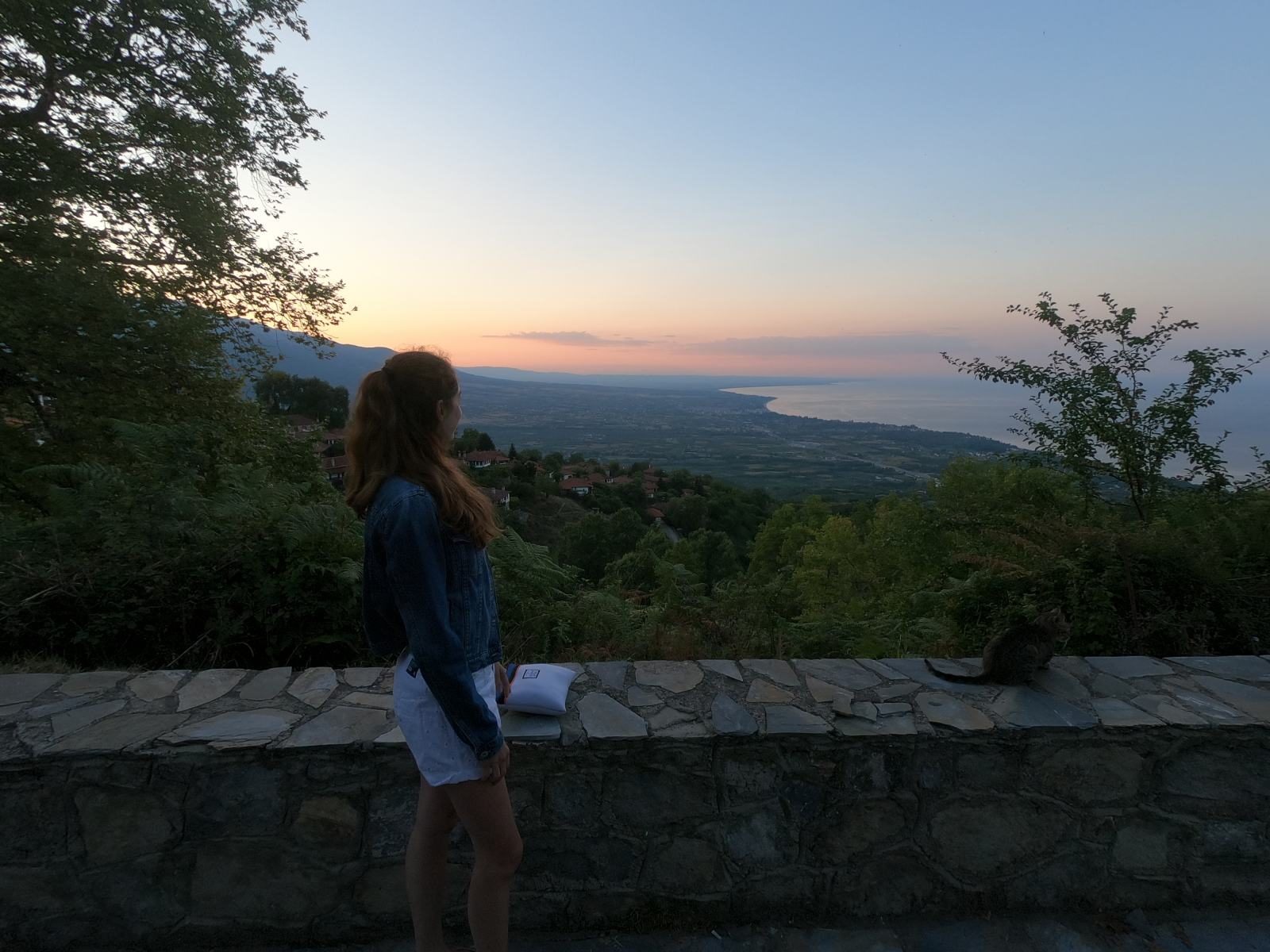 The start of the summer begins, and I bring you my post about Gluten Free Katerini and Thessaloniki! Katerini, if you are wondering, is a city just outside of Thessaloniki. Katerini wedges itself between Mount Olympus and the Thermaikos Gulf. It is a popular tourist destination in northern Greece, although I had never ventured to this part of Greece before, and actually had never heard of Katerini until I met my boyfriend. Katerini is close to archaeological sites such as the ancient city of Dion, the ancient Leivithra and the Castle of Platamon. You could visit beaches such as Korinos, Lemon Beach, Paralia and Olympiaki Akti, or Galleria beach bar and villages such as Palio Panteleimonas.
We did have a few unfortunate days with thunderstorms, and I also had a few days of being unwell. I am still unsure what was the cause, but I lost my appetite and just ate lots of fruit which then resulted in dashing to the toilet!
How far is Katerini from Thessaloniki airport?
Katerini is around an hour from the Thessaloniki airport.
Gluten Free Food in Katerini
As well as visiting my boyfriends family for lunch, and eating way too much food, we also wined and dined in some delightful restaurants, including Molos Fish Restaurant in Paralia Katerinis. A gorgeous, elegant restaurant, with a beautiful view of the harbour, this restaurant offers tasty seafood and traditional mediterannean cuisine. The staff were very helpful and attentive to my needs, and I enjoyed a wonderful sea bream. We also visited a family run restaurant called Amaltheia in the centre of Katerini, where I enjoyed tasty beef and homemade chips!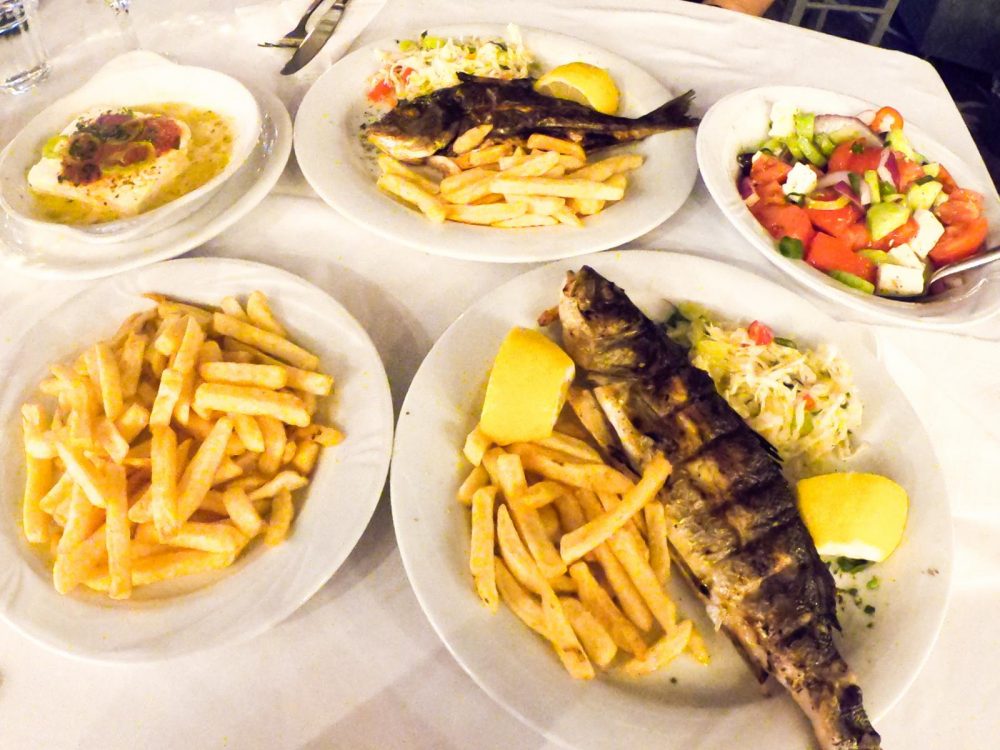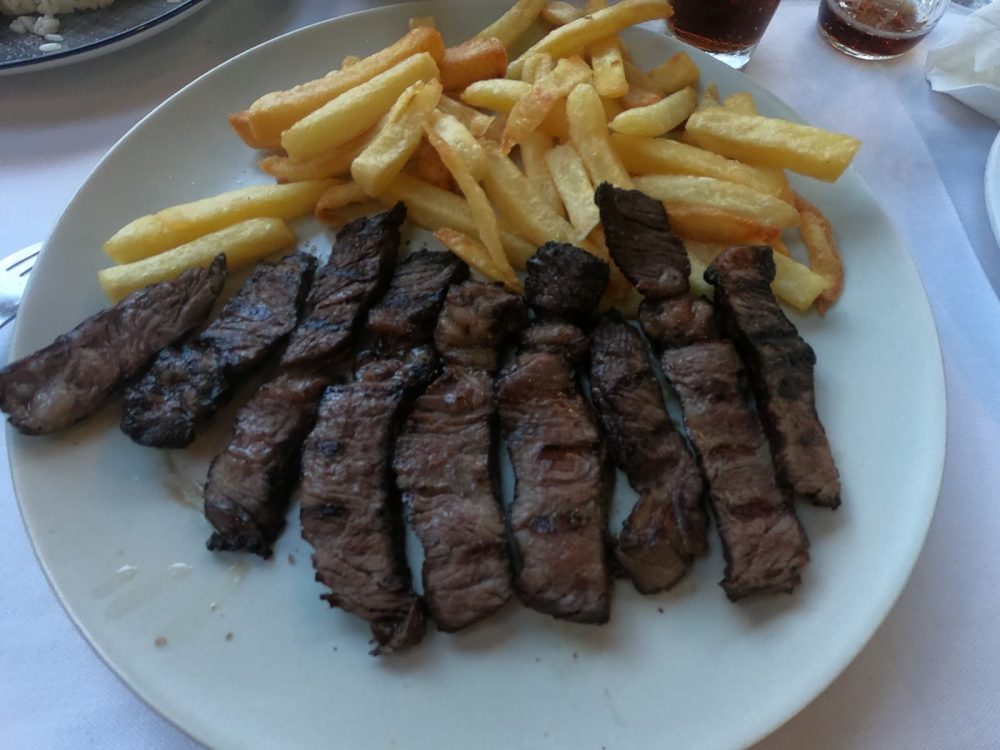 Supermarkets
I found gluten free, sugar free and vegan products in a number of supermarkets. The main ones where I found the most were AB Vasilopoulos, Masoutis and Pitsias (ΠΙΤΣΙΑΣ). There are also lots of smaller supermarkets where you can find snacks. I found bread, cereal, chocolate, crisps and other snacks, flour, pasta and spaghetti. Unlike the UK where we have a designated section, some of the supermarkets gluten free and vegan products were not always in the same area, so I did try and look around ALL the aisles!
Bakeries
Koukos Bakery in Thessaloniki offers gluten free and vegan options as well as Ble, and Terkenlis, which is where I purchased my Greek delights in Thessaloniki Airport.
♥
Psst! If you liked this post check out some of my other travel posts such as Crete and Lefkada. You may also like to read Part 2 of my Greek holiday. Check out my Gluten free Halkidiki post.
Don't forget to check out The Gluten Free Greek Pinterest Board