Molo Lounge in Southend, is part of a chain of many lounges across the country. The Southend High Street restaurant, formerly a post office, is a large space offering a HUGE menu that caters for gluten free, vegetarian and vegan customers. The burgers are amazing, and the tasty sweet treats are also delicious, if you can handle it after all that food!
I normally opt for a Lounge Burger which is £9.95 and comprises of a 6oz beef patty, lettuce, tomato, red onion, gherkin and burger sauce with chips.
At my latest visit, I decided to opt for the superhero burger, £14.25 as I was feeling SUPER hungry! The Superhero Burger which is a mighty 3oz beef patty, buttermilk fried chicken, smoked streaky bacon, five spice pulled pork, American cheese, tomato, red onion and burger sauce. I felt quite pleased with myself that I managed to eat all of that and a warm chocolate brownie £5.50 for dessert. I have previously eaten the Lounge Sundae £5.95. I am a big burger fan, and I am quite critical about my burgers, and this one was a solid 10 out of 10! It was super delicious, the bun was also good and the added bonus was being able to choose whether I wanted salad, chips of sweet potato fries which is also included in the price. I hate when you go to burger chains that don't include chips, or they are an add on!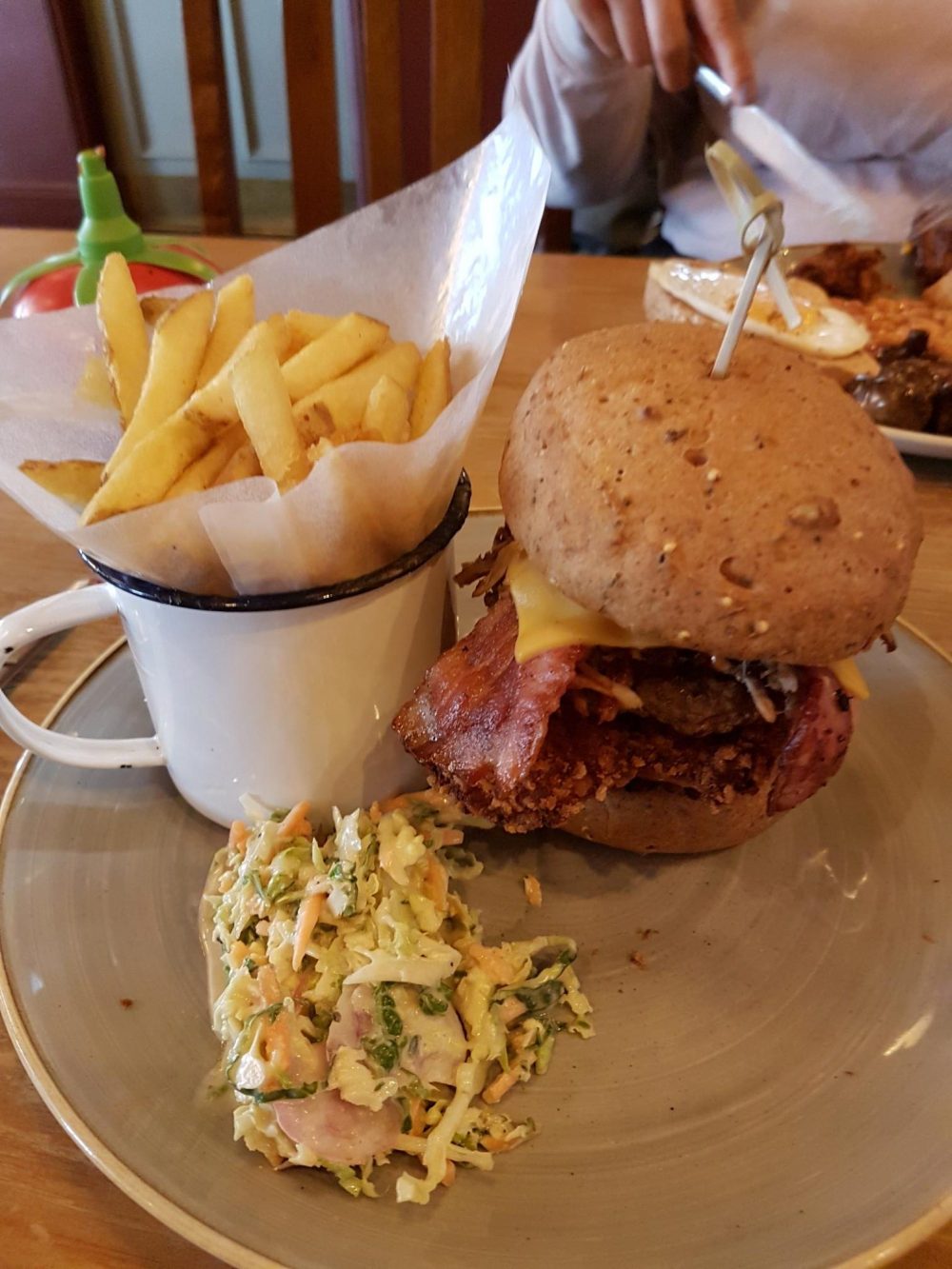 So a big thumbs up to Molo Lounge Southend!
.
Keep it up, as you have a big gluten free fan over here!
I have another favourite place in Southend High Street, and I have written a blogpost about it! You can check it out by clicking on this post about the Remedy Tea Shop.
Don't forget to PIN this! Follow The Gluten Free Greek on Pinterest