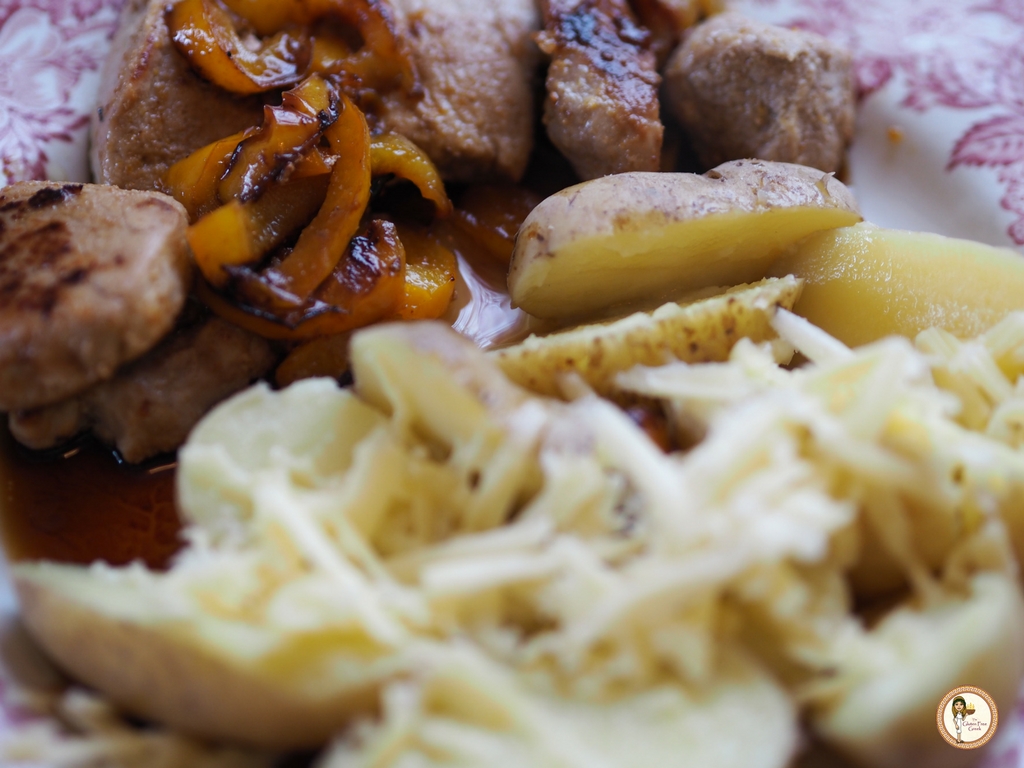 This sweet and sour pork with charlotte potatoes is a dairy free and gluten free dish. If you are getting bored of eating the same meals but don't want the hassle of spending hours slaving away in the kitchen, then try this out. This is my easy meal of the week as it is simple and inexpensive.
I hate having the same foods over and over again. It's like that annoying film Groundhog day. Can you imagine having the same day over and over?! We have a roast dinner every Sunday, mainly because my grandad is very fussy and won't eat many different foods, so during the week we spice things up a little.
Sweet and sour pork with charlotte potatoes
Gluten Free, dairy free easy meals. Sweet and sour pork with charlotte potatoes.
Ingredients
700

g

pork loin chops cut into chunks

drizzle of gluten free soy sauce

2

tbsp

honey

handful

charlotte potatoes or baby potatoes

sprinkling

dairy free cheese

dairy free butter

2

peppers
Instructions
Place some vegetable oil in a frying pan. Fry the peppers and the pork loin.

Bring water to the boil and add in the potatoes. Boil until soft.

Place pork loin and fried peppers to one side. Cut the potatoes in half. Add cheese and butter and pinch of salt.

Mix honey and soy sauce together in a saucepan on low heat until warm and drizzle over the pork.
I eat a range of meat, and pork loin is another option. Sometimes I do find that pork is a little tough or dry so be careful not to overcook it, to avoid the chewiness. There are other options if you have any pork leftover to shred it and make pulled pork sandwiches or pork stew. You could also add in more veg for more flavour.
You may like my other easy meals such as my greek style pittas.
Don't forget to PIN on Pinterest! Check out my pinterest board!