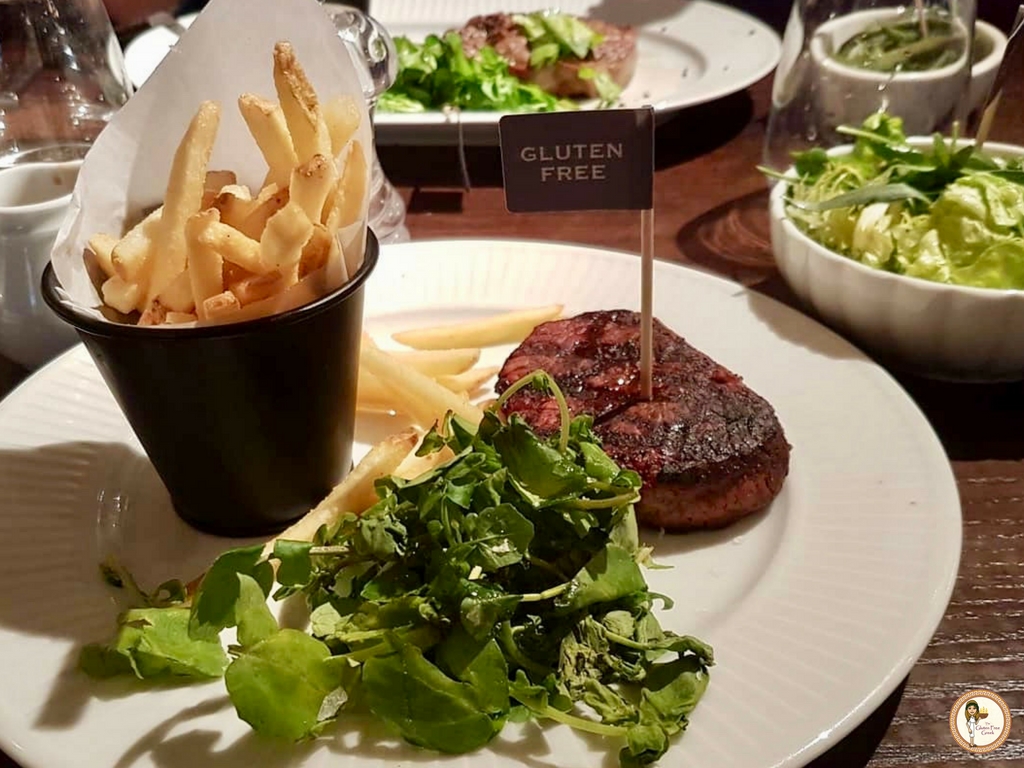 Côte Brasserie has locations all around the UK, and a few weeks ago, myself and some hungry gluten free-ers enjoyed a lunch at St Katherine's dock, near Tower Hill, London. I have been a number of times to the Côte Brasserie in Wimbledon, but didn't realise then that they offered a gluten free menu. Since then, Côte have really upped their game with 3 gluten free menus and lots of choice for dessert too!
I didn't bring my Olympus camera with me so the snaps are not as sharp as I would like, sorry folks!
Location
St Katherine's dock is the perfect place for wining and dining, and I really like the atmosphere here, as it less crowded and away from all the hustle and bustle. Opposite the Tower of London and a short stroll from Tower Hill underground, St. Katharine Docks is in an iconic setting and I still favour it over a lot of other parts of London. I love being by the marina, it is very romantic and you can have a stroll to walk off all that food that you have just eaten! If you are looking for a nearby hotel, try out The Tower Hotel. See my Aladdin blogpost about my stay.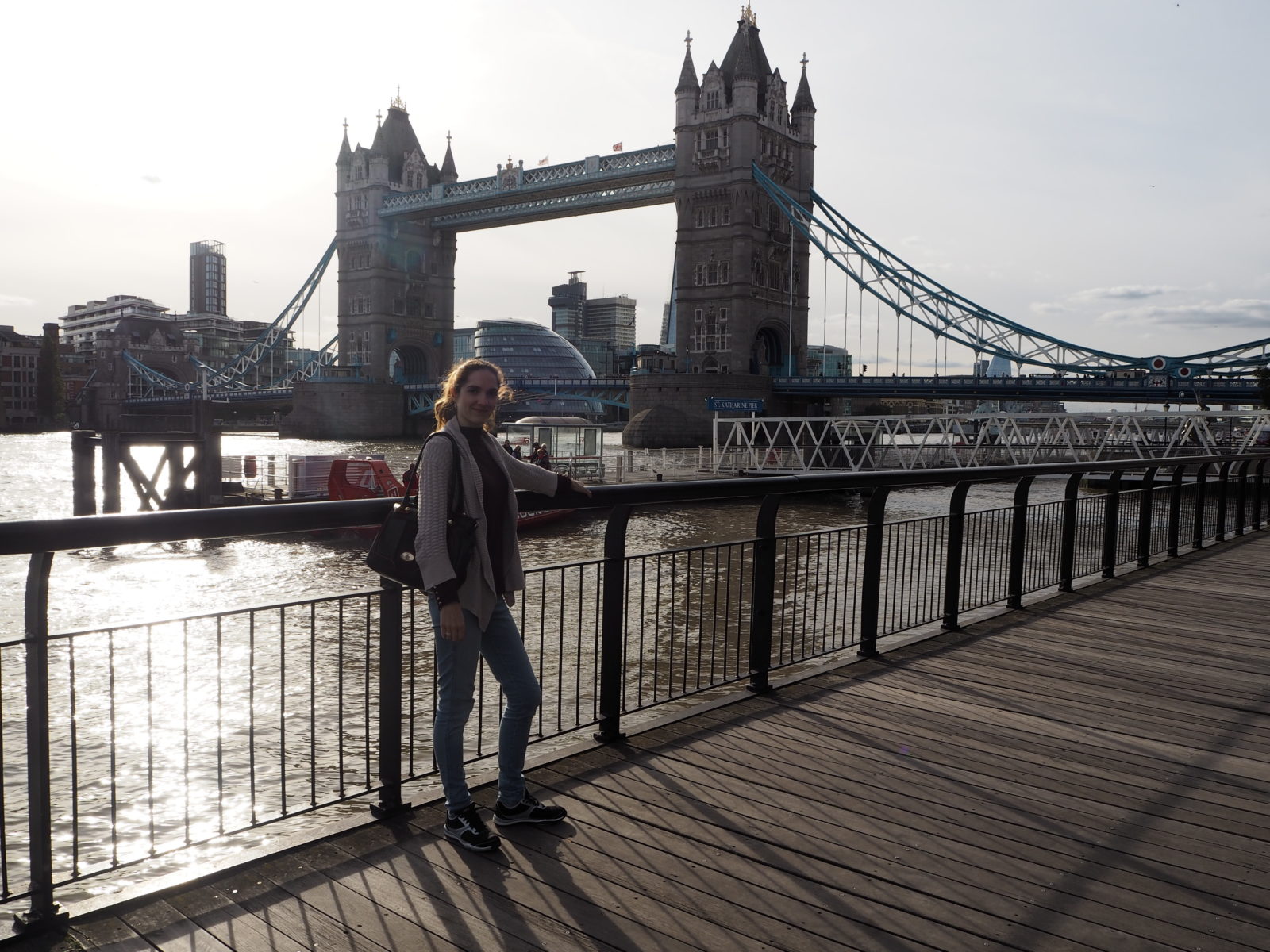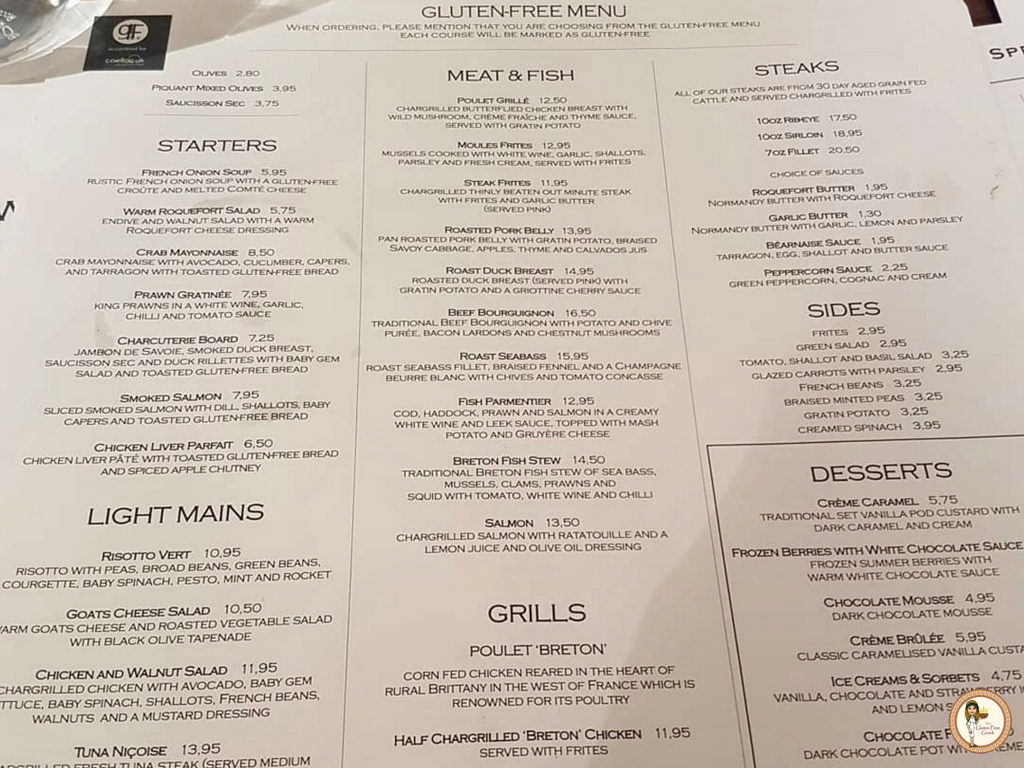 Why Côte?
Côte has become a popular choice for gluten free diners, and I can see why. The menu is vast and the staff were very pleasant and accommodating to 5 hungry gluten free diners!
Menu
Côte offers 3 gluten free menus. The Á la carte menu offers a lot of choice, with starters, light mains, meat and fish, grills, steaks and it even has 7 dessert options including a cheese selection! They also have a vegetarian menu, a children's menu, a breakfast menu as well as Á la carte and set menus. The drinks menu is vast, particularly the wine!
Côte Gluten Free Breakfast Menu
Côte Gluten Free Prestige Menu
Food
Our menu was from the Á la carte. Four of us chose steak. I chose the steak frites, which was a succulent chargrilled flat steak with a garlic butter and frites and it was delicious! My fellow gluten free-ers chose the 7oz fillet steak with peppercorn sauce, accompanied with chips and I enjoyed mine with a homemade lemonade to wash it all down! For dessert I picked the chocolate pot, which was a little small, especially for the price. I was expecting bigger to be honest! Give me more chocolate! But it was enjoyable! My friend chose the chocolate mousse, which was proportionately larger than mine and looked yummy!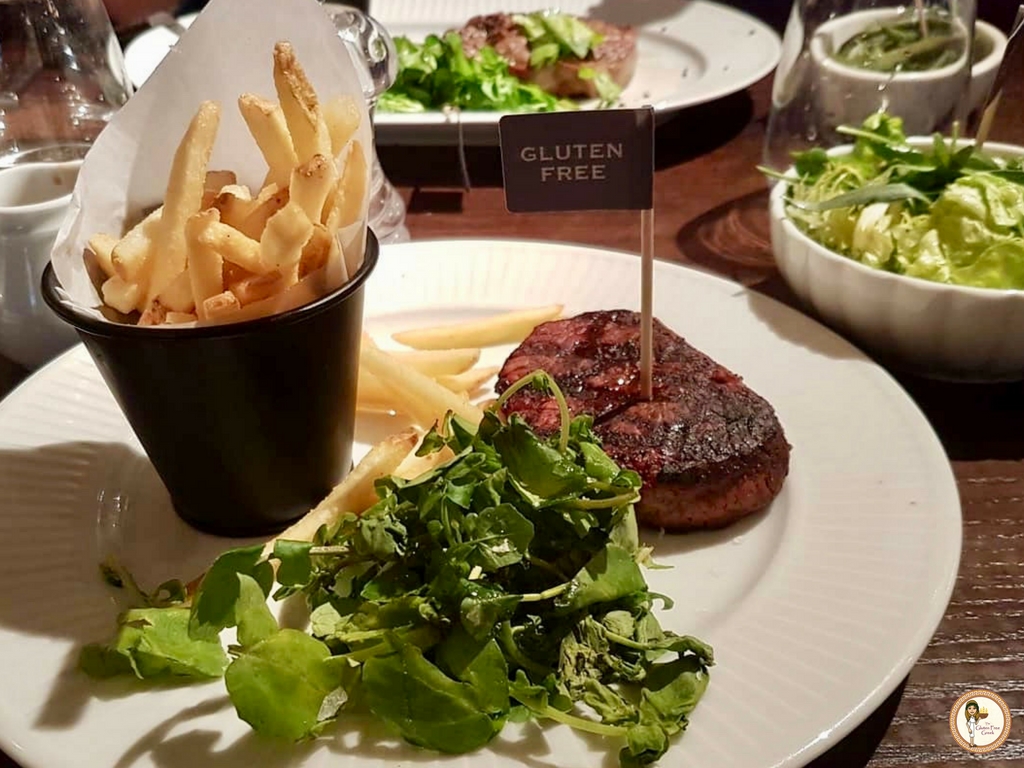 Atmosphere
It was quiet in the restaurant as the table was booked for 2pm. The restaurant isn't huge but still spacious and comfortable enough for small groups, couples and larger groups. Perfect for a romantic date. I would like to go for breakfast there at some point.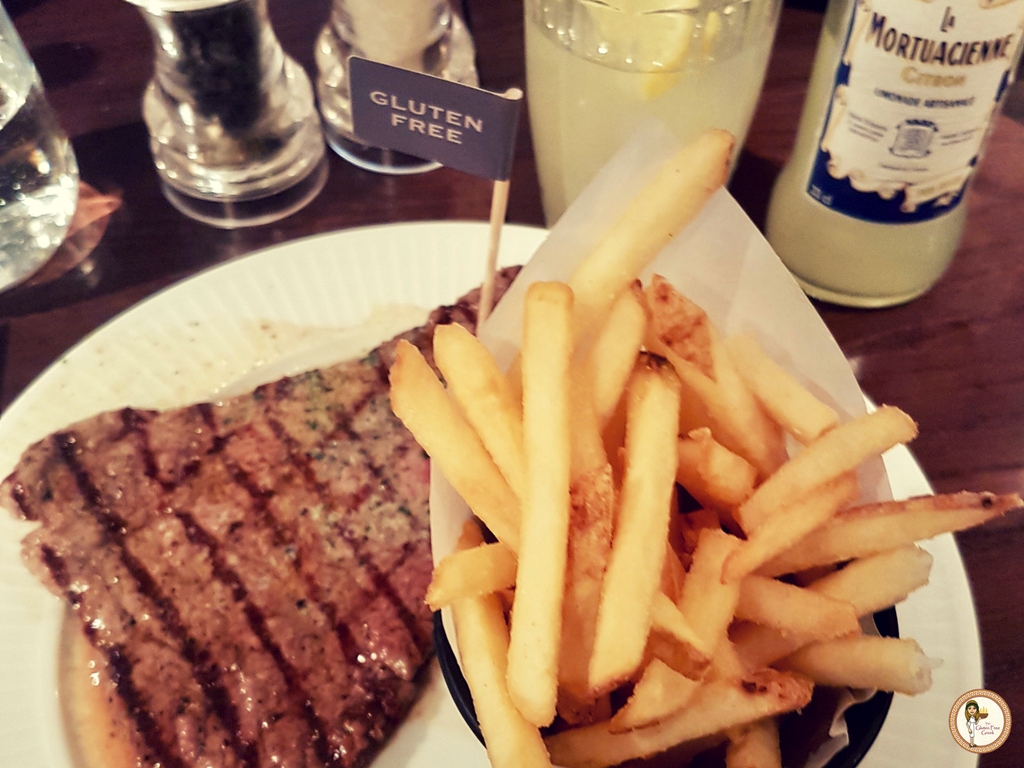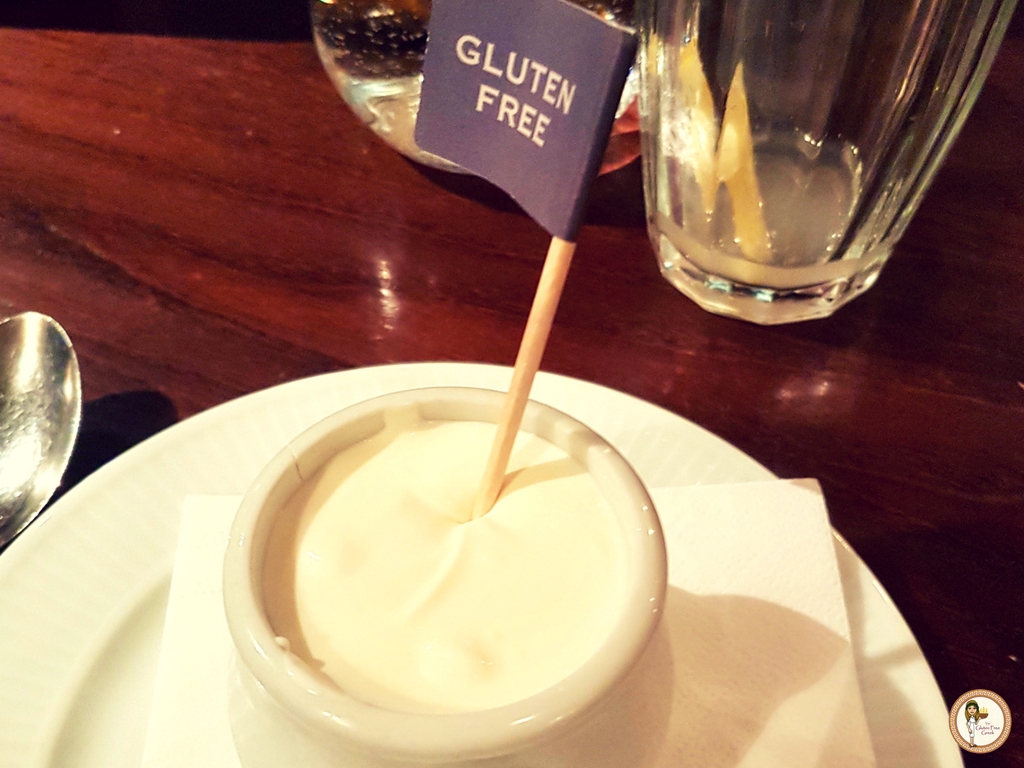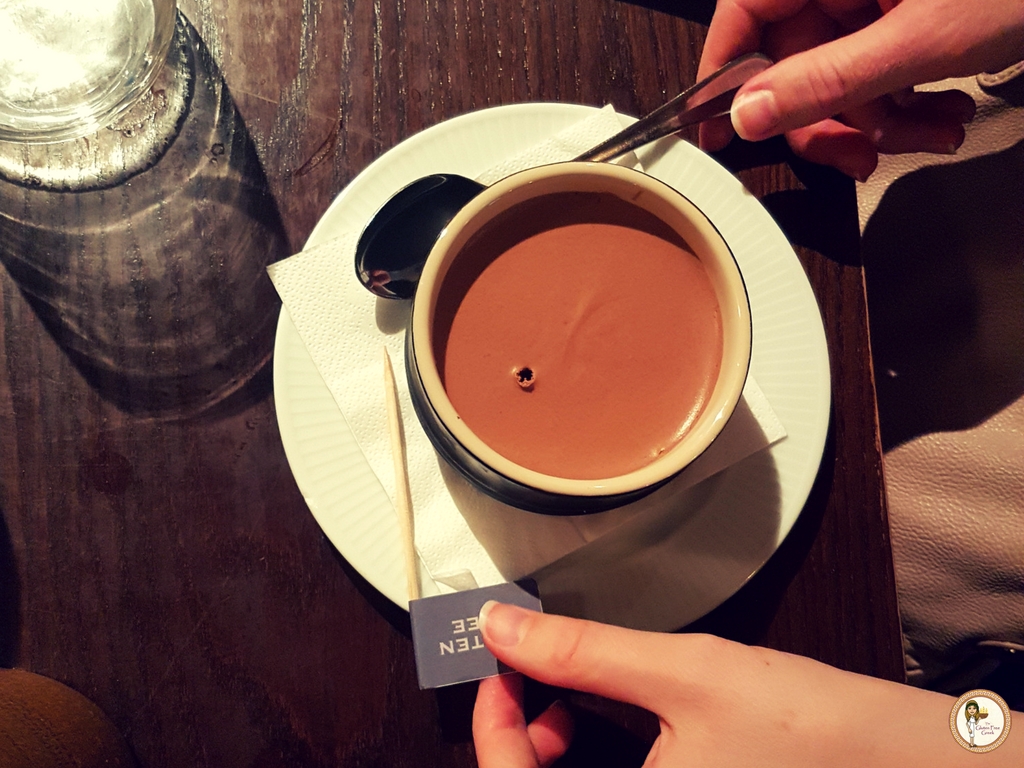 Rating
I would give my overall experience a 4 out of 5 stars. Even though we did wait quite a while for the food to be served, I really enjoyed my steak, it was a shame about my small pot of chocolate dessert, otherwise it probably could have gained another half a star! 😉
I love eating out in London and discovering new places to review. You may want to read my review about Leadbellys in Canada Water or my brunch review of The Folly.
♥
Don't forget to PIN this! Check out my Pinterest here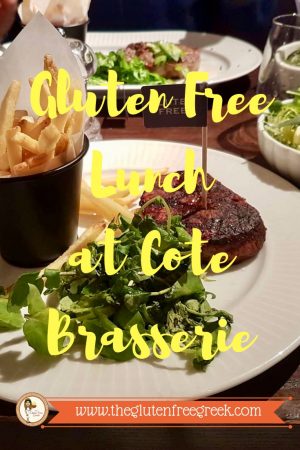 Have you been to Côte Brasserie? To check out the Cote brasserie restaurants have a look at their website.
*Post contains affiliate links