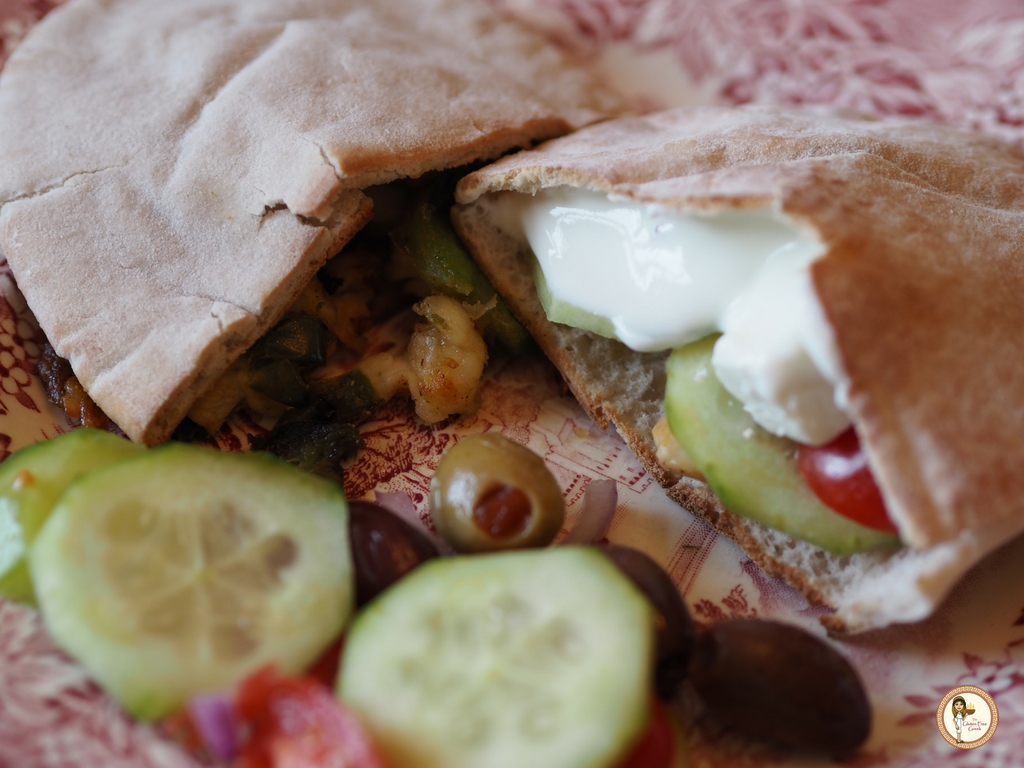 Greek Pitta breads are not only easy peasy to make, but they can be a great on the go snack, or for lunch or dinner! They are filling too, and you can have lots of fun creating new and exciting fillings! I used the Genius pitta bread with chicken, peppers, greek yoghurt, fried halloumi and salad!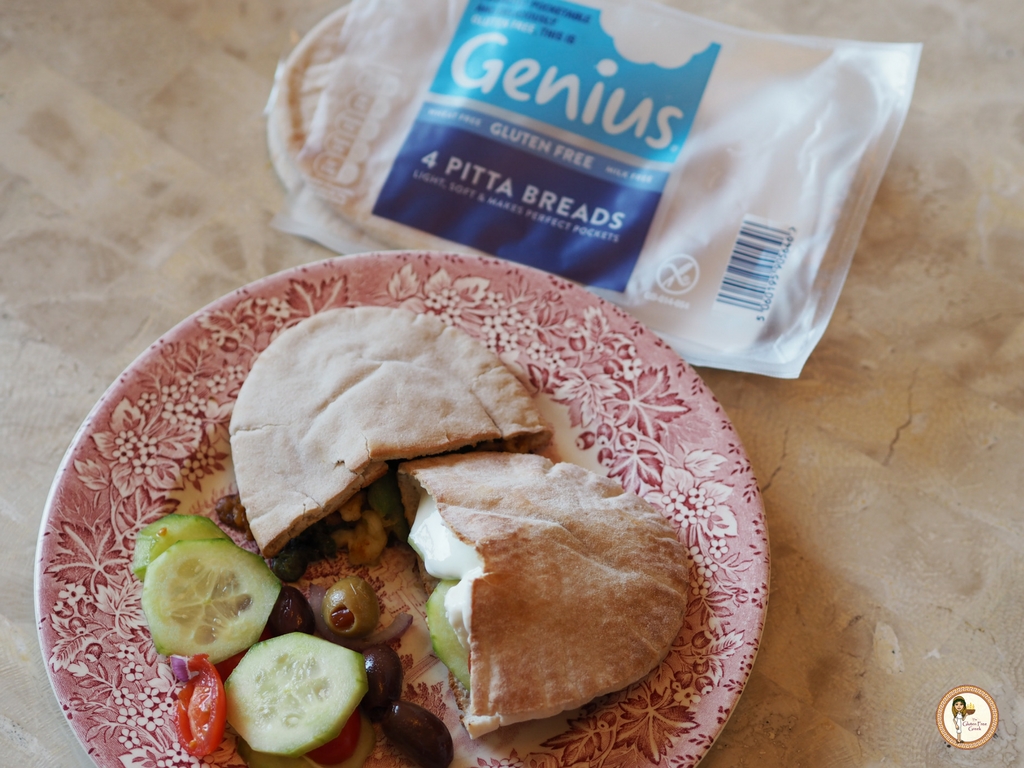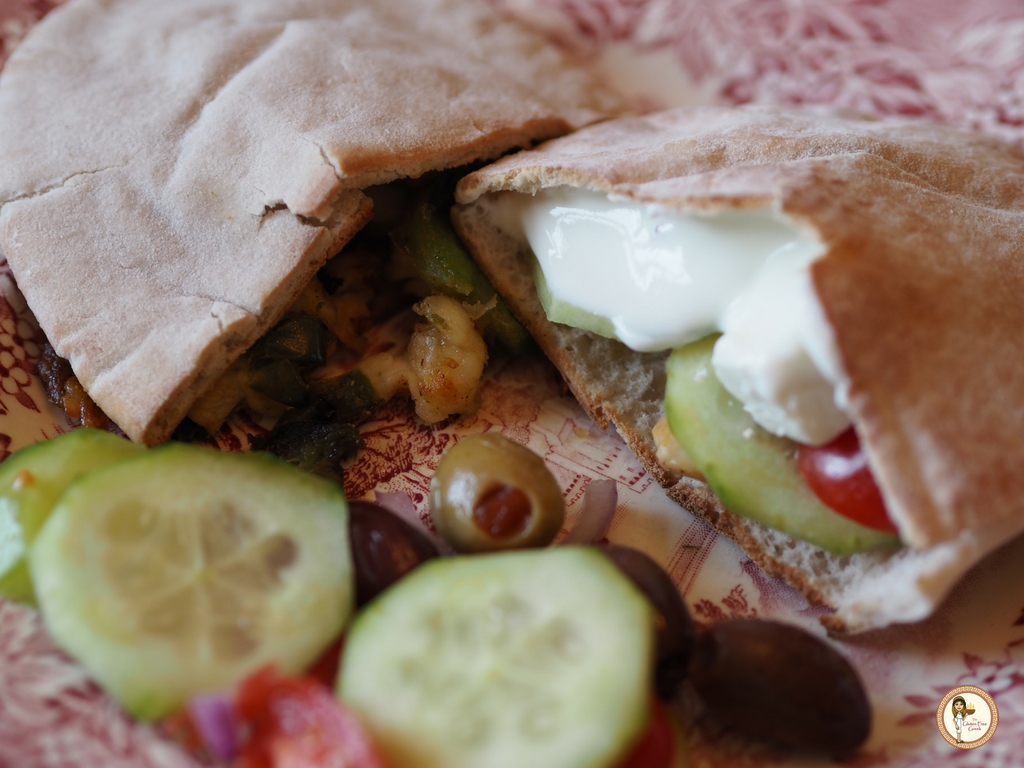 I really missed eating pitta bread for a long time, as a lot of brands that I tried were just awful and tasted like cardboard. The genius pitta breads have proved to be worthy of my affections! You could made your own tzatziki dip too, although I am not a huge fan of garlic!
Enjoy this with an organic village salad! My friend Michelle from Petals & Plates has the perfect Organic Greek village salad recipe!
Gluten Free Greek Pittas with genius pitta bread
Chicken pitta with fillings using genius pitta bread
Ingredients
1

pack

genius pitta bread

375

g

diced chicken

2

peppers diced

greek yoghurt

225

g

sliced and grilled halloumi
Instructions
Fry the chicken in sunflower oil or oil of your choice. Fry the halloumi and the peppers.

Toast the pittas and add your filling!
For the dip!
Tzatziki Dip (Gluten Free)
340g Greek-style yogurt.
1 cucumber, peeled, seeded, and finely minced.
1-2 garlic cloves, pressed.
Juice and zest of 1 lemon.
salt to taste.
Freshly ground black pepper.
2 tablespoons mixed herbs, minced (parsley, dill, and mint)
Enjoy! Kali Orexi!
You may have seen my other greek style foods on the blog such as my Pastitsio or my Lamb Pasta bake. Why not try those out too? If you try out my recipes don't forget to share and hashtag #glutenfreegreekuk
Don't forget to Pin this on Pinterest! Check out my pinterest board