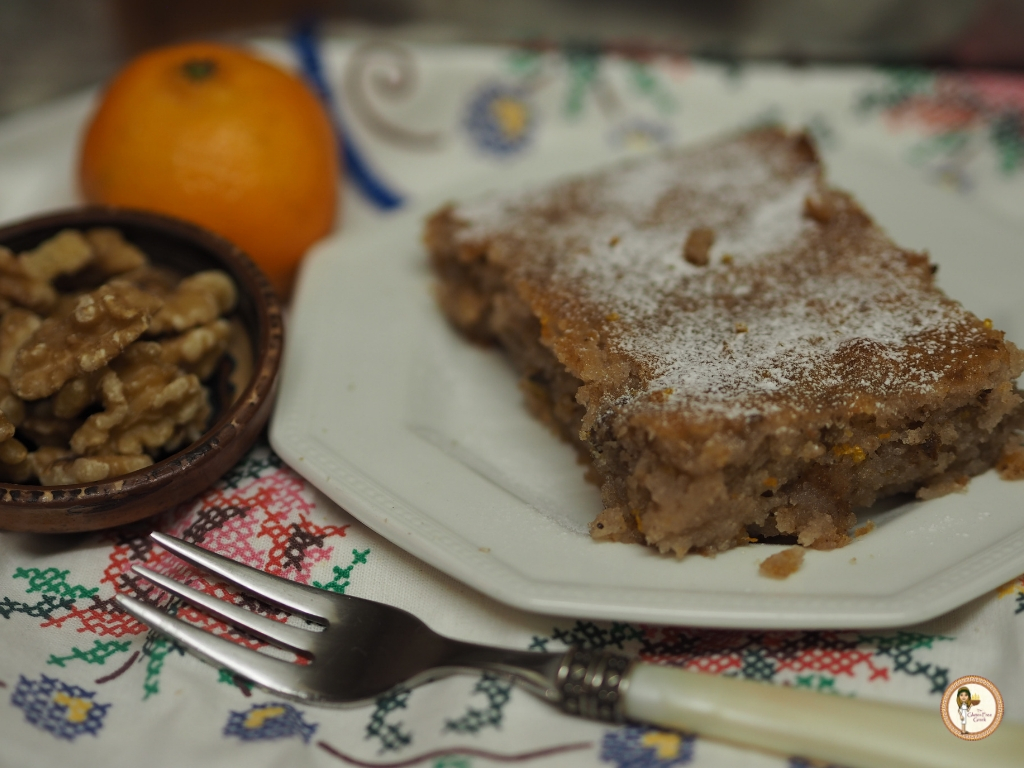 Greek walnut cake or Karithopita (Καρυδόπιτa) is a Greek dessert made mainly from walnuts and covered in a sweet syrup. Its name comes from the Greek name "karýdia" (walnuts) and "pita" (pie). There are several variations of the dish, with unique ingredients used in both the syrup and cake. Some common additions to the cake include orange zest, cloves, brown sugar, and spiced rum or cognac. For my Greek walnut cake, I used a tablespoon of brandy, as well as cloves, cinnamon, orange zest, orange flesh and nutmeg.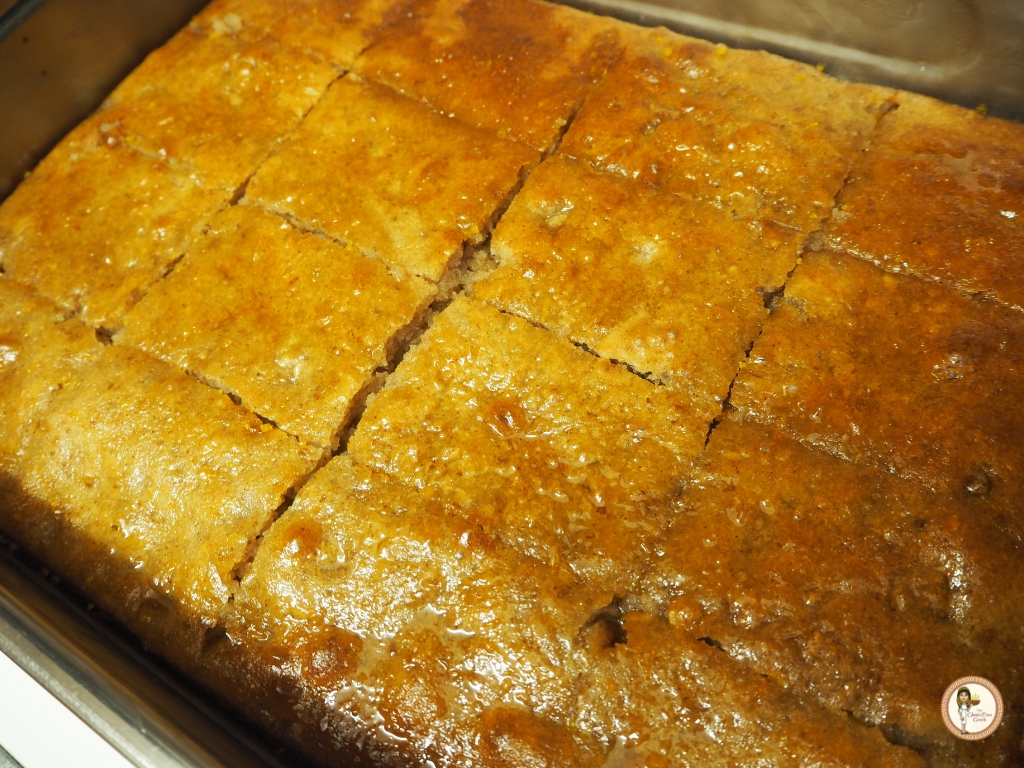 This was the first time I have ever made a gluten free Karithopita cake so was really happy with the way it turned out! It was moist, and had just enough crunch from the walnuts! Impress your guests with this, they are sure to be coming back for round 2!
MY KARITHOPITA CAKE RECIPE
Greek Walnut Cake Karithopita
Gluten Free Greek walnut cake Karithopita made with walnuts and covered in a sweet syrup
Ingredients
300

g

gluten free self raising flour

or 2 cups flour

225

g

granulated sugar

or 1 1/4 cup

1 1/2

tsp

baking powder

1

tsp

xantham gum

1

tsp

ground nutmeg

1/2

tsp

ground cloves

1

tsp

cinnamon

300

ml

milk

300

ml

sunflower oil

6

medium

eggs

or 4 large eggs

1 1/4

cups

finely chopped walnuts

155g or 5.5 oz

2

clementines (juice flesh and rind)

For the syrup

1

tbsp

brandy

optional

1

tsp

orange extract

2

tbsp

honey

1

clementine (juice flesh and rind)

300

g

sugar

1.5 cups

400

ml

water
Instructions
Make the syrup by adding the water, sugar, honey, brandy and juice flesh and rind of 1 clementine to a small pan and bring to the boil. Once it is bubbling, turn down the heat and let it simmer for 10 mins. Leave syrup to cool.

In a large bowl, add the flour, sugar, baking powder, xantham gum, nutmeg, cloves and cinnamon and give it a good mix.

Add grated orange peel and mix well.

In another bowl, beat the 4 eggs, then add the milk, oil, juice and rind of 2 clementines and mix well. I used a hand held whisker for this.

Add the crushed walnuts to the dry ingredients bowl and mix.

Add wet ingredients to the dry ingredients, a little at a time and mix well with a spatula.

Keep mixing in well. The mixture should be quite runny, so don't panic if you think you have gone wrong.

Pre-heat oven at 180 C/Gas mark 4

Grease a 16 inch by 12 inch rectangular oven tray.

Add the mixture evenly to the tray and bake for 30-40 mins. If using a smaller tray, 12 inch by 9 inch, then the cake will need around 45 mins to an hour to bake as the cake is denser.

Check cake is baked through with a cake tester.

Add the syrup to the cake and leave for a few hours. You don't need to refrigerate it.

Enjoy with some ice cream, or cream and some fruit on the side!
Don't forget to pin on pinterest! Check out my board