Merhaba! I have been travelling and I'm all shlompy!! I am still feeling a little shlompy as I write this blogpost. I have just returned from my trip to Turkey, where in a space of a week, I stayed in three hotels, and covered goodness know how many miles! Crazy it was indeed, and I am in need of another holiday!
My first stop was in Dalaman, which is where my plane landed, and from there it was a four hour journey to Selçuk, pronounced 'sel-choock'. Here I visited Ephesus and the house of the virgin mary.
I visited Sirince, Fethiye, Kalkan, Kas, Demora, Göcek (not sure if I have missed out any places) and the final port of call Marmaris to catch the boat to Rhodes! Phew so many places in a space of a week!
Breakfast, Lunch and Dinner in Turkey
In certain places, I was very much lost in translation, so I would definitely advice anyone travelling to Turkey to print off an allergy card. Finding gluten free options in restaurants was also quite tricky, but I did manage to find a pizza restaurant called Cinarlar Pizza in the town of Kas, that made gluten free pizzas as well. I also didn't have a lot of time to hunt around as I was travelling so much! There are lots of naturally gluten free foods in Turkey, but you still have to be wary of sauces and seasonings that may not be gluten free. Also, a lot of the food was marinated, so I had to avoid those as well as making sure that I ate plain rice.
Breakfast in Selçuk
Rolled fruity ice cream in Kas
Lamb souvlaki at Can restaurant in the village of Şirince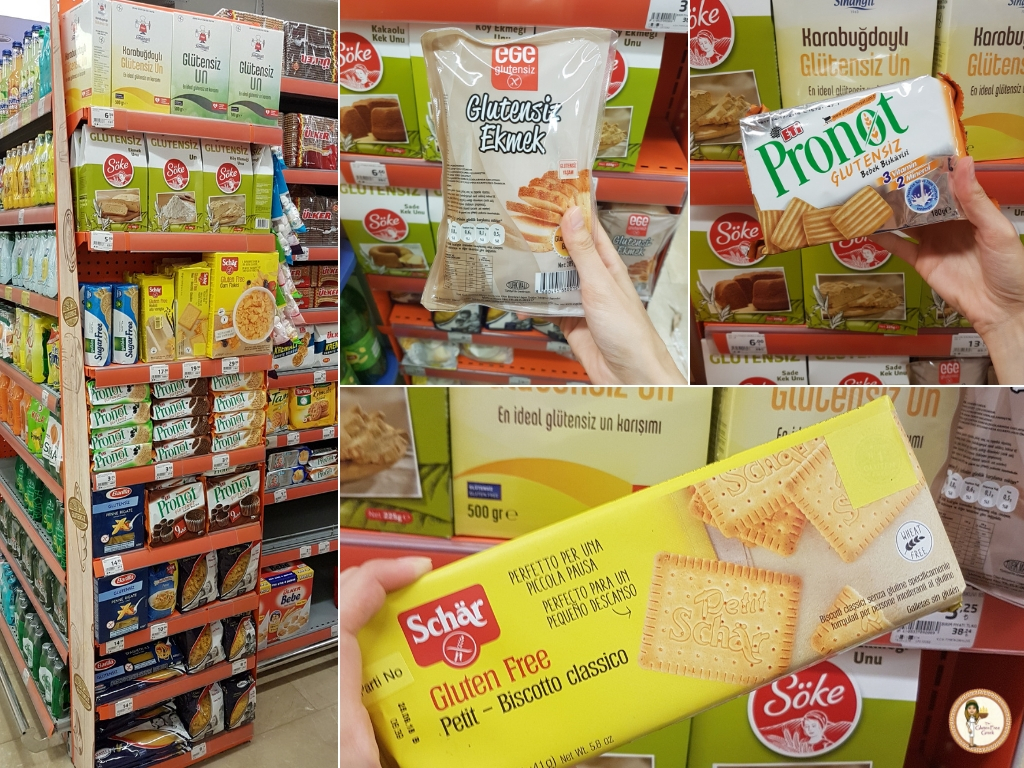 Gluten Free in the supermarket
The options in the supermarket were pretty good, and they did have well know brands as well as their own.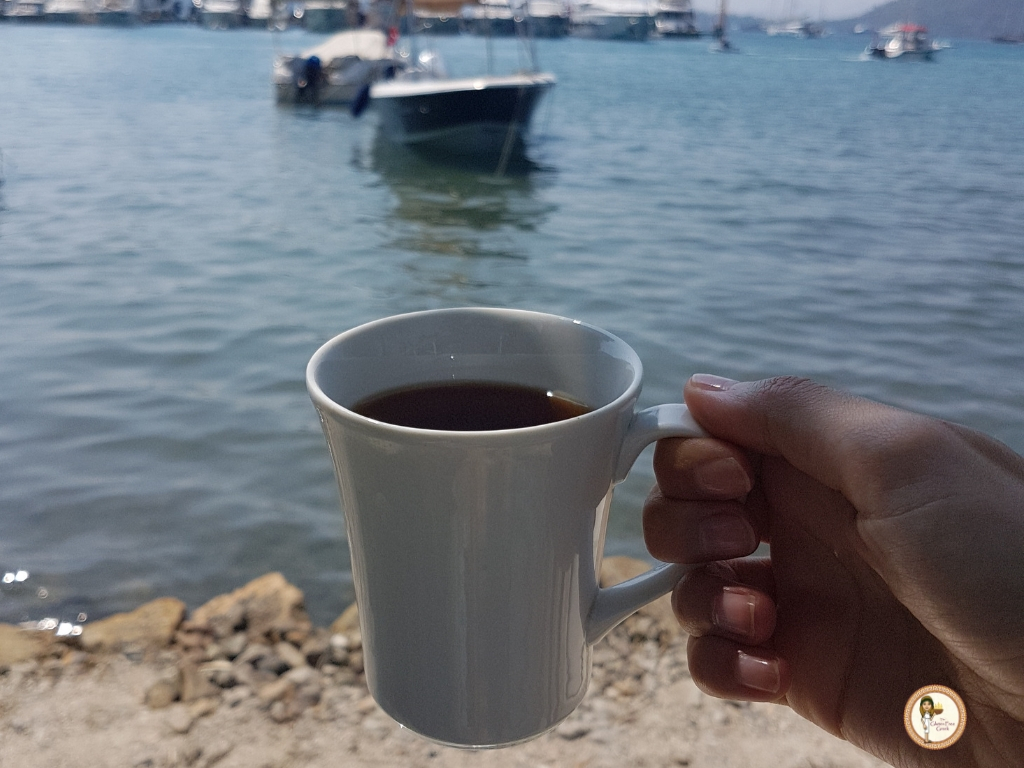 Enjoying my first Turkish tea in Göcek!
Where I stayed
Selcuk: Villa dreams
A lovely small family run hotel apartments. They were so warm and welcoming and made me a gluten free breakfast! We found everyone in Turkey to be so humble and polite! I would definitely recommend this place, and the view was really pretty! Plus it was 10 minutes drive away from the ancient city of Ephesus.
Kalkan: Mediteran Apartment Hotel
Gorgeous views of Kalkan and a comfortable stay, with lovely breakfast in the morning. I didn't have the time to use the infinity pool!
Marmaris: Orsmaris Boutique Hotel
My final hotel stay was at Orsmaris Boutique hotel, 2.5 miles from the Marmaris castle and the marina. Marmaris was my least favourite place, as it was quite a busy area, but it was the easiest place to catch the ferry boat to Rhodes. A very large hotel, on the seafront, with a swimming pool and continental breakfast. Opposite this hotel, we had our best meal in Turkey!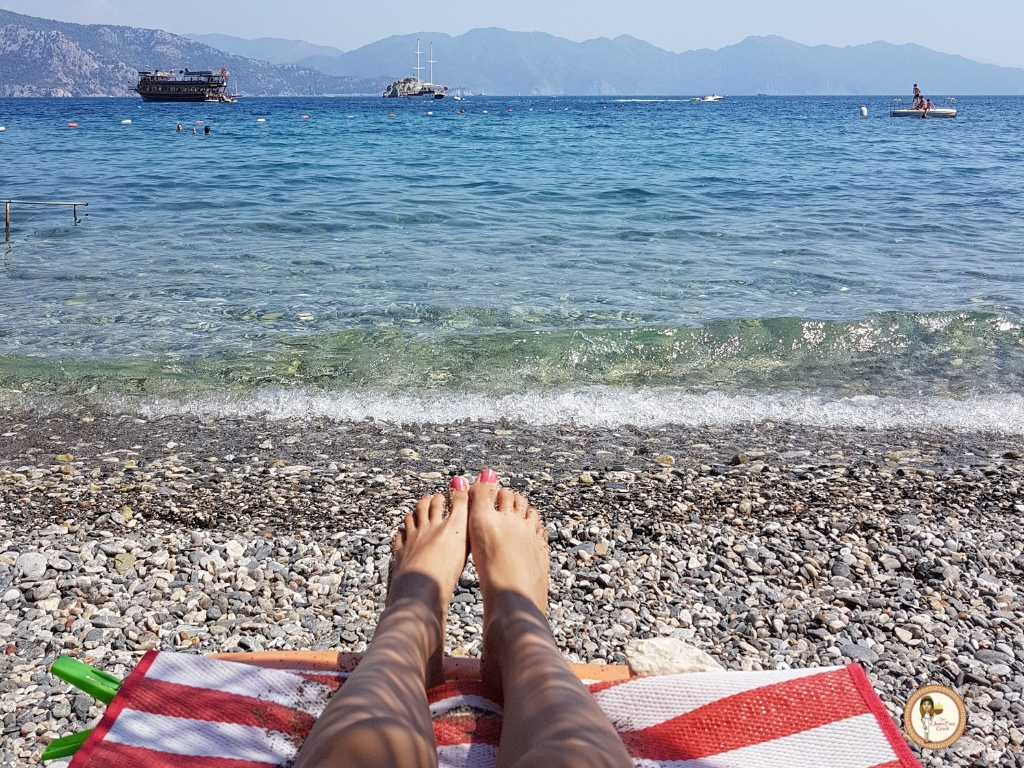 Beach life at Amos
Getting around in Turkey
We hired a car, but did use the bus once and it was really funny! The buses were very regular and you pay the driver on board whilst he is driving along! Oh the hilarity of it all.
Ferry boat to Rhodes
You can catch the ferry boat from Marmaris and also from Fethiye to Rhodes. From Marmaris it took 1 hour.
Ancient City of Ephesus
If you enjoy history and archaeological sites, then the ancient city of Ephesus is worth a visit. We arrived in the morning, and beat most of the huge hoards of coaches!
♥
If you are a fan of travel, check out some of my other travel posts from Crete and Lefkada!
Don't forget to check out my PINTEREST BOARD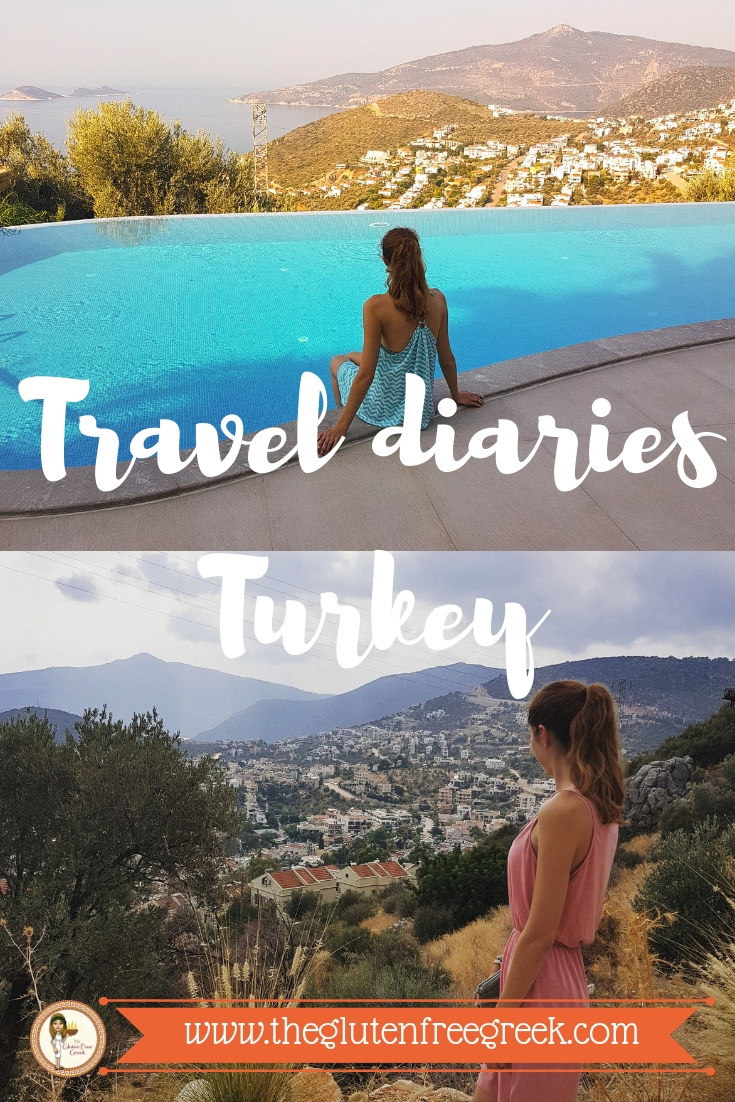 *Post contains affiliate links