Gift ideas for her? You have come to the right place! These gifts are ideal for christmas and birthdays or even mothers day if you are a bit stuck for ideas! I was pleased with these gifts so I am sure other ladies will be too! But then again, I am pleased if someone buys me gluten free biscuits!!
I was thrilled when a friend bought me this recipe book called Clean Cakes by Henrietta Inman. Hopefully in the new year I will be able to try out a few of these and take some inspiration from the recipes! The images in the book are beautiful and I would definitely recommend this book for someone who has the time for baking and wants to try healthier recipes. All the recipes in the book are made with natural ingredients and are all free from gluten, dairy and refined sugar!
My skin has become increasingly dry over the winter months and now that I am in my late twenties, (almost 30!) it is really important that I take extra care of my skin than ever before! I have been trying out the B Confident Day cream with SPF15. It is meant to boost the skin's moisture and help protect against early ageing! (sigh) I do so far like this cream and have been applying it every day! My skin feels softer and brighter and I am really glad I found a cream with SPF protection that doesn't feel greasy so this is great!
This beautiful Olivia Burton watch was a special christmas present for me. As my name's day is on Christmas Day, I usually get a special gift on that day! I have been searching for rose gold watches for some time now, and really like the Olivia Burton designs and patterning. I think they are really pretty and you can find watch faces that are larger or smaller depending on your preferences. I have very small wrists and have been wearing my Fossil watch for over 10 years! I chose the Olivia Burton marble design watch with a circular face 30mm with a rose gold mesh strap that can be adjusted. I think it is just perfect and will suit well with my other jewellery and my clothes!
My brother bought me the Dragon horoscopes book for christmas. I thoroughly enjoy reading about my horoscopes and also the Chinese horoscopes. I am the year of the Dragon and I am an Earth Dragon to be precise! Personally, I find a lot of truth in the writing and I think it is a sweet and thoughtful gift for anyone interested in Chinese horoscopes. It is also small so it can easily fit on your shelf.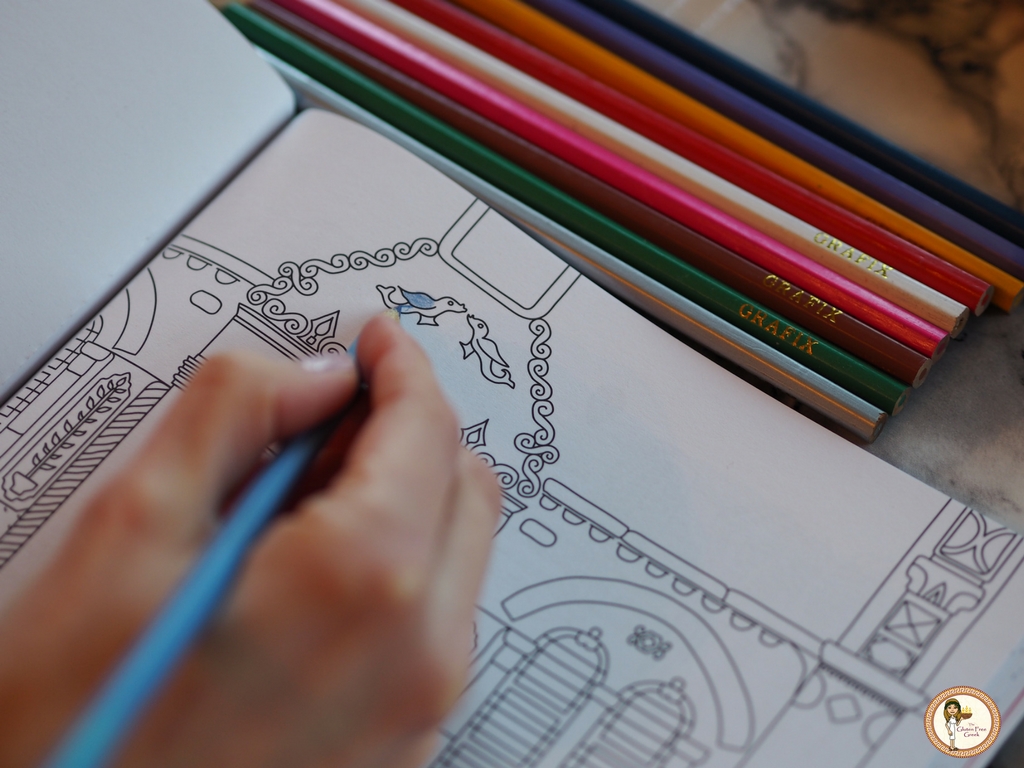 I have always enjoyed art and I find colouring and drawing very therapeutic. I own a few adult colouring books already. This is written by two Greeks, and is a travel guide as well as a colouring book. It gives you key information about places and is written in Greek and English! There are also some postcards included so you can send off your beautifully finished postcards to your loved ones when you are abroad!
The Laura Ashley ballpoint pen and pouch from WHSmith is cute and sophisticated for all those ladies who still prefer a pen to making notes on their phones! The pouch will come in handy for my little toiletries in my bag but could be used to stock little stationary bits and bobs!
Items Featured:
Clean Cakes Recipe Book by Henrietta Inman Amazon
The Chinese Horoscopes Library: Dragon by Kwok Man-Ho Amazon
B Confident Day Cream with SPF 15 Superdrug
Colour Santorini colouring book by Avrokomi Zavitsanou and Vasiliki Tzora Amazon
Olivia Burton Ladies Marble Florals Rose Gold Watch
Laura Ashley Ballpoint Pen and pouch whsmith
♥
Don't forget to pin this on Pinterest! Check out my Pinterest board HERE!