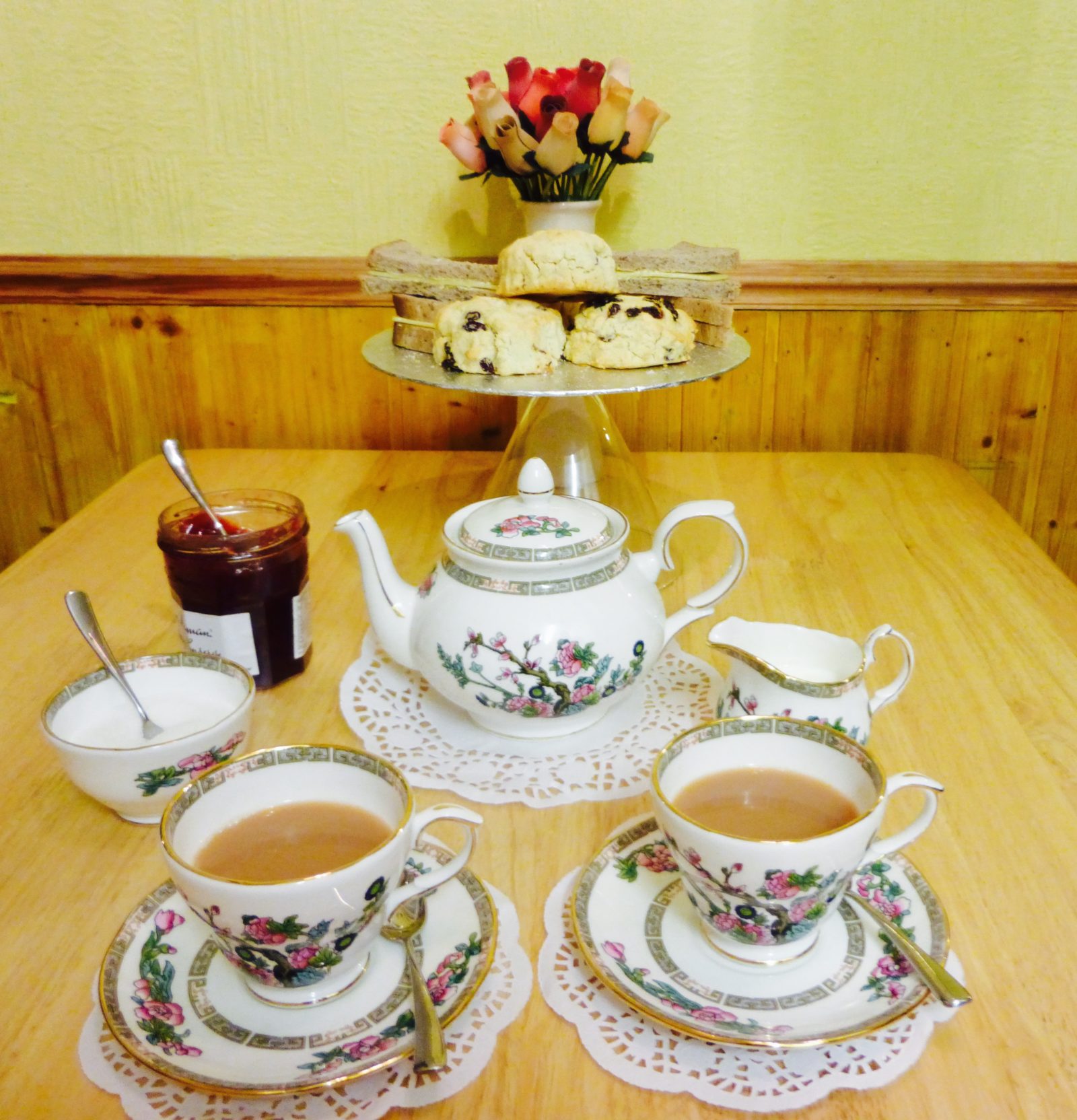 It's Mothers Day! So here is an idea for a Mothers day gluten-free afternoon tea that will be fit for a Queen!
When I think of afternoon tea, I think of scones with clotted cream and jam, beautiful tea pots, and a selection of sandwiches. My Nan had a large collection of beautiful tea pot sets which were never used. So I thought I just had to use them for this blog post as they are so lovely.
Here is my Gluten-Free Fruit Scone recipe. Makes 4-6 scones.
To make the scones you will need:
300g Gluten-Free Plain White Flour
2 capfuls of vanilla essence
60g Margerine
1 heaped teaspoon caster sugar
2 teaspoons baking powder
pinch of salt
150ml full fat milk
50g raisins or sultanas
100ml water
Method:
1. For fruit scones put the raisins (50g) in a bowl of water and leave for around 20 mins to help prevent raisins burning.
2. After 20 mins, drain raisins and leave to one side.
3. Pre-heat oven to 220°C
4. Lightly grease a baking tray with butter (if you use baking parchment you don't need to do this)
5. Put the flour into a bowl. Cut butter into squares and add it to the flour.
6. Rub the butter and the flour together until it forms a breadcrumb texture.
7. Add the caster sugar, baking powder, salt, raisins and vanilla essence and mix together with your hands.
8. Make a hole in the centre and slowly add the milk.
9. Mix the milk into the mixture with your hands and make a ball of dough.
10. Place dough onto a floured work surface and use a 7cm cutter to cut a deep circular ball. Place on an oven tray.
11. Keep using the cutter until you have used up all the dough.
12. Glaze each scone with milk and put in oven for 20-25 mins.
13. Once cooked, leave to cool.
14. Serve with butter or clotted cream and jam.
*
Oh one does love a nice scone 🙂 Have a splendid mothers day!!
xxx