If you are looking for some options for gluten free friendly restaurants in Thassos, then you have come to the right place! Greece has a plethora of naturally gluten free food, but for Coeliacs, we do have to still be cautious about certain foods. For me, my rule of thumb is always to keep it simple, keep it fresh and opt for grilled where possible. I generally avoid eating rice, mainly because of potential cross contamination (unless I know for sure it is safe) and will always ask to make sure there are no potential ingredients that are of a risk and I always ask about the sauces too.
When on an Island like Thassos, there are plenty of naturally gluten free foods. I eat a fair amount of grilled fish on holiday. My favourites are Tsipoura (Gilthead bream), Salmon (Solomos) or Gavros (grilled anchovies). I also eat grilled meats like chicken or pork souvlaki and opt for a Greek salad and usually have potatoes or fries or vegetables with it. For veggie dinners, I sometimes opt for baked pepper with halloumi or Papoutsakia (grilled aubergine stuffed with vegetables, herbs topped with feta cheese).
I always do my research about Gluten free friendly restaurants and check the ratings and reviews from other holiday makers.
Limenas
Limenas was lovely to visit in the evening, with its pretty port for those romantic strolls and there are plenty of cafes, bars, restaurants and shops to keep you entertained! It's about a 20 minute drive away from Chrisi Akti.
Tavernaki Restaurant, Limenas Thassos
Tavernaki really is a gem in Thassos. Situated in Polygnotou Vagi 7, this cosy restaurant is a must visit for tasty, traditional cuisine.
Captain Fish Restaurant, Chrisi Akti, Thassos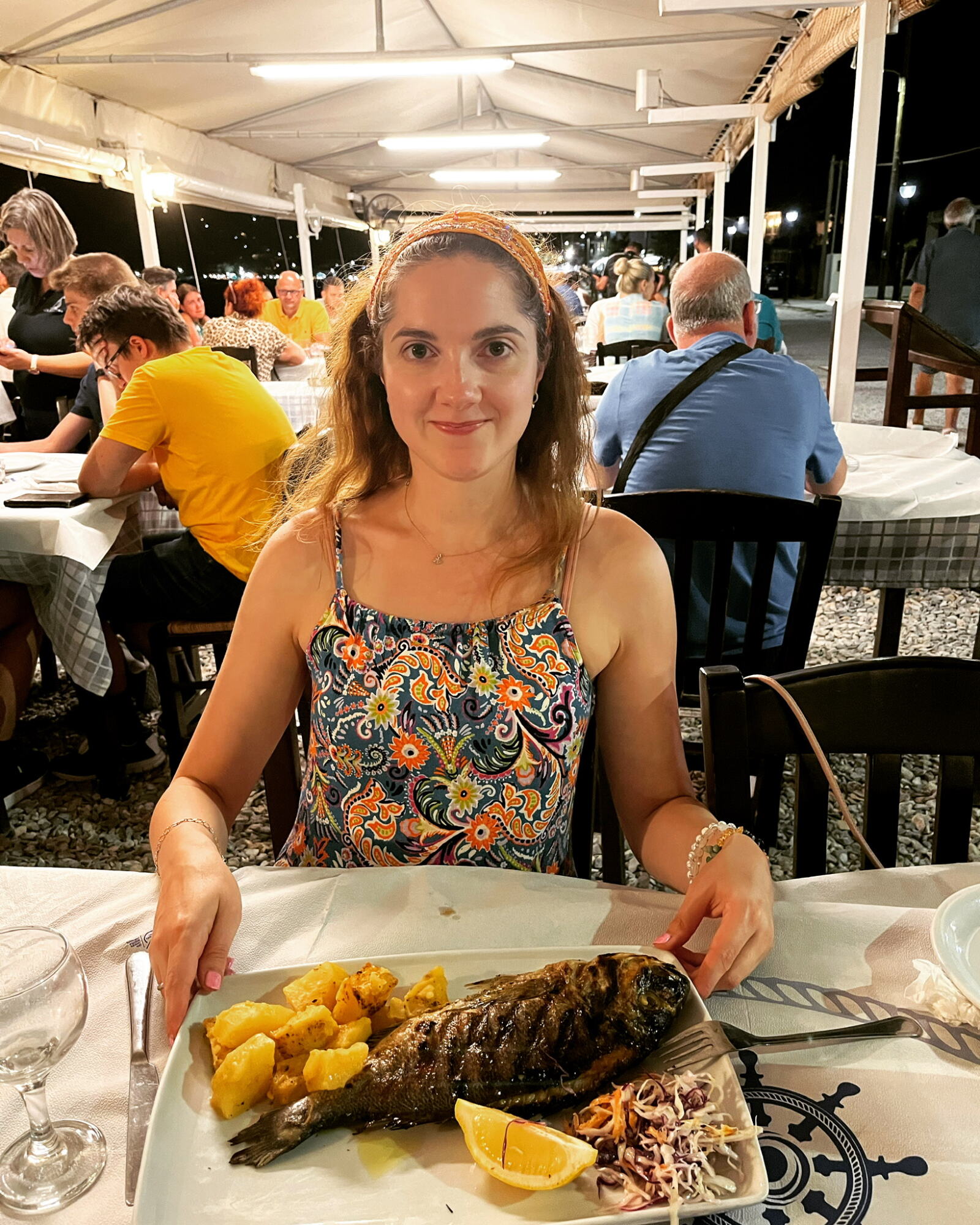 Captain fish restaurant was high on the list when we searched for good fish tavernas and it didn't disappoint! The tsipoura (gilthead bream) was absolutely amazing!
Mylos Restaurant, Limenas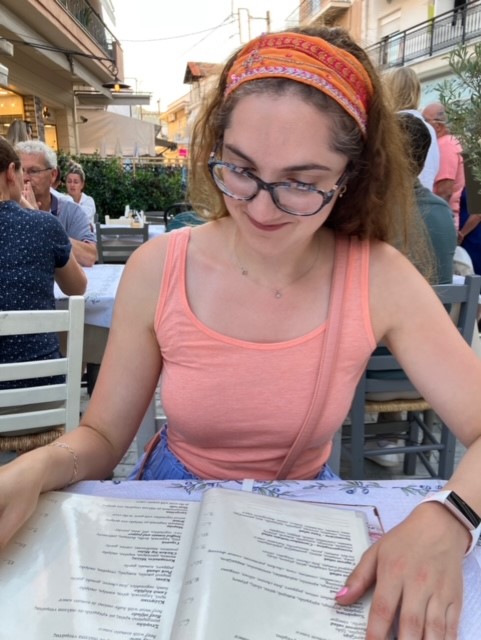 Akrogiali Fish tavern, Chrisi Akti
Another place to visit for delicious fish dishes-sadly I must have been so hungry that I didn't take any pics! Definitely try out the gilthead bream or grilled seabass!
Where we stayed
We stayed in Celine's Rose luxury Apartments, located in Chrisi Akti. The apartments were around 100 metres from the beach, and they were incredibly clean and comfortable, and the owner was very welcoming. We will definitely be staying there again if we visit Thassos.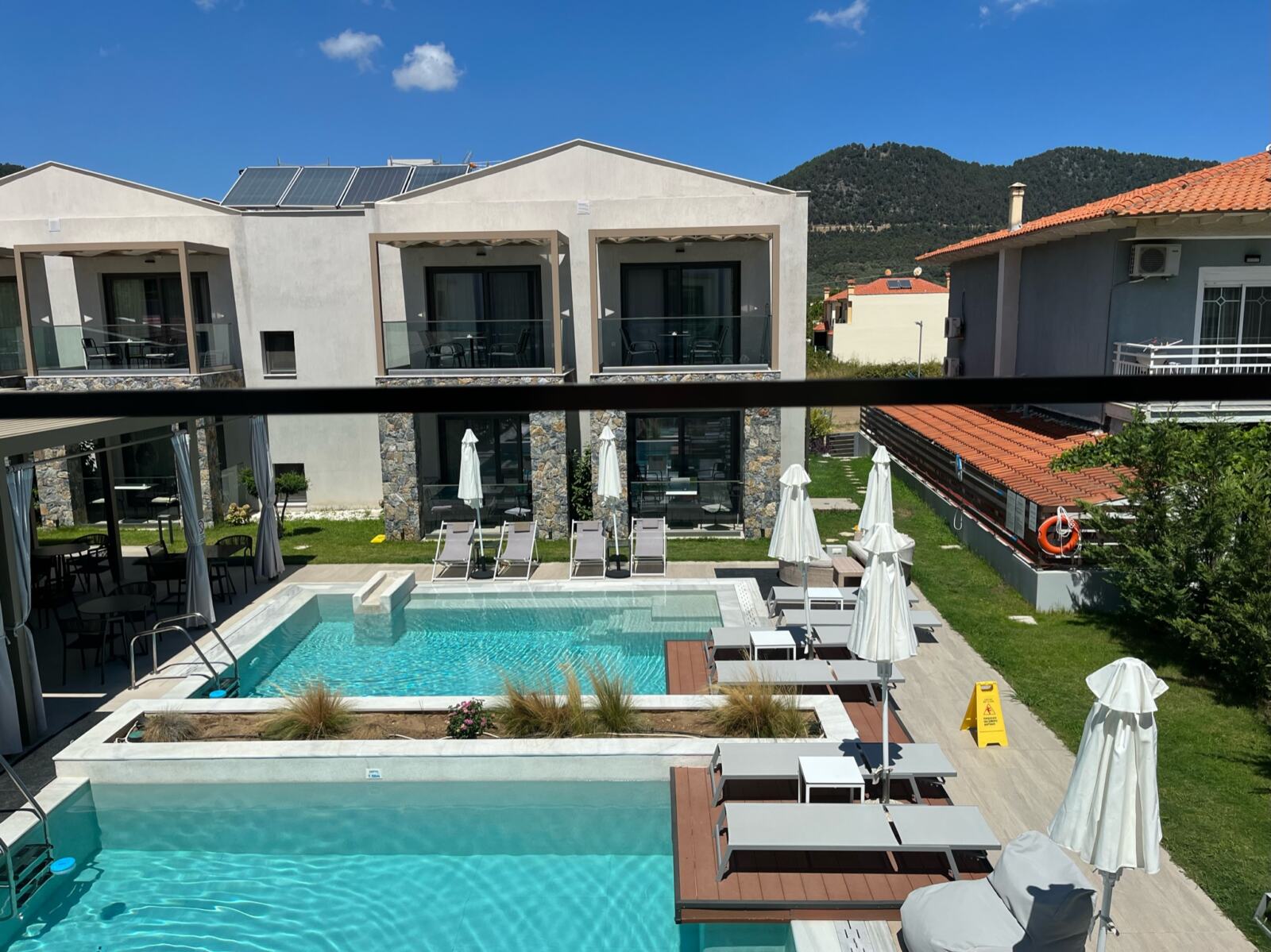 Getting around Thassos
We didn't have a car and relied on taxis. Thassos doesn't have many taxis on the island and it was a little bit difficult at times to get a taxi when we wanted to, as there were so few taxis ion the island! We ended up sharing a taxi with another group one evening on our way back from Limenas. There are buses, but they are not that frequent and it is not particularly clear where the buses stop and so it involved us asking a number of people.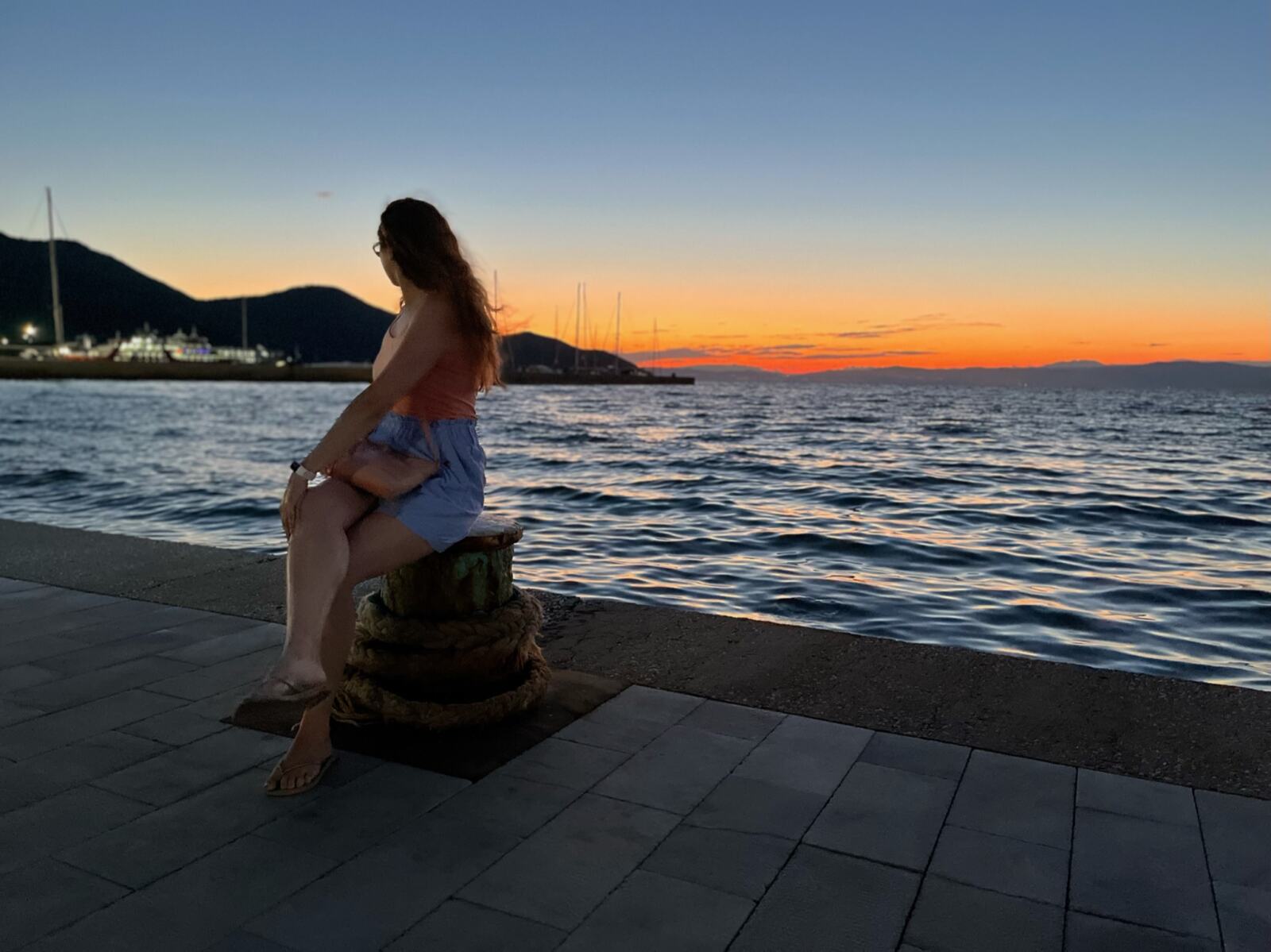 Travelling from Thessaloniki to Thassos without a car
We travelled to Thassos by bus and ferry. There are a number of routes to get to Thassos but we found that this was the easiest. First we travelled from the Thessaloniki Ktel station by bus to Kavala. This took just over 2 hours but it can depend on the bus and how may stops it completes on its journey. It is best to buy the tickets at the Ktel station. From Kavala, we got on the ferry to Ormos Prinou. This is a less frequent ferry so you could leave large suitcases in the Kavala Ktel bus station, where you can pay for a locker and spend some time exploring Kavala without having to drag heavy luggage around. Ormos Prinou is around 25 minutes drive away from Limenas.
Kavala
We had some time to explore Kavala (also called the Blue City) which is a great city to spend a day or two. Kavala has some lovely boutique shops and restaurants and if you get the chance you could explore the Kavala Fortress or the Archaeological museum.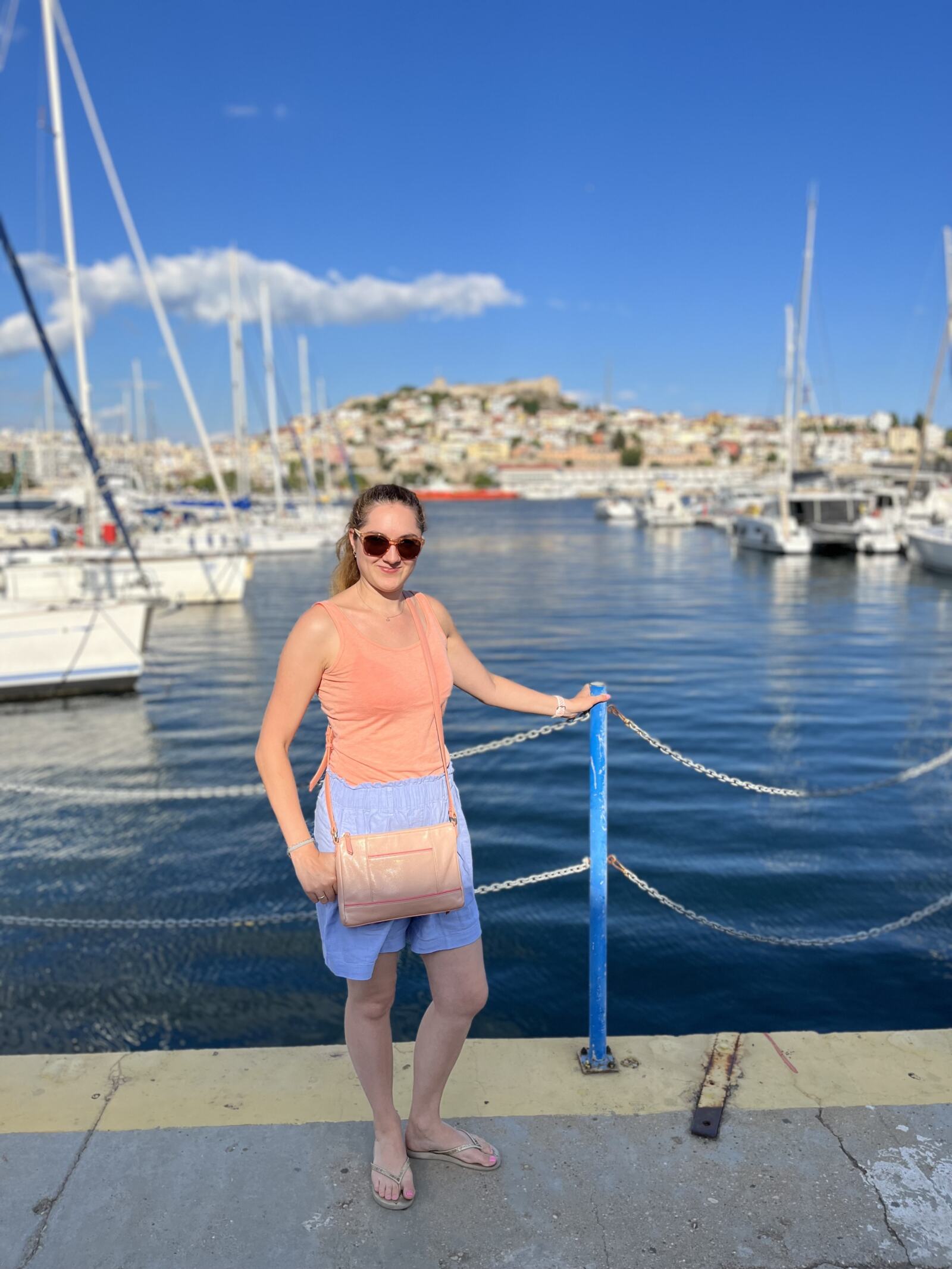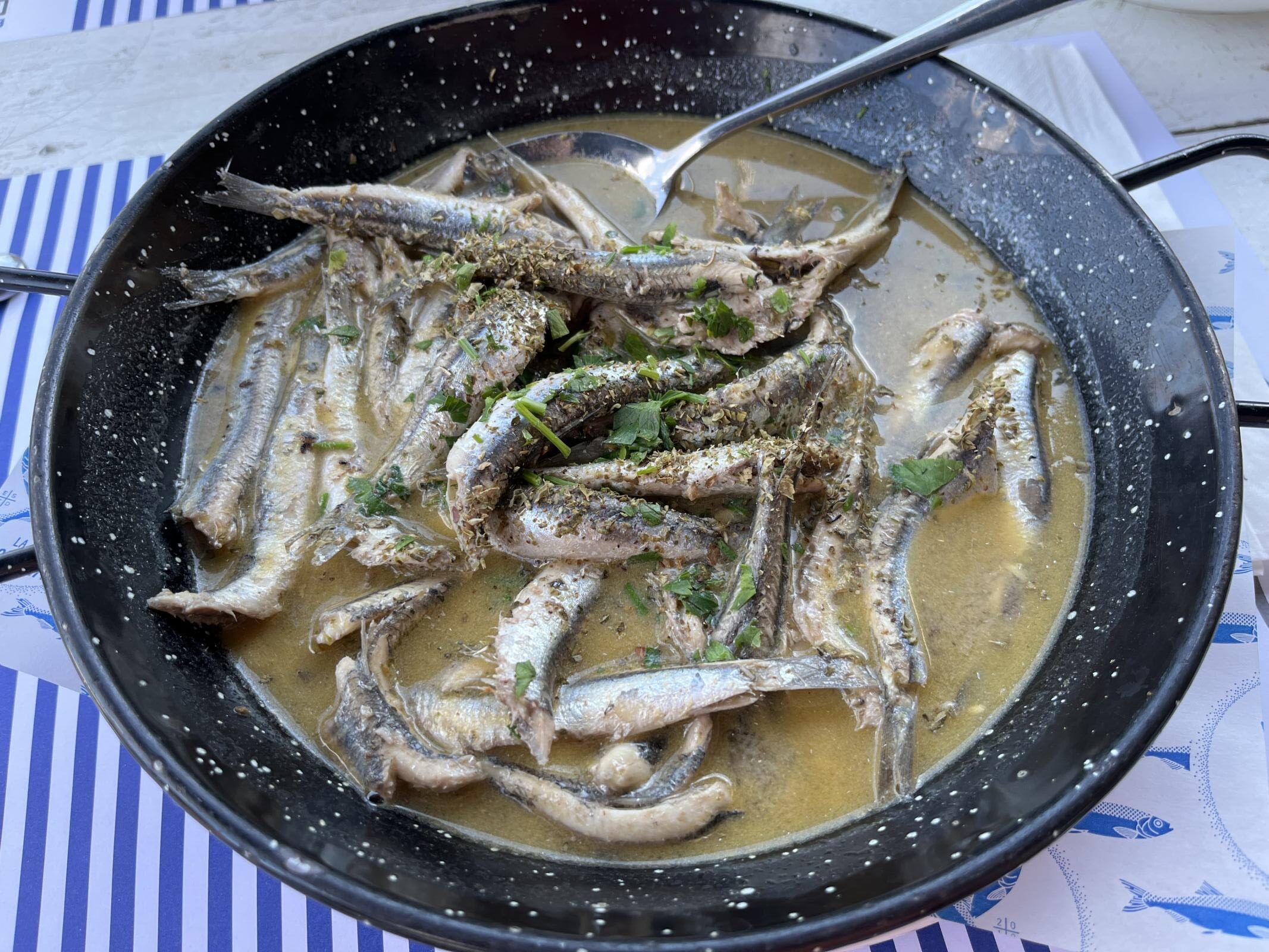 ♥
If you liked this post, you may want to check out other gluten free friendly places in Greece.