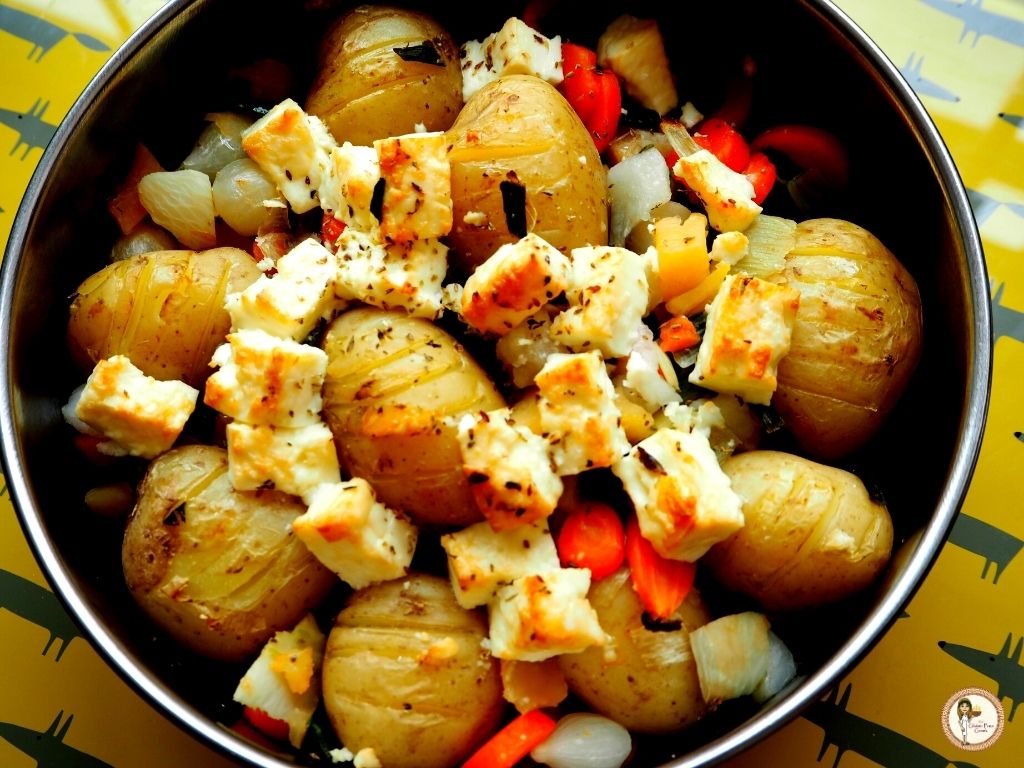 There's nothing I enjoy more than reviewing and creating something with Greek products, especially when it comes to tasty feta and halloumi cheese from the company, Dodoni.
Feta is Greece's most famous traditional cheese, and is a staple for any Greek diet. You will find feta in many things: salads, pastries as well as the famous and delicious saganaki (fried cheese). Let's not forget I used feta in my spinach tarts.
So why Dodoni?
Well, Dodoni is 'The taste of good' and is the leading manufacturer, producer and exporter of authentic feta. The proud history of Dodoni dates back to 1963, and the company currently has 80 kinds of dairy products, including the world famous feta, fresh milk, yoghurt, hard cow's cheeses, galotyri, butter and a large range of fresh products. Greek feta will always have a different and many people will agree, better quality taste than other fetas due to the ewe's and goats milk used in production.
The taste of Dodoni
So, I tried and tested the halloumi and feta. Packaging comes in all sorts of options, including in cubes, crumbled, less salt, barrel and even lactose free! In my opinion, I have tried many feta's over the years and this has to be up there with the best. For me it was just enough, salt, milk and acidity. So it really was 'The taste of good'.
Cheese can be so versatile in cooking, so it's a great addition to any meals. It can even be used simply on a salad with a drizzling of olive oil and oregano!
What I created with the feta cheese
I created baked Feta with potatoes and mixed vegetables. So simple and easy. I simply used my frozen vegetables, 250g of feta and boiled some baby potatoes. I then chucked them all in a baking tin, created a hassle back slit on the potatoes. I then cut the feta into cubes and placed them on the top. I drizzled olive oil and garnished with salt and let's not forget oregano! I placed in the oven at around 180 Degrees Celsius/Gas Mark 4 and after about 20 mins it was done-basically just keep checking until the feta is golden! I then sprinkled a little more oregano and a drizzle more oil to finish! You could add basil and make a salad too!
Check out Dodoni here!
Baked Feta
vegetarian. gluten free. A quick and easy dish using basic ingredients.
Ingredients
250

g

dodoni feta

olive oil

oregano

handful

baby potatoes or other potatoes

frozen vegetable mix or chopped vegetables
Instructions
If using frozen veg, add the frozen veg to a pan of boiling water

Pre-heat oven to 180°C or Gas Mark 4

Drain excess water and place vegetables and potatoes in an ovenproof dish.

Cut the feta into cubes of around 1 cm.

Sprinkle feta over the top and drizzle the oil, salt and oregano to your taste.

Cook in oven for around 20 mins or until the feta is golden.

Garnish with basil if you so wish. You could accompany this with a salad and some crusty bread!
Don't forget to PIN THIS! Follow my Pinterest page here:
Disclaimer: Blogpost contains sample products. All photography and opinions are my own.