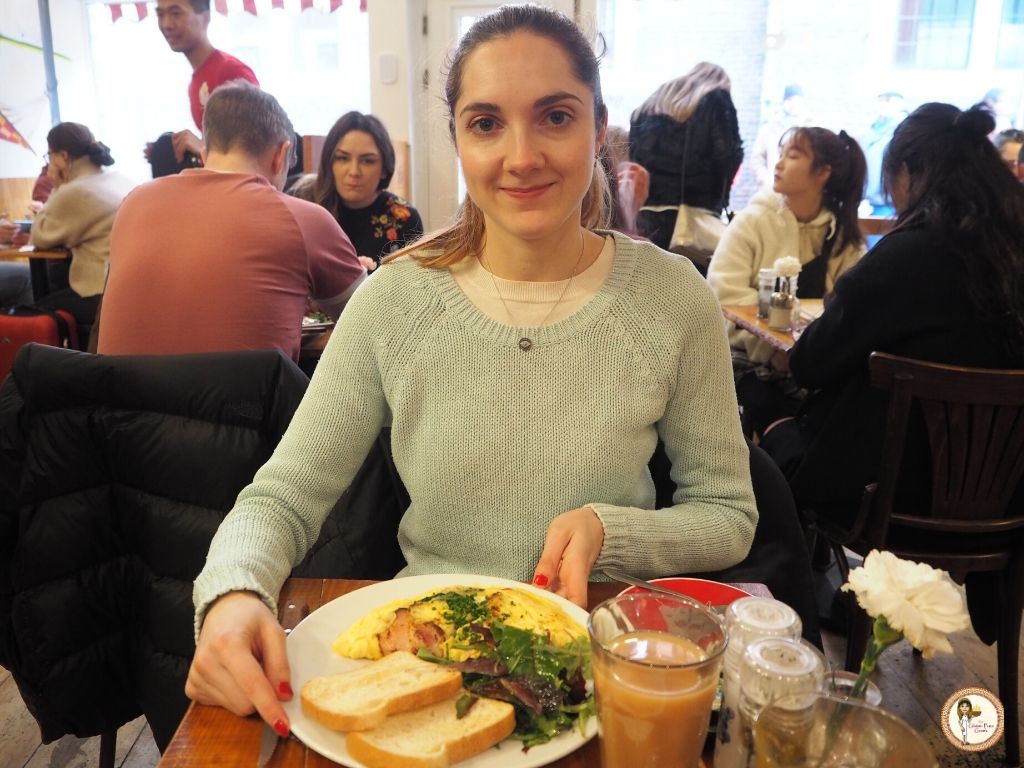 If you're looking for a gluten free Amsterdam guide, then I hope that this post will give you a taster of places you may want to visit! I was recently lucky enough to go away on a 3 night break with my boyfriend. We travelled from Southend airport and it only took half an hour. Prices for flights were really decent too, so if you're looking for a mini break, then Amsterdam is perfect. There are lots of gluten free options in Amsterdam. I did a bit of research before I got there, and found some recommendations from social media as well as blogging guides which proved to be very useful. Finding gluten free places to eat in Amsterdam was actually a breeze!
Just like Prague, I had wanted to visit Amsterdam for a long time and thought that the February half term break would be the perfect opportunity. There's a lot to see, with Anne Frank house being my top priority. I would suggest booking in advance for this, as you don't want to queue and not be able to get in!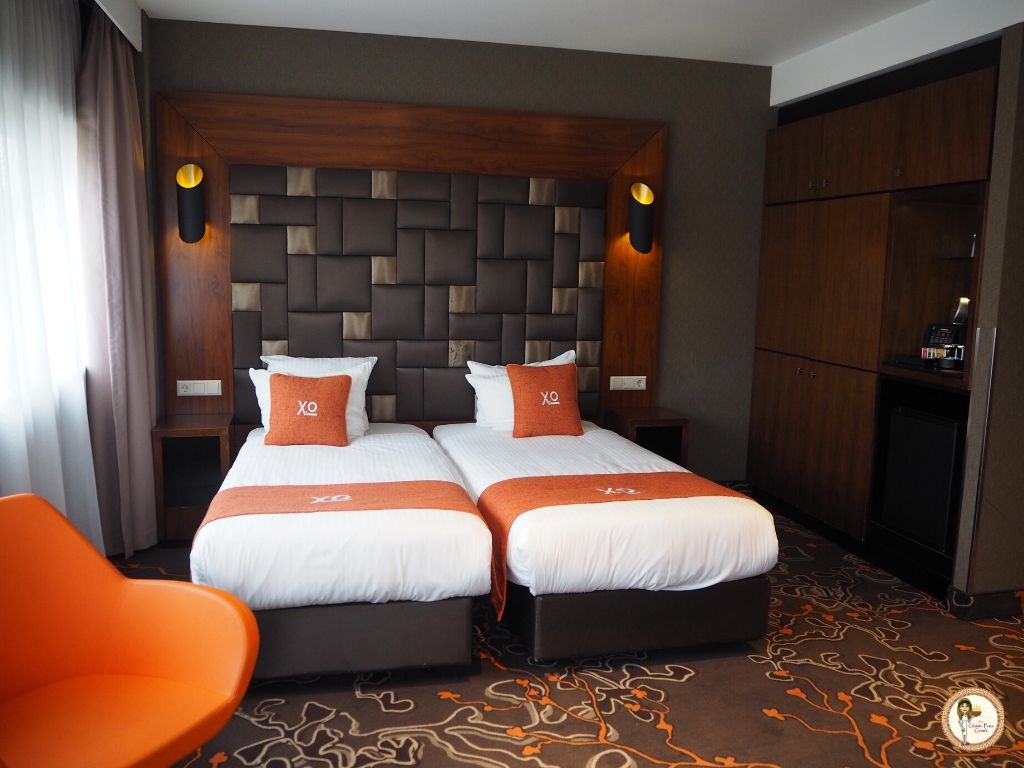 Where we stayed
We stayed in the
XO hotel Park West
. It was a 5 minute tram ride away from the Amsterdam Sloterdijk railway station where you can catch the train to the airport which is only about 10 minutes. To get into the centre, the trams and public transport was really accessible. Apart from the outside of the hotel, which was not a very appealing colour, the XO hotel Park Hotel was really lovely. Our spacious room was incredibly clean and it was cleaned every day. We booked the twin room which had a good size shower room and bright lighting to show up all my grey hairs. We purchased a three day ticket for the tram from a vending machine at our hotel which enabled us to travel for 72 hours around the city, hopping on and off the trams whenever we wanted.
Sightseeing
We enjoyed a lot of food and sights on our three night trip, including the Anne Frank House, The Amsterdam Museum, the Rijksmuseum, the Red Light District and even a canal boat ride in the heavy rain! Amsterdam really was lovely, and we spent many hours just exploring the area. Many of the main museums in Amsterdam are not free, and for some of them, it is easier to book online rather than waiting in the queue. Quite a lot of places including the museums did not accept cash.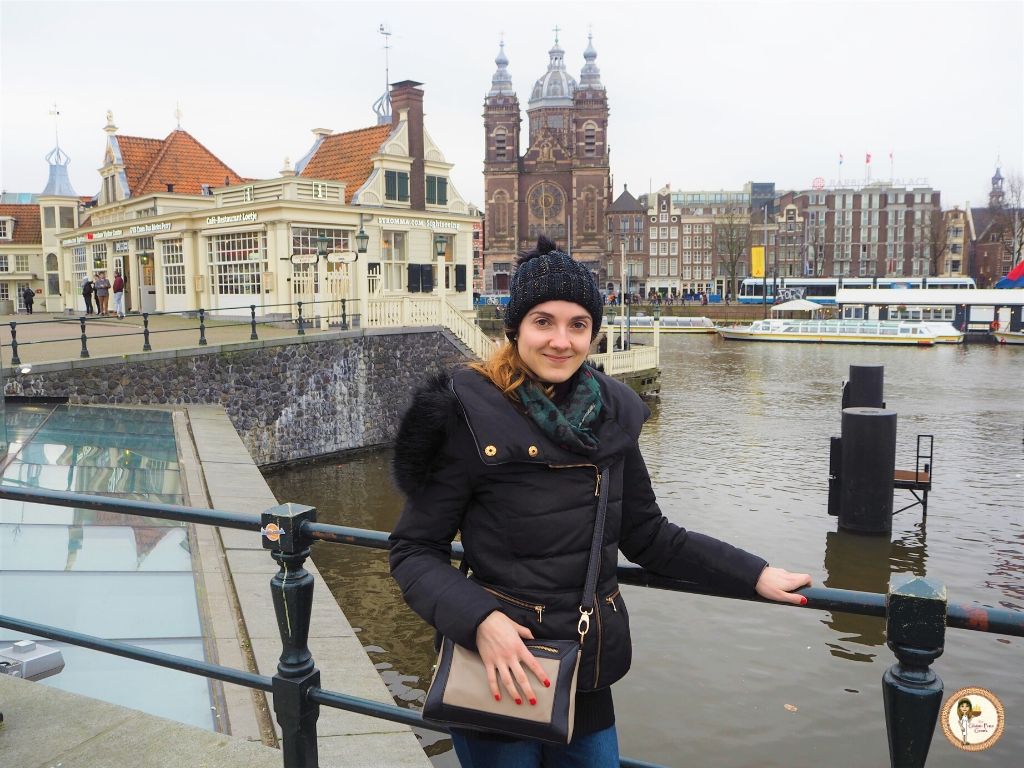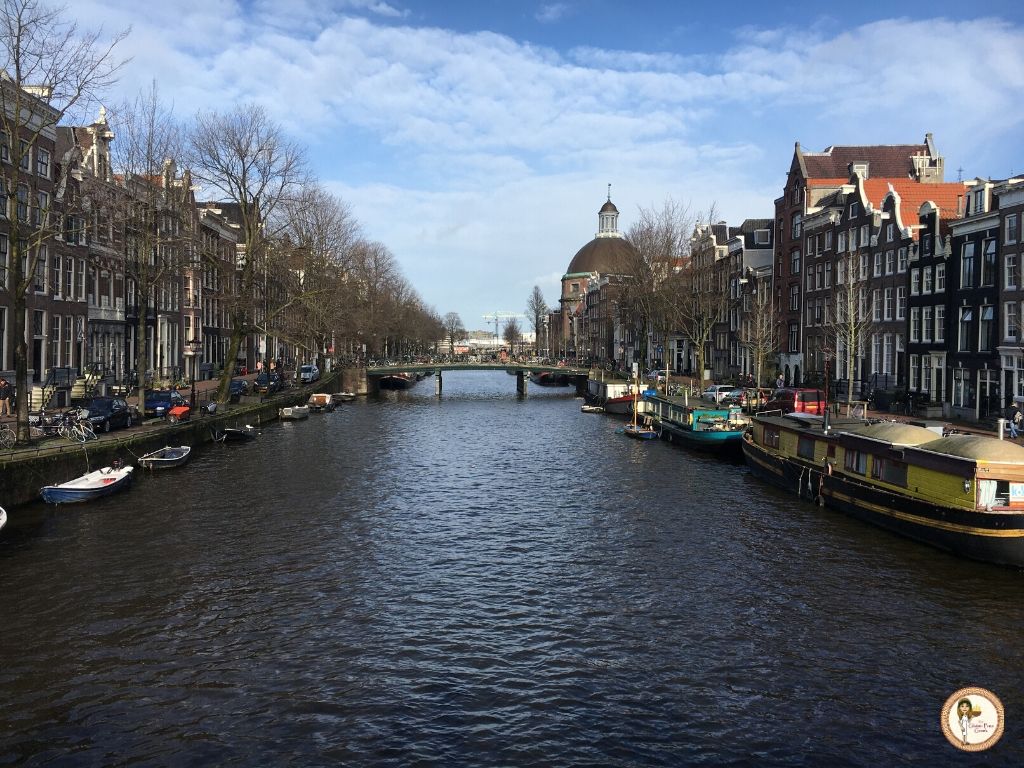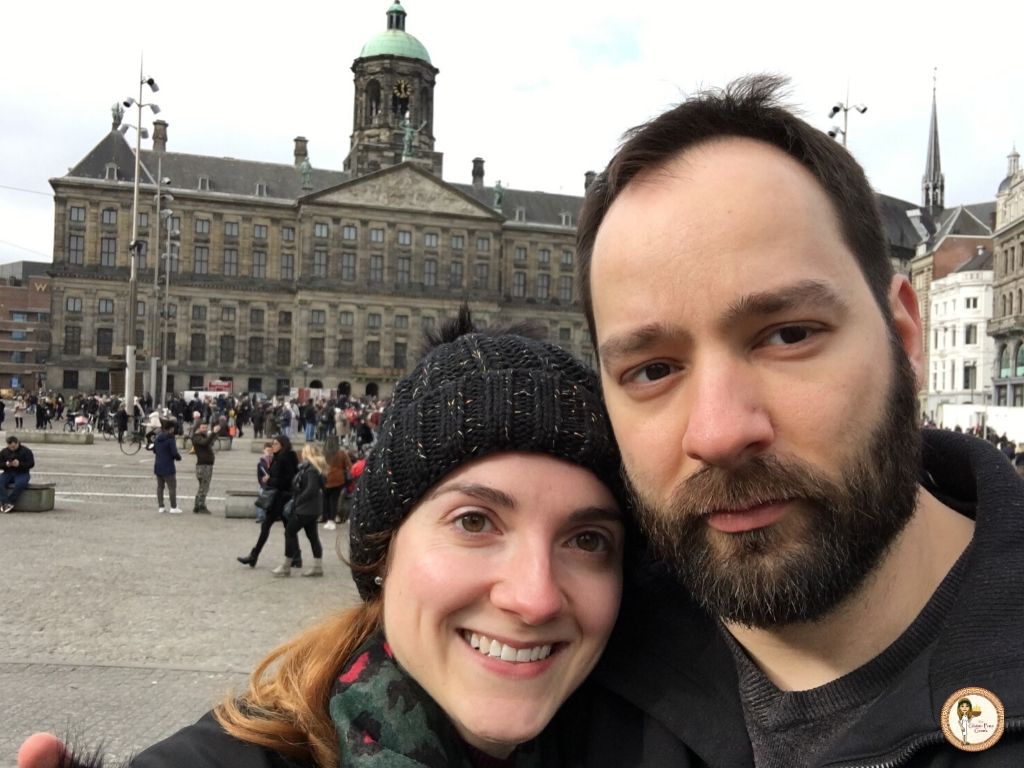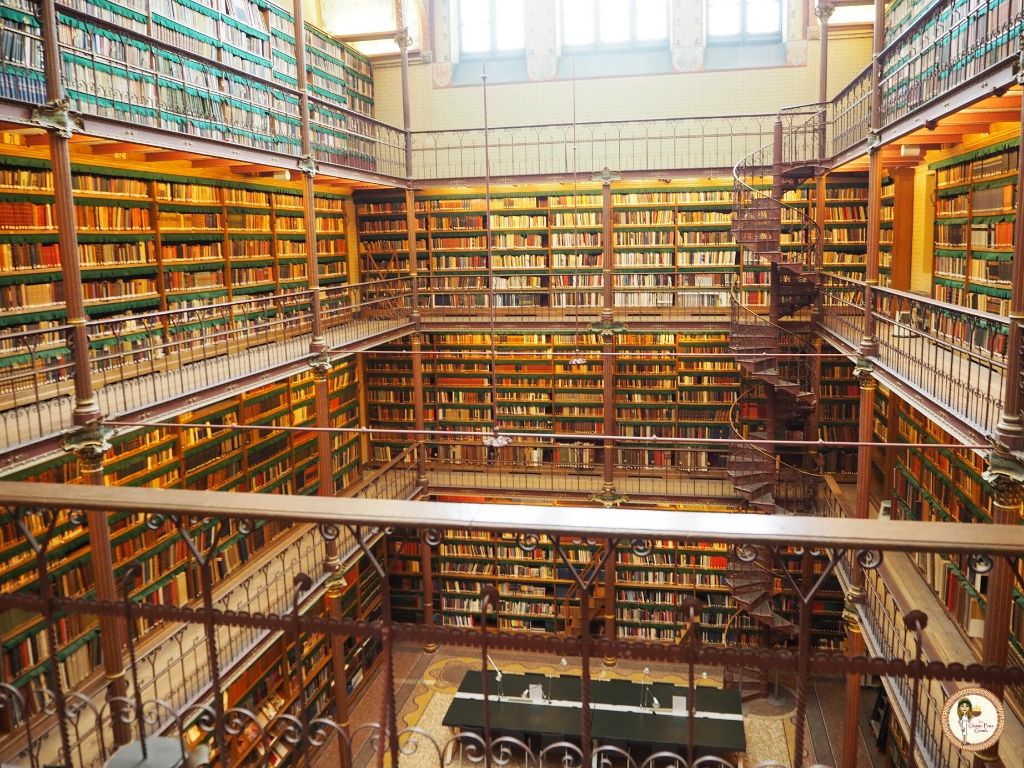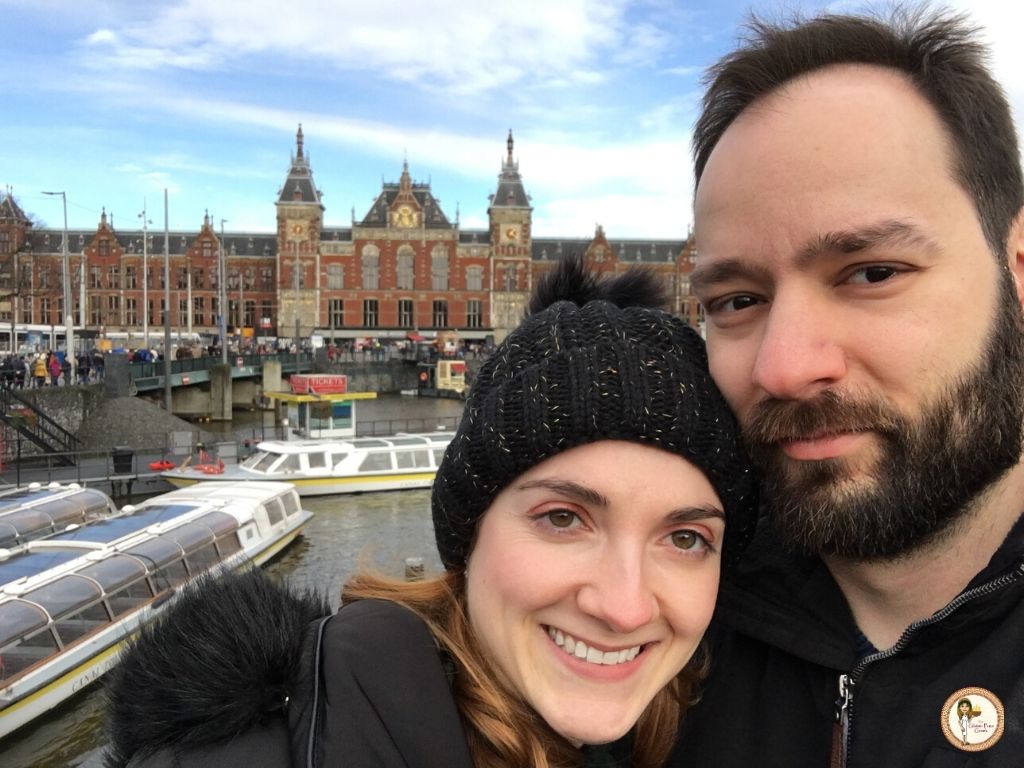 Food
We tried to go to as many places as we could, mainly using recommendations from other blogpost and trip advisor. Amsterdam does have a vast amount of gluten free and vegan food to offer, so you will have plenty of choice! There are lots of supermarkets such as Marqt, Albert Hein, Westerstraat Market and Damrak, many of them selling gluten free items so it's worth having a look. As for the bakeries, the De Glutenvrije Winkel bakery offers up gluten free cakes so have a nosey in there too!
Omelegg, Amsterdam Central
Omelegg was recommended by lots of people and always had a big queue of people waiting outside. Omelegg serves up eggs all kinds of ways from 7am until 4pm. The breakfast here was amazing, and they do offer gluten free bread, however they use the same toaster as the other bread. I would strongly advise that you either bring a toastie bag and ask them to toast the bread in the bag to avoid cross contamination or don't opt for the bread.
Bagels and Beans
There are a number of these cafes dotted around Amsterdam and it's the perfect stop off for lunch. I opted for the bagel with cream and chive and it was delicious. They serve up lots of funky drinks as well.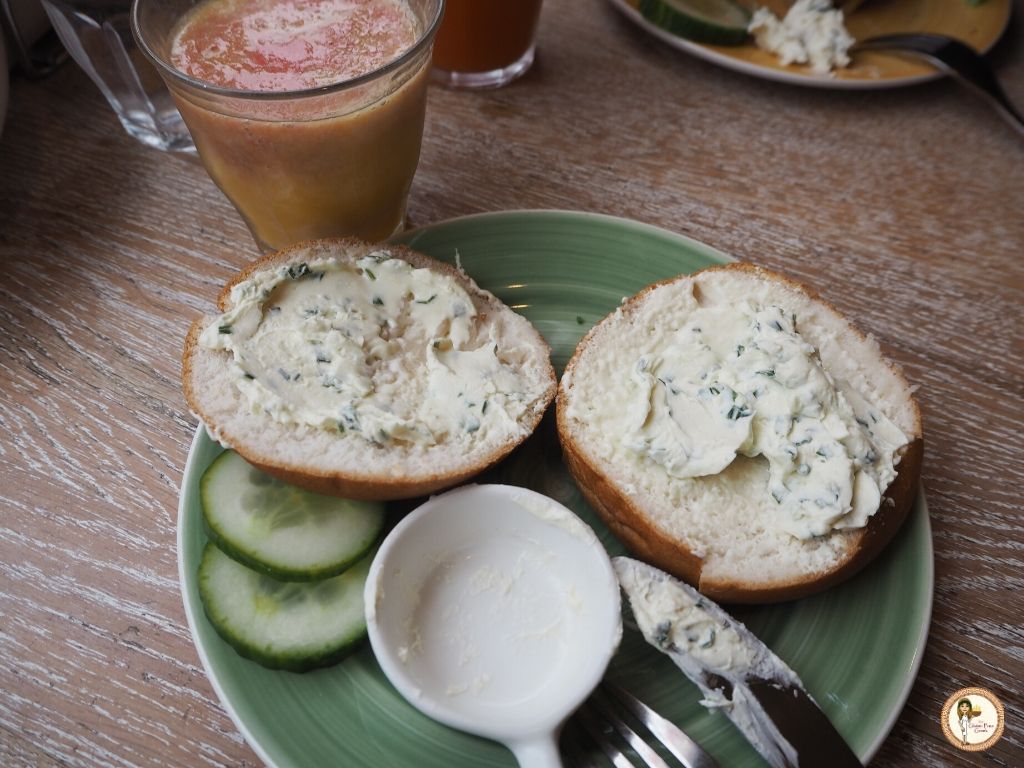 Piqniq
A great place to go for brunch or cakes, Piqniq is a cosy little cafe where, if you are like me and like a bit of variety, you can enjoy soups, sandwiches and desserts as well as high tea!
Pancakes
You cannot go to Amsterdam and not try the sweet stuff! There are a number of Pancakes cafes around Amsterdam, and always have queues to get in. It doesn't surprise me at all, as the pancakes were divine and we were even given a cute little shoe pancake keyring to take home.
Black and Blue Steakhouse
I really like steakhouses, so Black and Blue steakhouse was right up my street. It's located very close to the Anne Frank house and the cheese museum. Black and Blue doesn't have a specific gluten free menu, however the waiter was incredibly helpful and the gluten free fries are cooked completely separately to the other fries. This was a real treat, as it is quite pricey, but definitely worth it.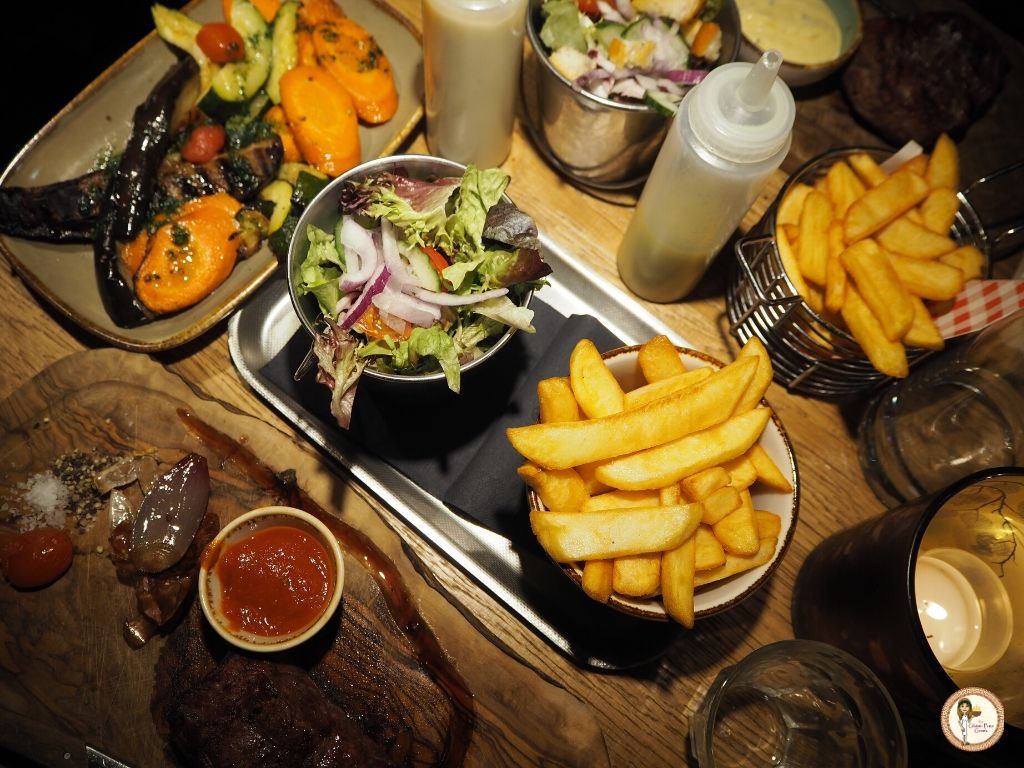 Hard Rock Cafe
If you are looking for American style dining, then the Hard Rock Cafe is the place to visit. The gluten free menu offers a vast selection and I enjoyed a tasty pulled pork bun with fries. Sadly we arrived too late to enjoy the desserts, but they looked very appealing as well!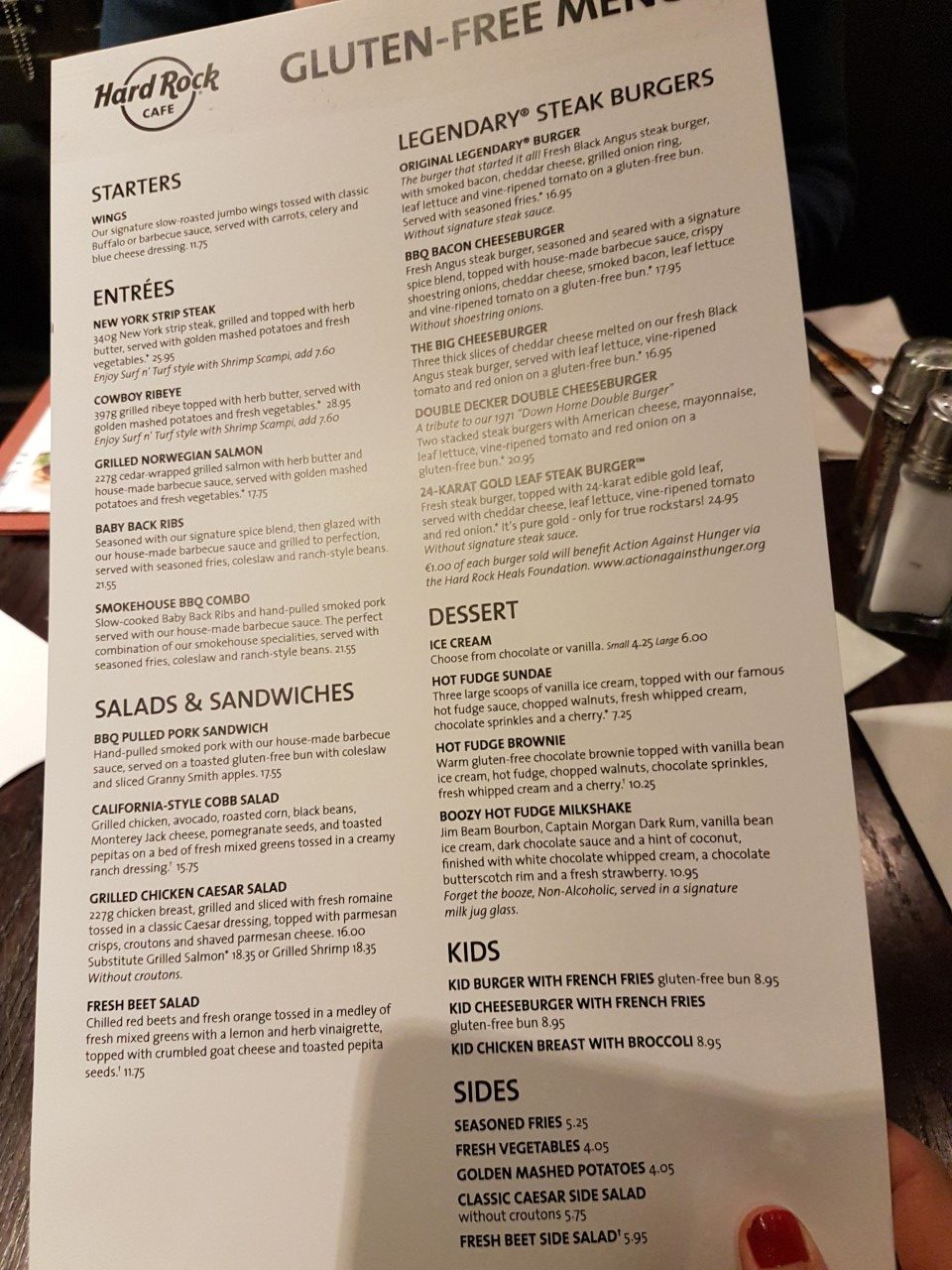 Sea Palace
The Sea Palace was on our route on the canal boat ride. It seats up to 700 people and is a floating pagoda-style restaurant on the lake serving Cantonese, Sichuan & Beijing dishes. This was our last night in Amsterdam so we thought we'd go out with a bang and the food was incredibly tasty. They do not have a gluten free menu so do ensure you speak with the waiter about what dishes are suitable. As it is the sea palace, you may have a wee dent in your bank balance when the bill arrives, but it's a romantic atmosphere and perfect for a special occasion.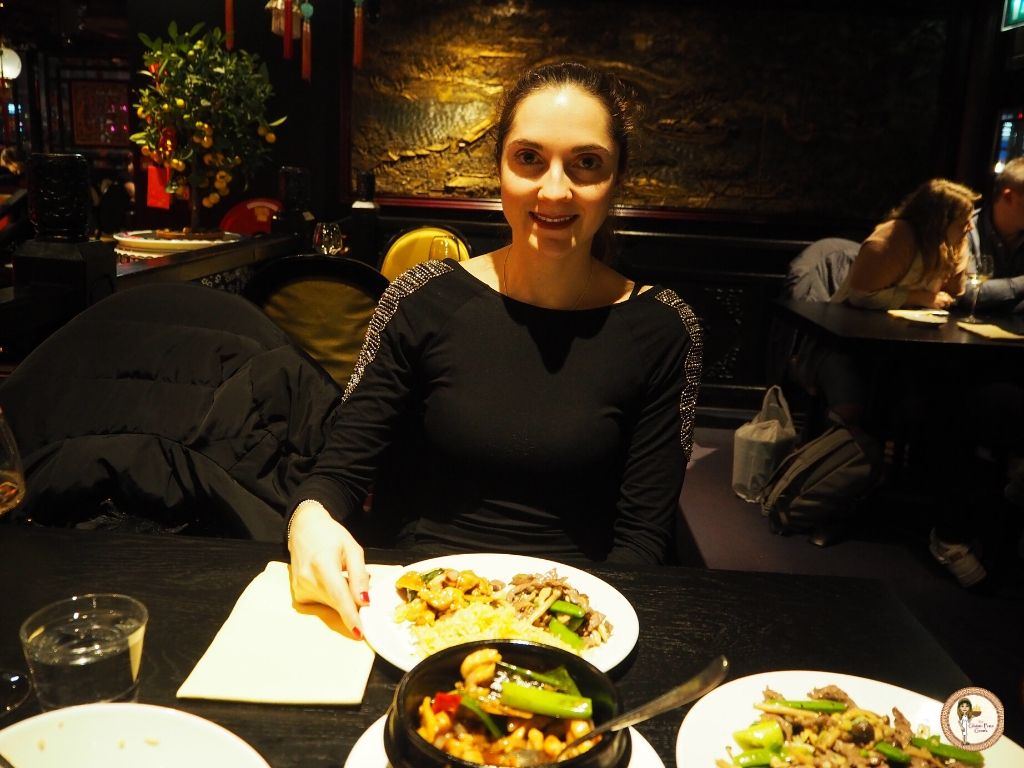 ♥