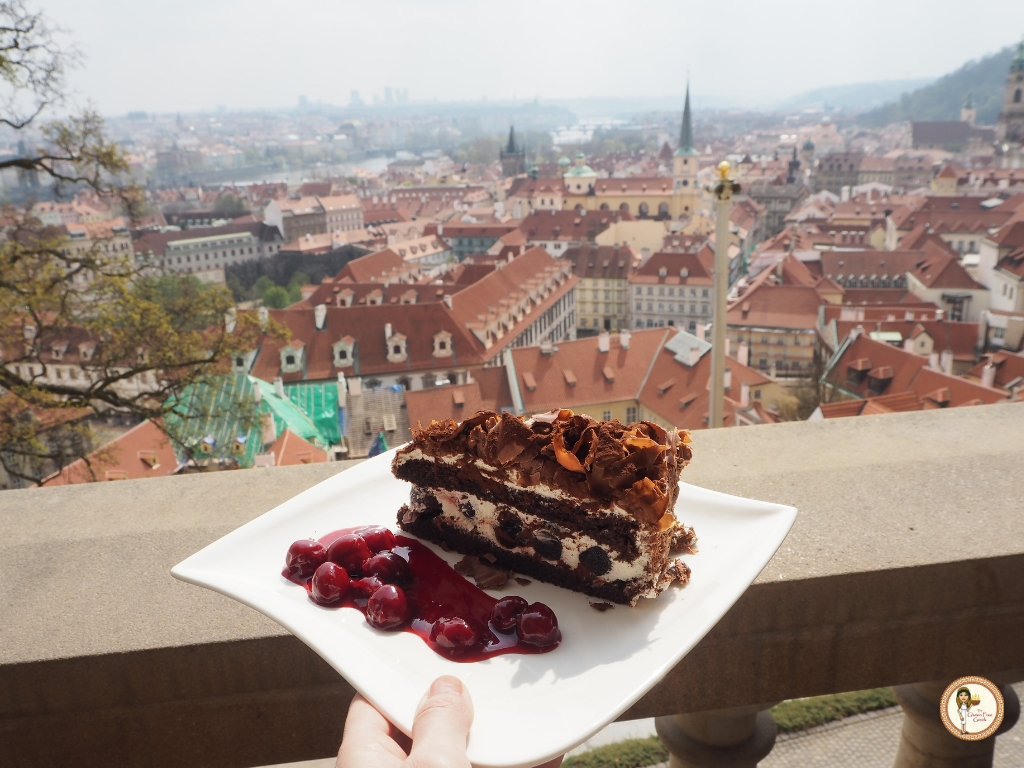 Let's explore Gluten Free Prague, capital city of the Czech Republic and nicknamed "the City of a Hundred Spires," known for its Old Town Square, cheap beer, beautiful baroque buildings, Gothic churches, a famous bridge and the medieval Astronomical Clock! Looking into travel destinations for a three day break away, my boyfriend and I finally came to the decision that Prague would be a good choice. We booked quite last minute, a few weeks before, so I was very excited to see what Prague would behold! As a coeliac blogger, I thought it was a must to document all my travels as well as gluten free finds! With our bags packed, my gluten free snacks, my passport and my trusty gluten free translation card, we were on our way!
After visiting Turkey and Rhodes last year, I did a lot of research for Gluten Free Prague, as I really didn't know what to expect and was a little anxious about finding food that was coeliac friendly, however I didn't need to be as I found a great deal of really nice places to eat, right on our doorstep. Everyone was extremely friendly and spoke English very well, but I would still advise anyone to use a gluten free translation app or print one off like I did.
Where we stayed
We stayed in the Dominican hotel which is situated in the old town, on the bustling cobblestone streets and next to the medieval clock. It's around 30 minutes away from the airport. We took an Uber to get there and taxi back, but there are trains and trams that are easily accessible for travelling to the airport. I am glad we chose this area, as it was really lovely walking around the old town, with all the markets and the smell of food everywhere, plus it was quiet. Our room was number 303, and it was extremely comfortable, with a large bed and walk in wardrobe. We were provided with robes, slippers and vanity sets. I even donned the sexy shower cap! A great way to spend three nights!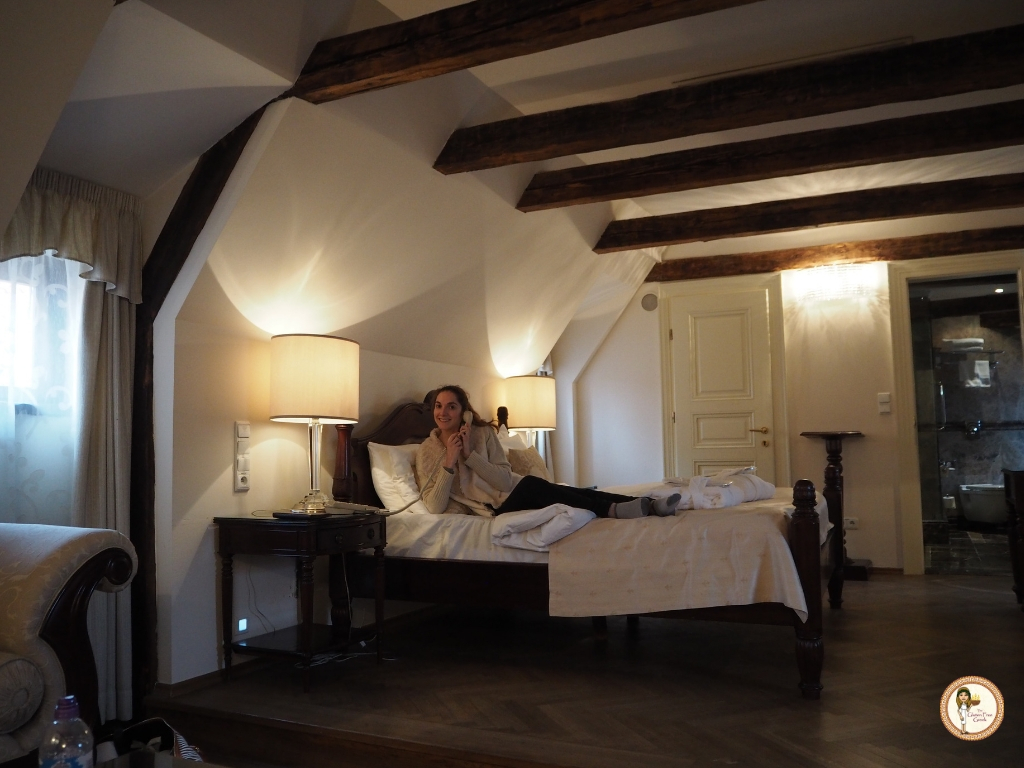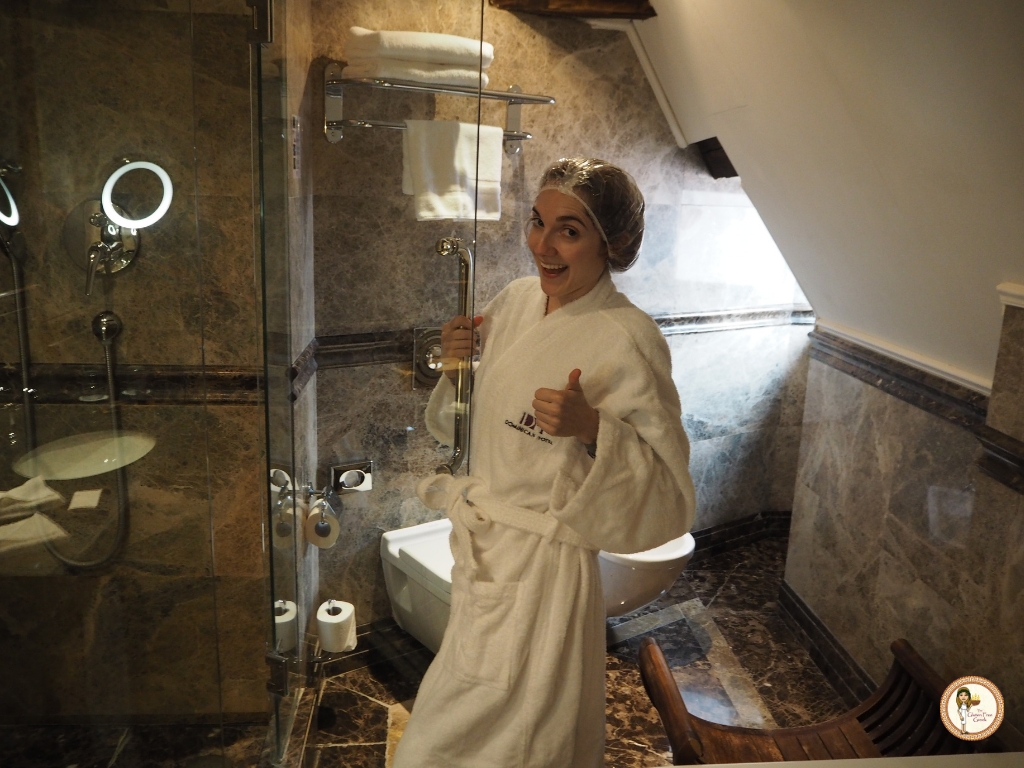 Gluten Free Prague Food
I visited a number of websites to seek out gluten free food in Prague, so I had an idea of places on the map. On our first night, we decided that traditional was the way to go, so took a 10 minute stroll from our hotel to Svejk Restaurant U Karla, which caters for gluten free! We enjoyed traditional sausages, dumplings, bread and ribs. For dessert we opted for the delicious apple strudel. The currency for Prague is Czech Koruna and 100 CZK is roughly £3, which was a little confusing to me at first! For our meals and drinks it came to 885.00 CZK which is 38.50 Euros or £33 so for anyone that wants the traditional experience with cheap beer, I would recommend this place!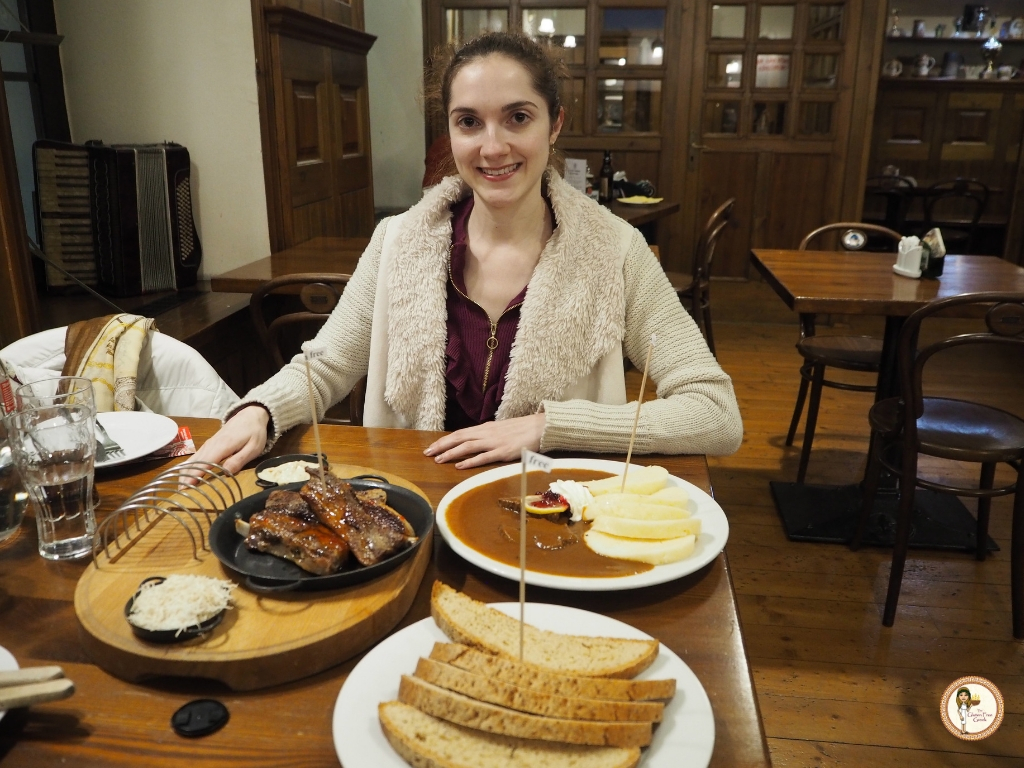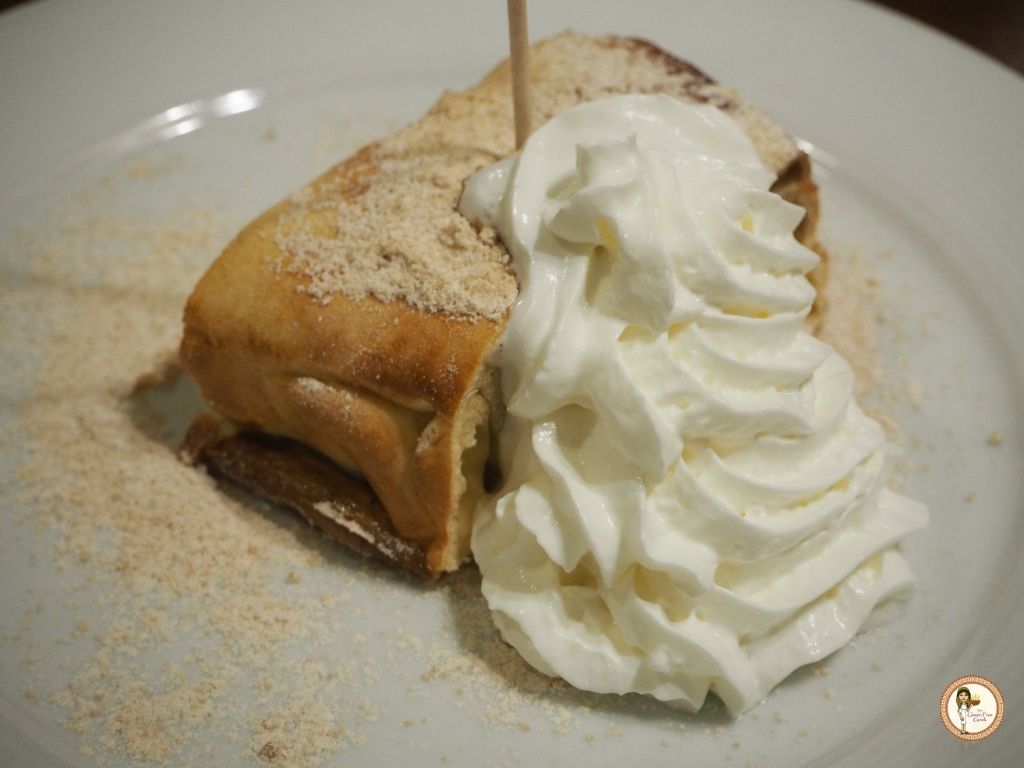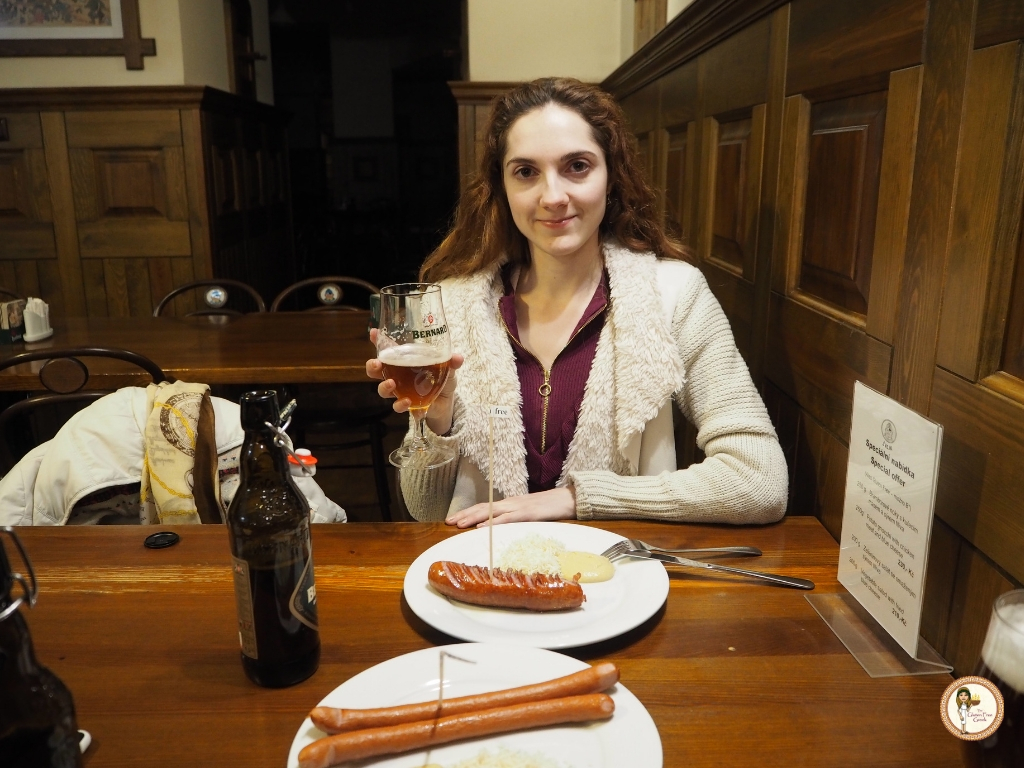 I found a large list of bakeries and cafes before heading to Prague. Some of the bakeries that I wanted to visit weren't open over the weekend, which was a shame, but the Tri Café was conveniently located near to our hotel, so we checked it out and I was pleased to see that there were a number of gluten free options. We enjoyed the chocolate cake and the walnut cake with a nice cup of tea (what else?!)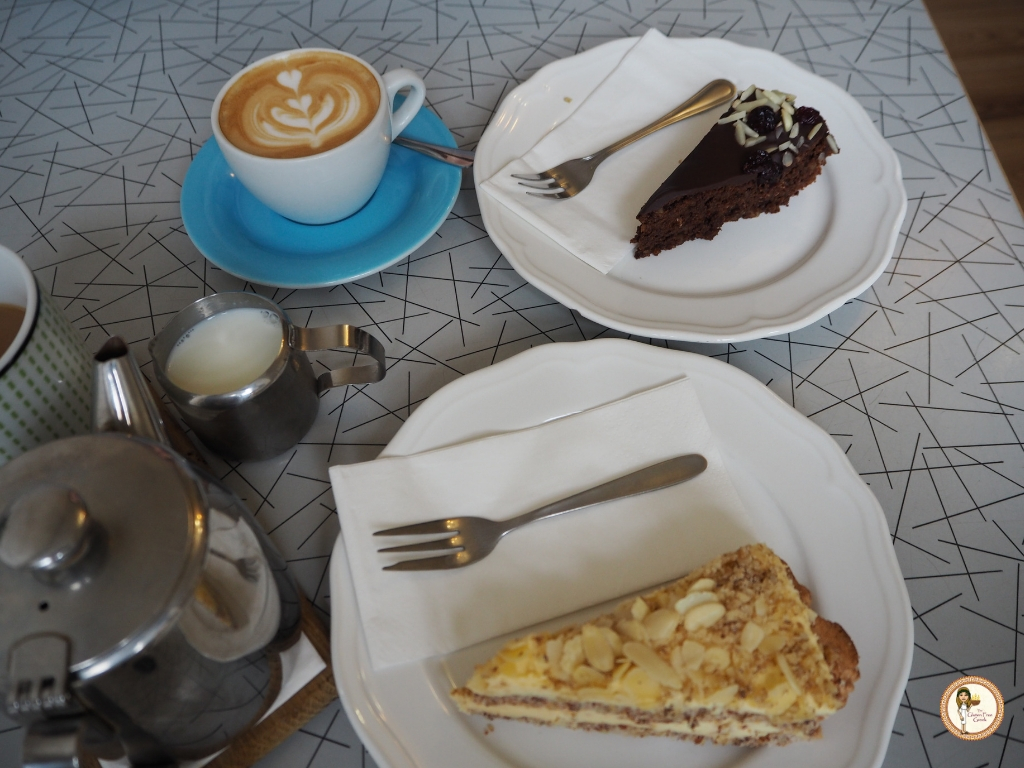 You cannot go to Prague and not enjoy some of the sweet treats available. Chimney cakes were everywhere and we found the Good Food Bakery situated in the Old Town that offered gluten free chimney cakes! It tastes like a doughnut and has a funnel shape with the ice cream inside. The dough is wrapped around a stick that is grilled and there were lots of different toppings and flavours to choose from. The gluten free options were given to us in a cup and they were absolutely divine! You need to try them!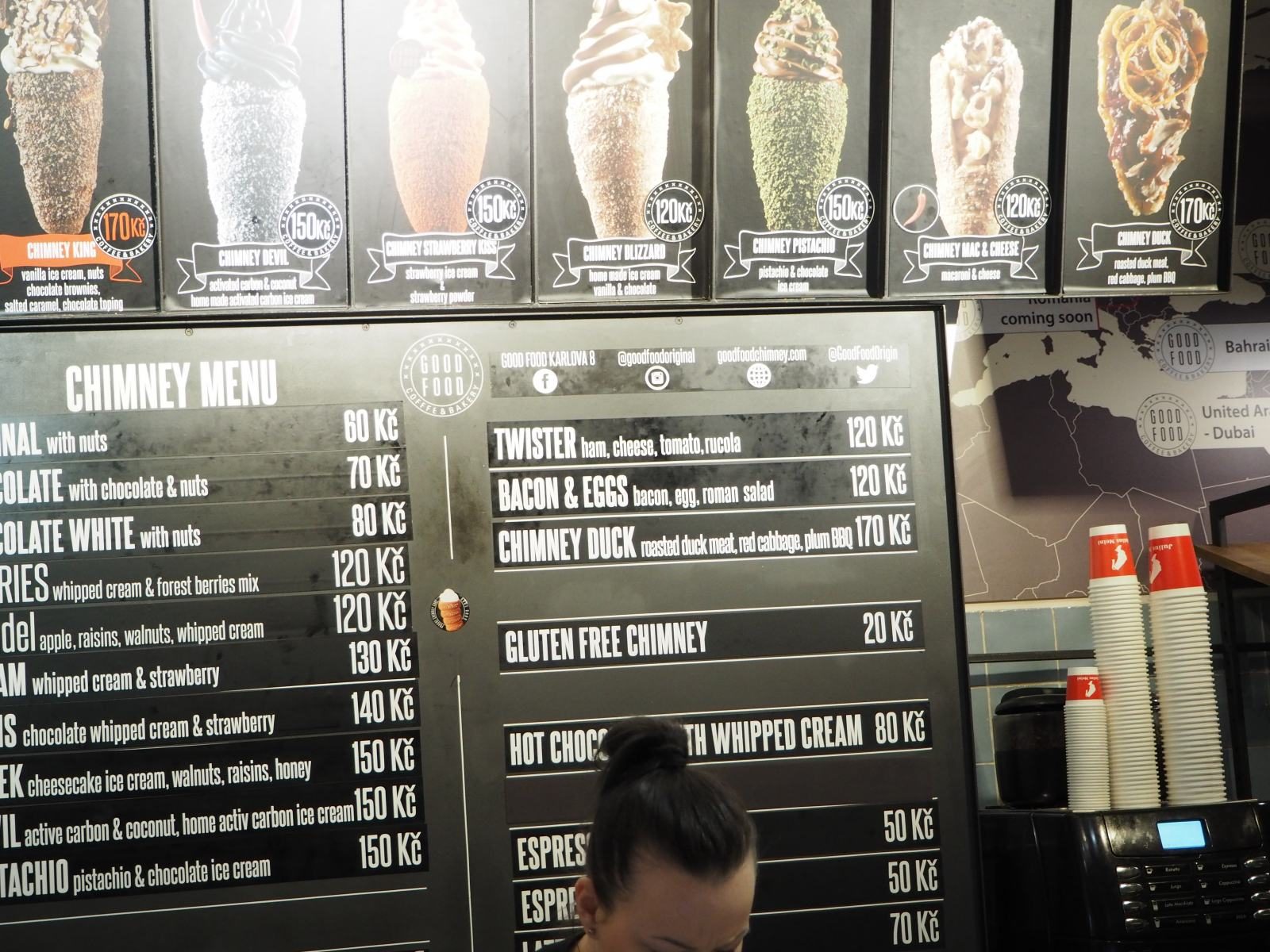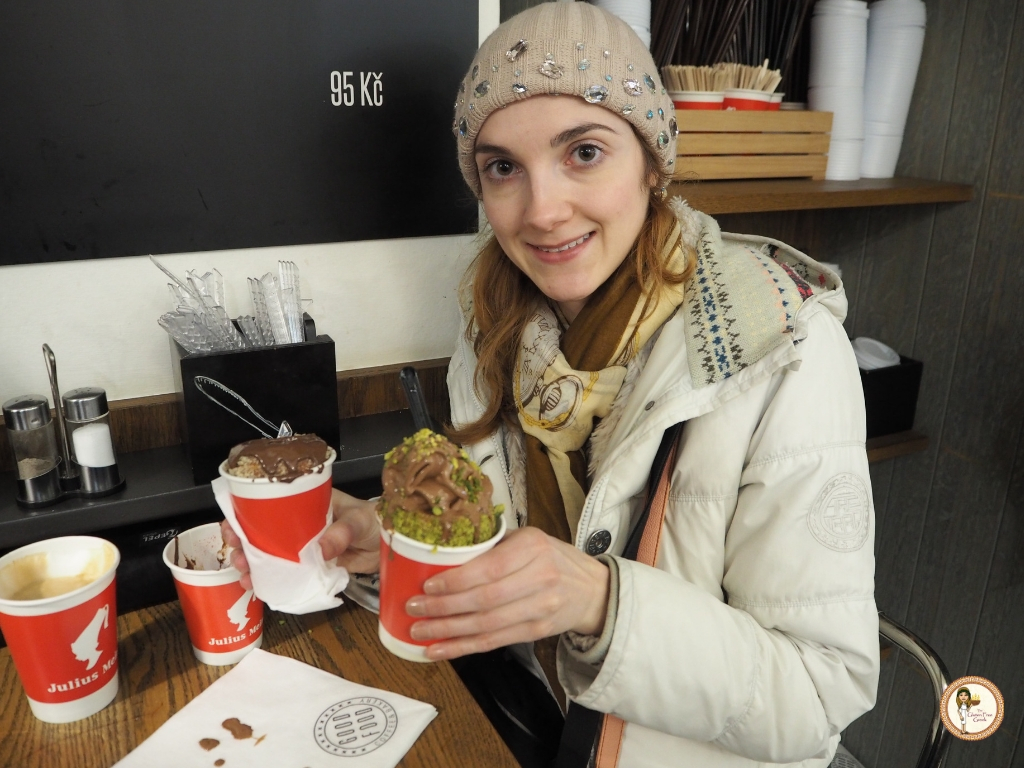 The Prague Castle Lobkowicz Palace Café was another good choice to try out some sweet treats! We enjoyed the delicious black forest gateau cake as well as taking in the breath-taking view of Prague! Just gorgeous!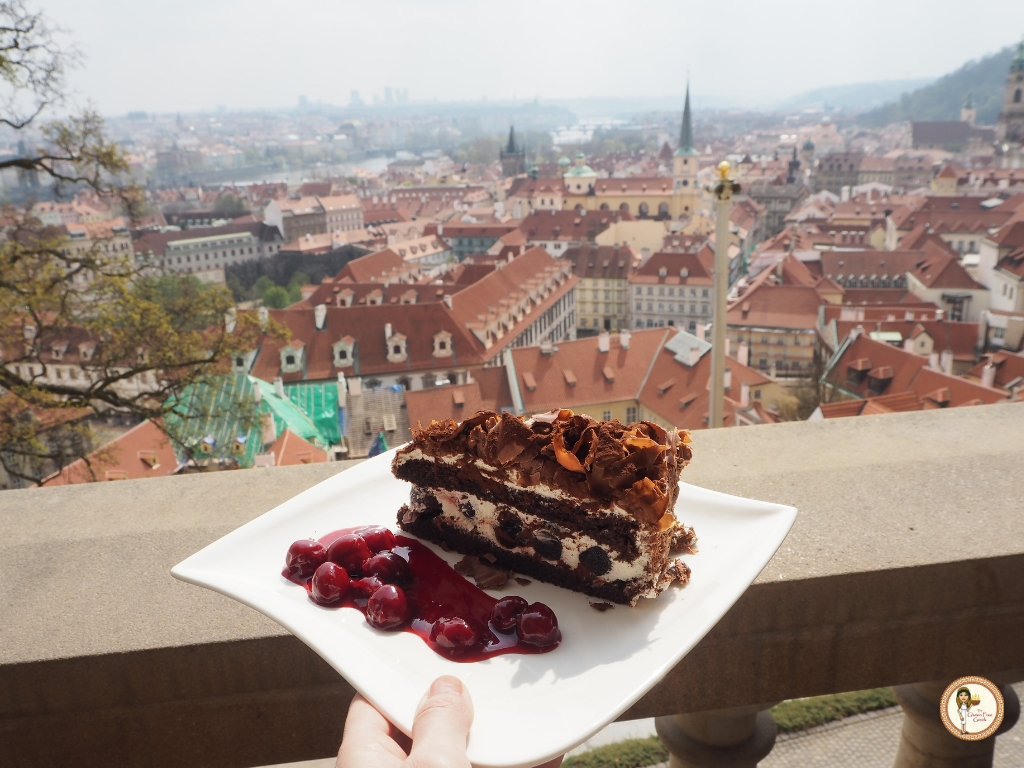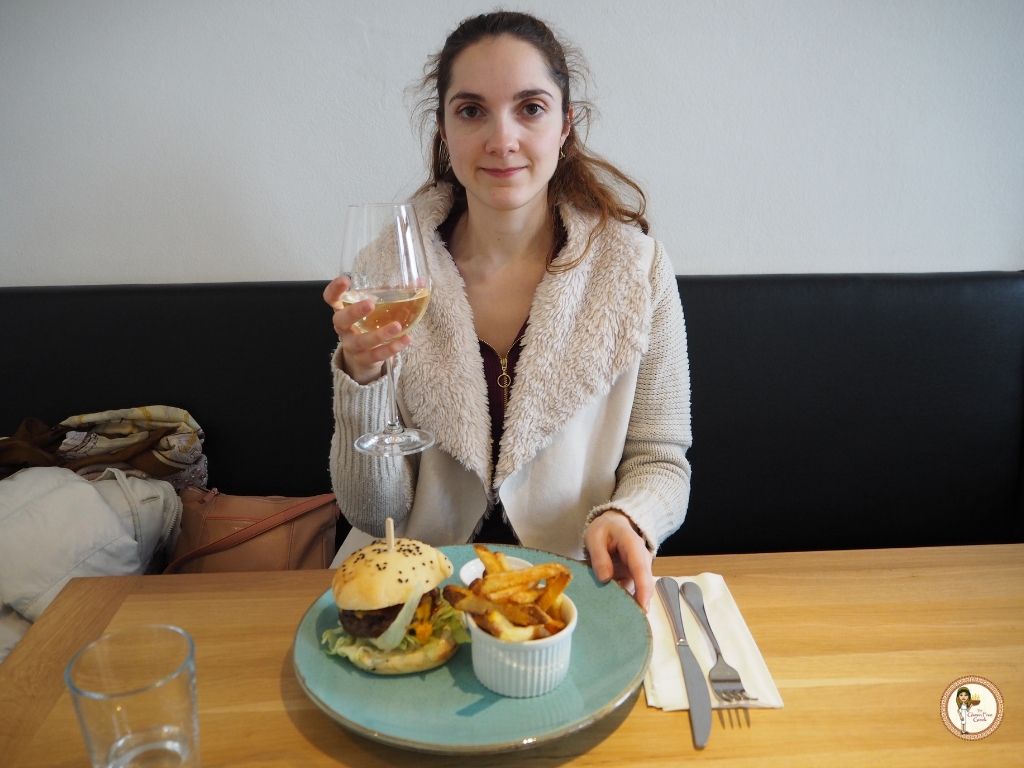 The restaurant Lavande was a little further out from our hotel, as it is located by the Palacky Bridge on the corner of Janackovo nabrezi and Lidicka street. I opted for a beef burger with a marmalade sauce and cheddar with extremely moreish baked chips and a cocktail sauce. The menu here includes dairy free options as well! For our meals and beverages, we paid 778.00 CZK which is 35.40 Euros or £30 which I thought was very good compared to London prices.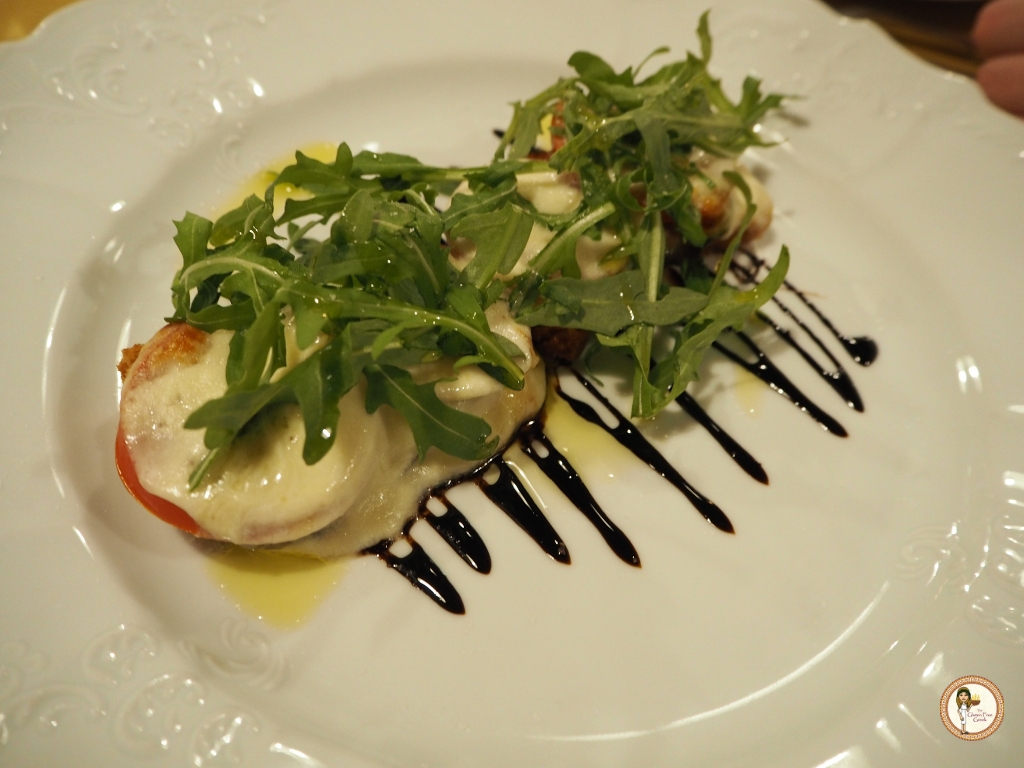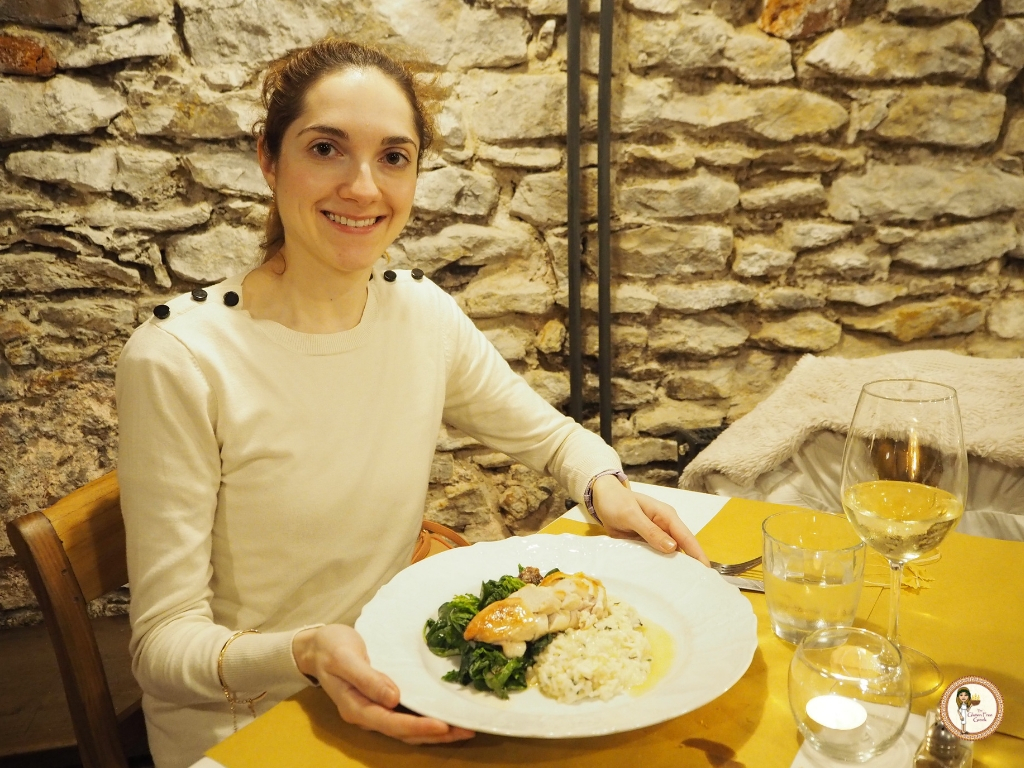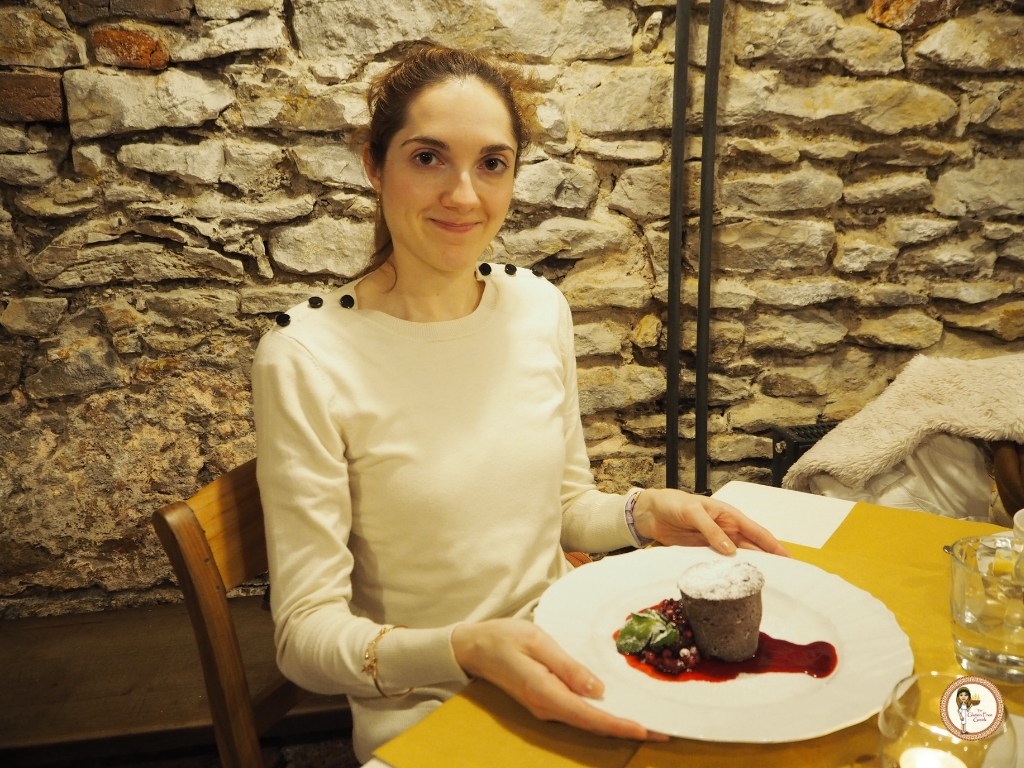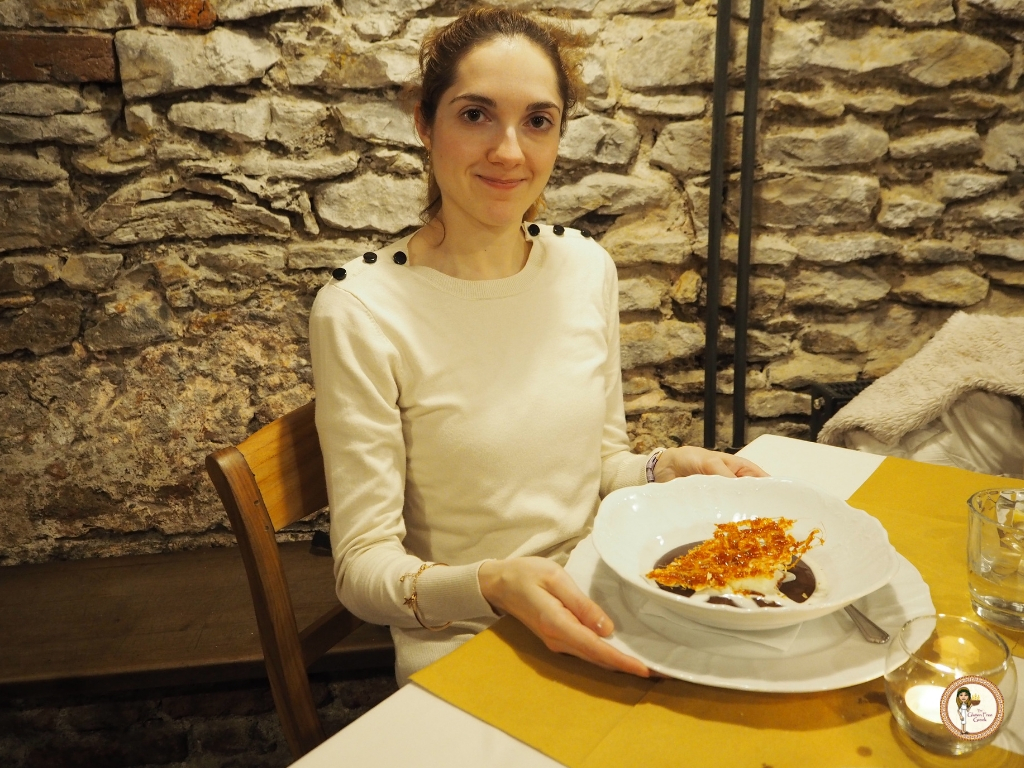 Alriso restaurant was the final and most expensive out of all the places we visited. The menu is entirely gluten free, as rice flour is used in all the cooking, and is a 4 minute walk from the Dominican hotel. The price of our Bruschetta starter, mains and drinks came to a total of 1620.00 CZK which is around £55. The food was nice, and I did enjoy the cosy atmosphere and elegant desserts, although I wasn't a huge fan of the risotto.
Things to do
There is so much to do in Prague, that 3 nights is not nearly enough time to explore everything! We spent most of our time in the old town, where we enjoyed a 360 degree view of Prague, and listened to the Astronomical clock chiming. We walked across Charles Bridge in the rain and rubbed the bronze plaque of St John. Tradition says that if you rub the bronze plaque (the one depicting St John being thrown off the bridge), you will one day return to Prague! We took some shots around Prague castle, rode the train and tram and even managed to squeeze in a visit to the sex machine museum. 😉 Getting around Prague by tram is probably the best way, although make sure you have change, as the older machines didn't seem to like our notes!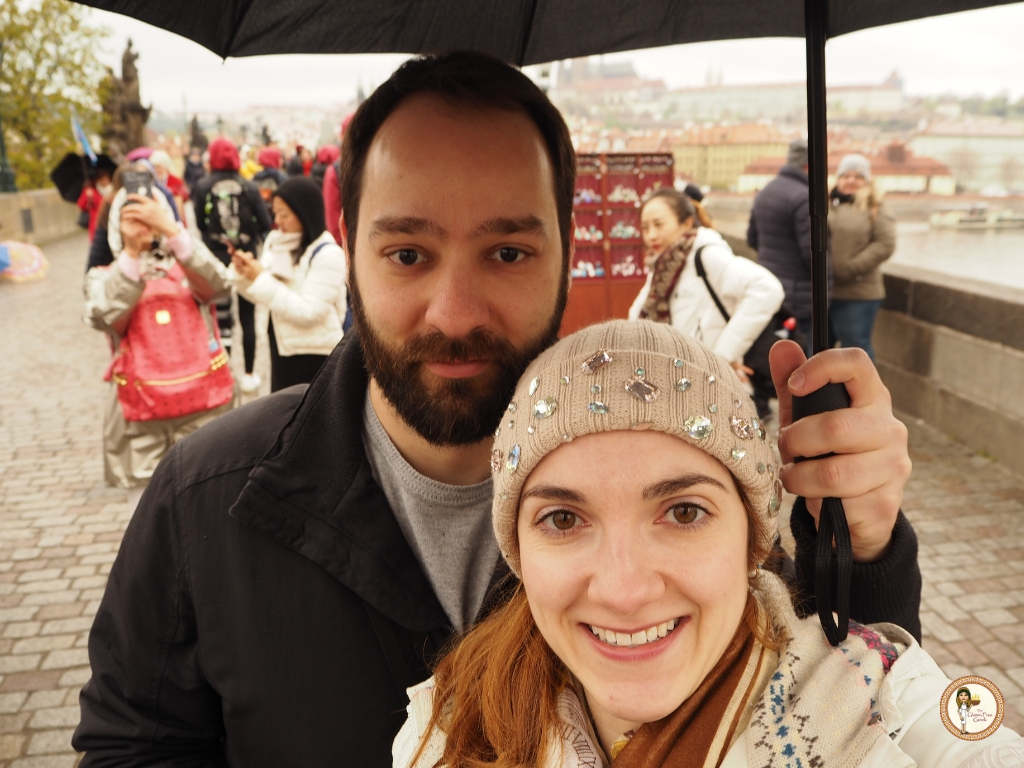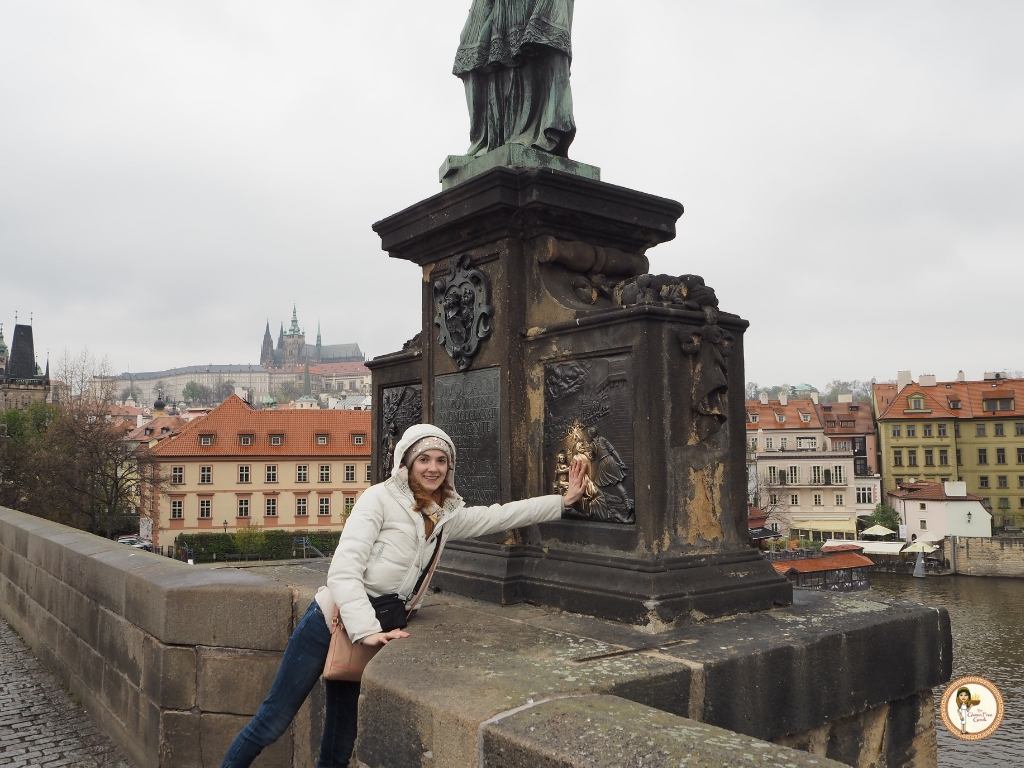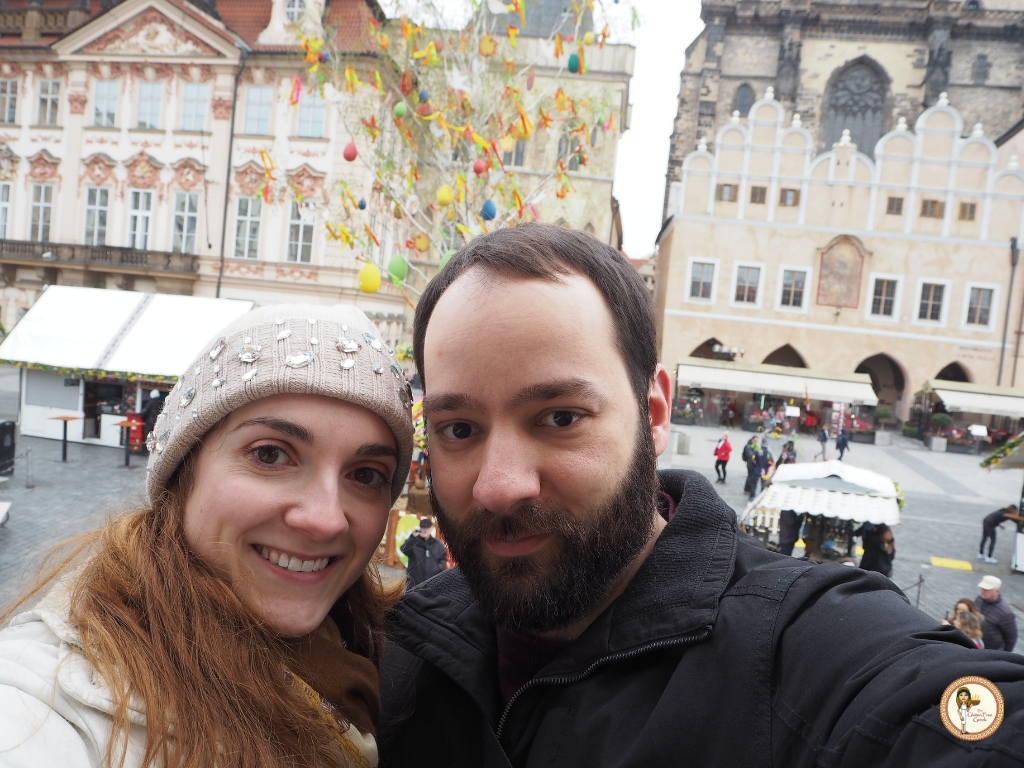 Useful Websites
I found lots of really helpful blogs and websites when I was researching Prague. Here are a few gluten free sites.
I then also found an extremely useful website called Justapack which is a website all about travel around the globe! The couple who own the website have travelled far and wide, and I found information on absolutely everything to do in Prague!
*Post contains affiliate links
♥
Don't forget to follow The Gluten Free Greek Pinterest Board