I have been wanting to make some chocolate and cream choux puffs for a while now but was a little apprehensive about how they would turn out as I have never made them before. I kept the ingredients really simple for this recipe, and would highly recommend using the Just Free self raising flour from Lidl. I have been using this for many of my cakes and sweet treats for a while now and I have to say it is one of my favourite flours to use. The Just Free range is good, and I use the plain flour too.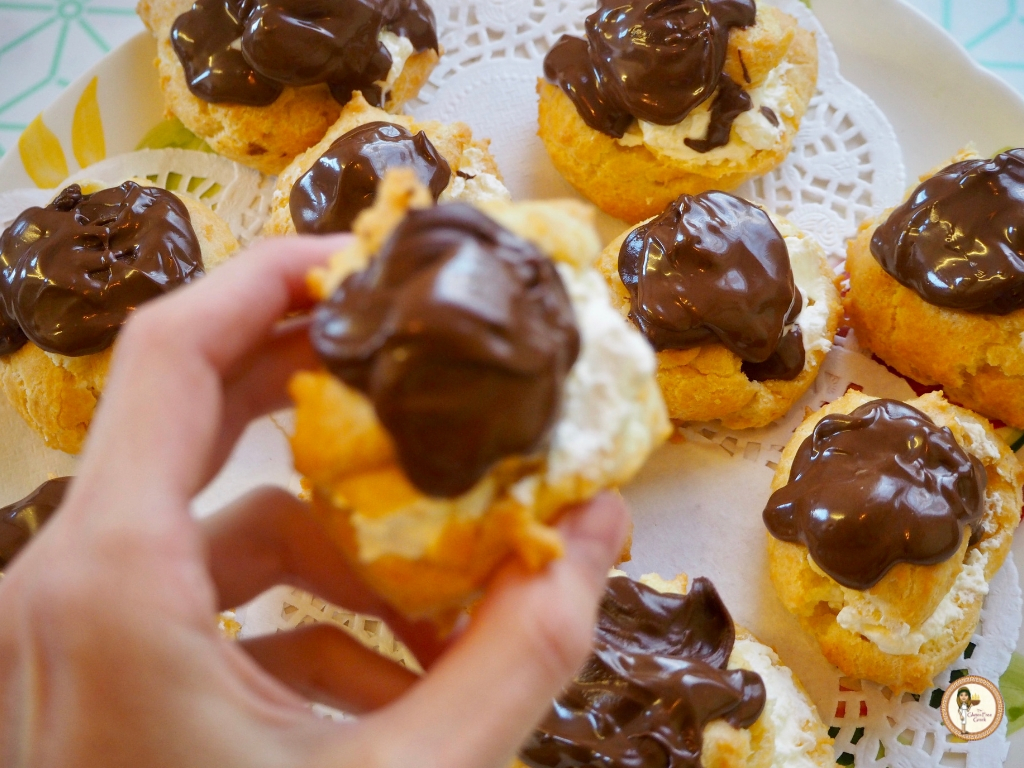 If you are looking for something more savoury, you may like my spinach tarts recipe or my cheese and spinach plait.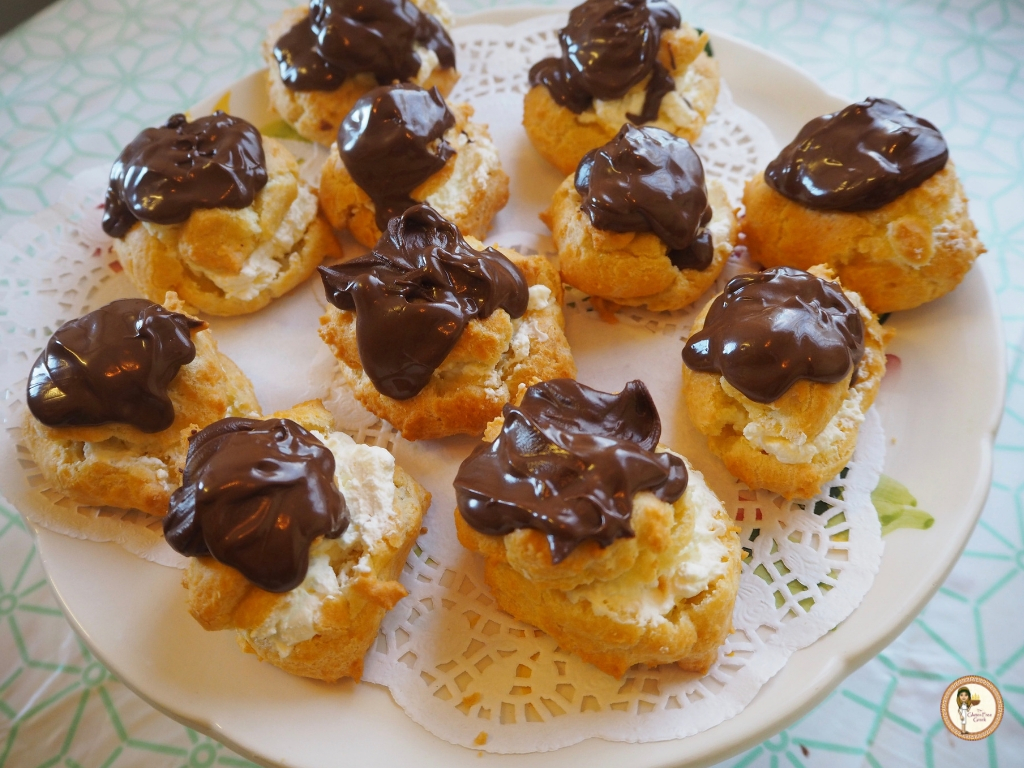 I was really pleased with the outcome of these chocolate and cream choux puffs. They were light and fluffy, perhaps not all of them were exactly the same size, but definitely very tasty. I will definitely make them again, maybe with white chocolate perhaps, or even some chocolate chips! I think I need to go to Paris now and try out some gluten free sweet treats from the patisserie! If you like baking, why not check out my cheesecake!
Chocolate and cream choux puffs
Deliciously spongey chocolate and cream choux puffs. Gluten Free
Ingredients
150

ml

cold water

1

tsp

caster sugar

1/4

tsp

baking powder

1/4

tsp

xantham gum

75

g

butter

75

g

gluten free self raising flour

Just Free range Lidl

2

medium

eggs

For the Filling

250

ml

double cream

1

tbsp

icing sugar

For the topping

120

g

plain or dark chocolate

10

g

soft butter or margarine
Instructions
Turn your oven to 200°C/ 400°F/ Gas Mark 6

Place a baking parchment on a large rectangular baking tray or two small rectangular trays

Sieve the flour into a bowl and add the xantham gum and baking powder and leave it to one side. 

Put the water, sugar and butter into a large saucepan. Place the pan over a medium heat to melt the butter.

As soon as the butter has melted, turn up the heat and bring the mixture to the bowl. Then turn off the heat.

Add in the flour in one go, and beat the mixture with a wooden spoon.

Keep beating until the mixture is fluffy like scrambled egg.

Break the eggs into a separate bowl and whisk and then gradually add the egg mixture to the pan, beating the mixture well each time you add some.

Put teaspoonfuls of mixture onto the baking tray, making sure there is enough space for the buns to puff up.

Bake for 20 minutes until they are golden brown. Make a slit in each one and leave to cool.

Whisk the cream with an electronic whisker until it is like whipped cream. Add in the icing sugar and whisk again.

Break the chocolate chunks, and place in a bowl with the margarine or butter and melt in a bowl over a saucepan of hot water.

Teaspoon the chocolate over the top of each puff. Leave the chocolate to harden.
DON'T FORGET TO PIN ON PINTEREST!
Follow The Gluten Free Greek Pinterest Board