I love finding gluten free gems around London, and last weekend was a chance to explore the gluten free gems of Shoreditch! I spend nearly all of my weekends in London, and love discovering new places to eat out. I usually document all my findings on Instagram, but thought it would be a nice idea to start writing some blogposts about what I get up to on my weekends, if there is anything interesting to write about that is!
I have been to Hoxton a number of times, and last Saturday, I tried out two gluten free places of interest. The first, Cocotte, which is a French restaurant in Hoxton square offering up delicious rotisserie chicken and chips. Then, I walked 5 minutes around the corner to the very trendy Bach café which seems to be most popular on Instagram! I now know why as their pancakes were amazingly tasty, and they are a great choice for brunching, especially for people with coeliac disease or other allergies.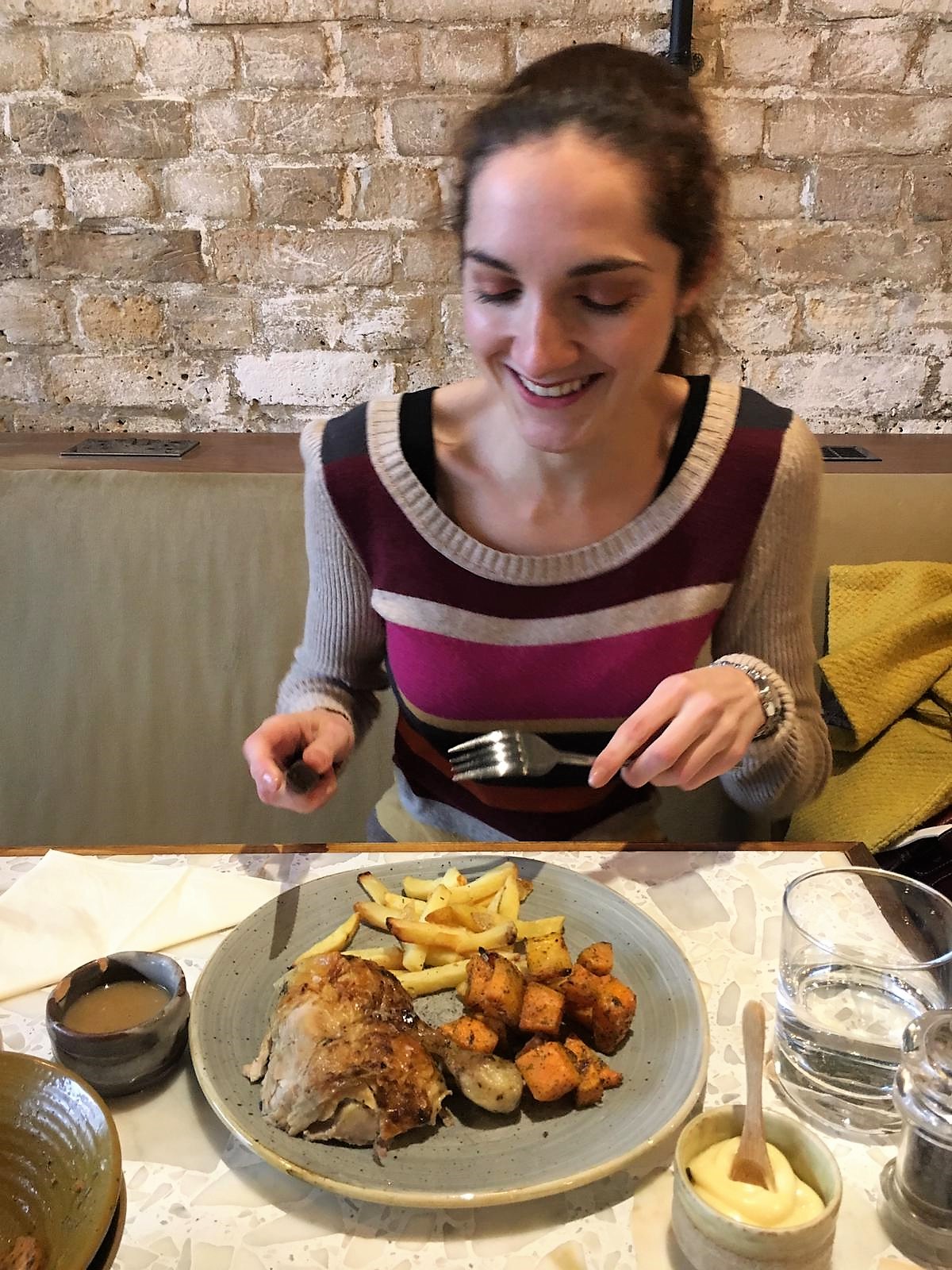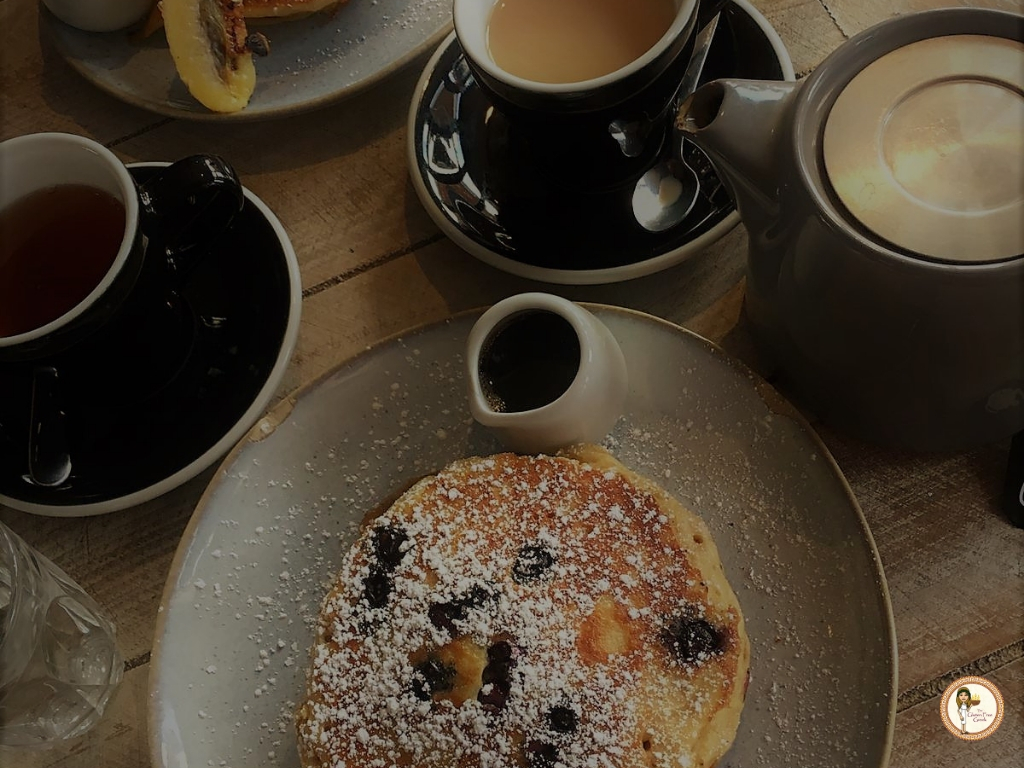 Sunday is always a stay in bed till 12 kind of day, then eating breakfast whilst watching a Netflix series 'The Disastrous life of Saiki K'. I never thought I would enjoy a Japanese anime series, but I am actually really enjoying it and there are a few catchy tunes in there too. Popping to Myddleton Road market is next on the agenda, which happens on the first and last Sunday of every month. Myddleton road is full of Greeks, so expect Greek bakeries, Greek coffee shops and Greek supermarkets which is where I buy some of my gluten free items from. I also caught my eye on a sausage roll and a tart from Christou Bakes. The very nice man threw in the custard tart for free, which was fabulous.
So a great weekend of munching. I am so full I am about to pop!
♥
Pssst! If you liked this post you may want to read my other blogpost about my other London foodie finds! Why not read my post about cote brasserie. 
Don't forget to PIN this! Follow The Gluten Free Greek Pinterest Board