The Nags head Pub and Restaurant in Brentwood is one of many great pubs in Essex. The Nags Head is a perfect venue for all seasons, and offers signature dishes such as spit-roasted chicken with lemon & garlic confit, slow cooked pork belly with seared scallops, salmon supreme served with thyme-roasted butternut squash, and a home-made British beef burger. For lighter bites, let the food transport you to the Mediterranean with a mezze platter! There are also a range of daily specials and a wonderful drinks list, so you will be sure to find something that tickles your fancy! I recently reviewed The George and Dragon Pub in Epping so was delighted to be asked to review The Nags Head.
Location
The Nags Head is based in the town of Brentwood, located just outside the town centre, on Brook street. If you know TOWIE, then you will pass a few of the famous hangouts en route. Upon arrival, on the most beautiful Sunday afternoon, we were greeted by the lovely staff before being shown to our table. The sun was out, and people were already gathering to make the most of the beer garden to enjoy some al fresco dining!
Interior
The Nags Head has recently been refurbished and boasts a stunning interior, whilst keeping a lot of its traditional features. This pub presents an airy, open plan dining experience, making it attractive and appealing for everyone!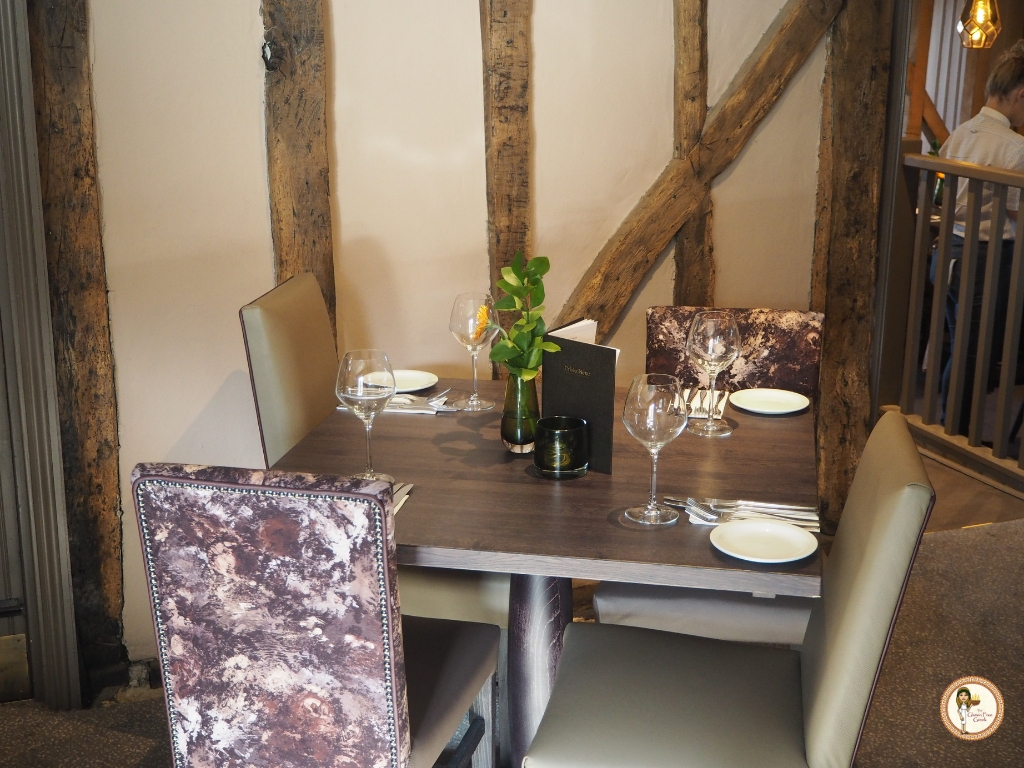 Food
The Nags Head serves up a variety of classic pub favourites and special signature dishes. We sampled dishes from the Sunday Menu and daily specials. The staff were very attentive and knowledgeable about my dietary needs and were very careful about cross contamination. Nothing was too much trouble for them.
Starter
I chose the chargrilled chicken skewers with roasted pepper, plum tomato and a refreshing cucumber and mint salad. This was delightfully succulent and juicy combined with the sweet tangy sauce! £6.95
Andreas chose the tender, melt in your mouth pan seared scallops from the Daily specials menu. These were served with lentils, bacon, capers accompanied by a heavenly drizzle of butternut squash puree. £11.95
Ciaran chose the velvety, rich duck, liver and port parfait with divine, complex gooseberry and prosecco flavours. £7.75
Uncompromising food at its best.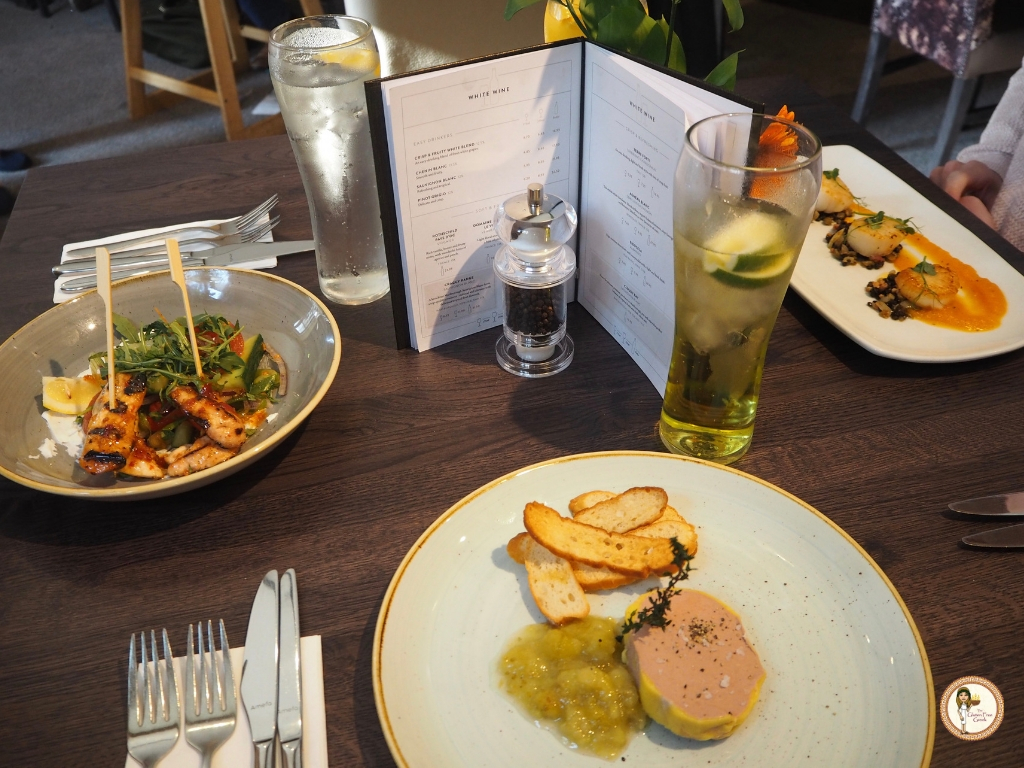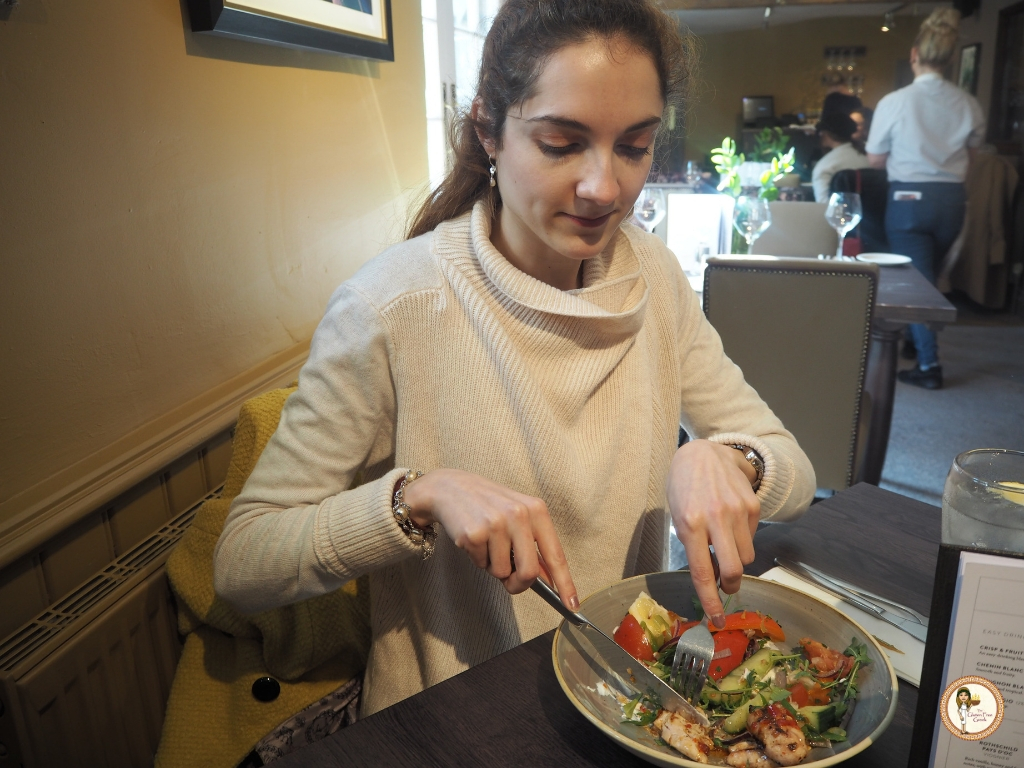 Main
We then swiftly moved on to our main course. The menu for mains is vast, even though the Sunday Roast menu for gluten free options was a little limiting, the staff were outstanding at making sure everything went smoothly. Even my cutlery was brought out first, before anyone else's. They really did exceed expectations on every level!
I chose the tender, spit roast chicken, with zesty lemon and garlic with roasted potatoes and jus. Absolutely scrumptious! £13.50
Andreas chose the traditional roast turkey breast, yorkshire pudding, roasted potatoes and seasonal vegetables. It was accompanied by a veal jus and cranberry sauce. This is a Sunday roast using fine ingredients! £13.95
Ciaran chose the Wagyu beef burger known for its fine meat texture and flavoursome taste, topped with halloumi, with a side of relish and sweet potato fries. A super burger of sorts! This was impressive. £16.95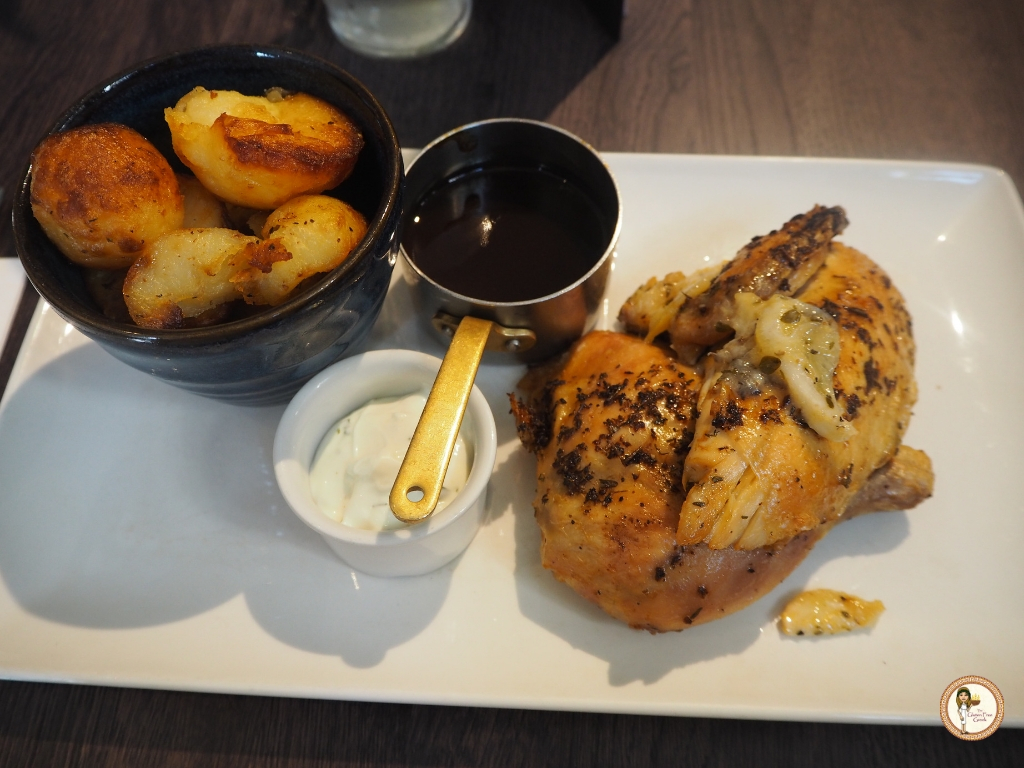 Dessert
And for the final part of our wonderful meal, of course something sweet!
Andreas opted for the valentines strawberry and cream melting heart, meant to be shared, but he had this all to himself! Accompanied by toasted marshmallows, seductive strawberries and a dreamy hot chocolate sauce! £7.95
I opted for my favourite dessert, the irresistible warm chocolate Belgian brownie with bourbon vanilla ice cream. Brownies like this are a way to my heart for sure! £6.75
Ciaran opted for a traditional British pudding, a classic apple and blackberry crumble served with a thick, creamy custard. £5.95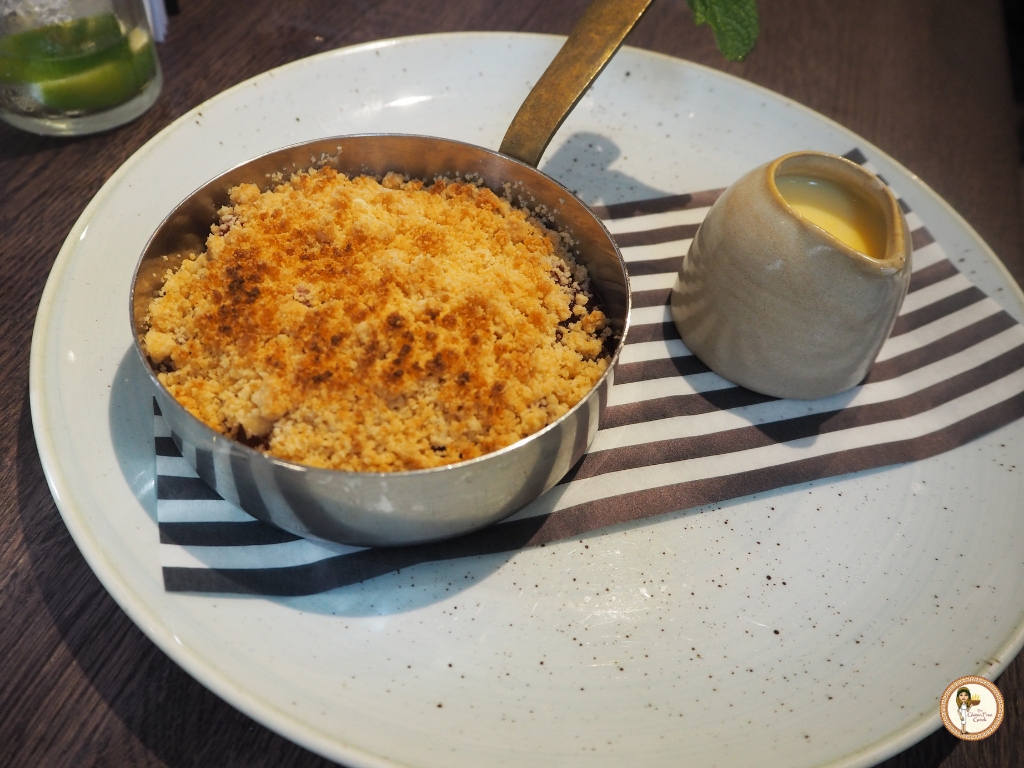 So a good time was had by all! As you can tell by my face! We were completely stuffed and had to have a brisk stroll after this! Many thanks to the wonderful, attentive staff at The Nags Head Pub!
Have a look at the newly refurbished Nags Head Pub website
*DISCLAIMER: I was kindly offered a three course complimentary meal in exchange for a review on my blog.
♥
Don't forget to Pin this! Follow The Gluten Free Greek's Pinterest Board