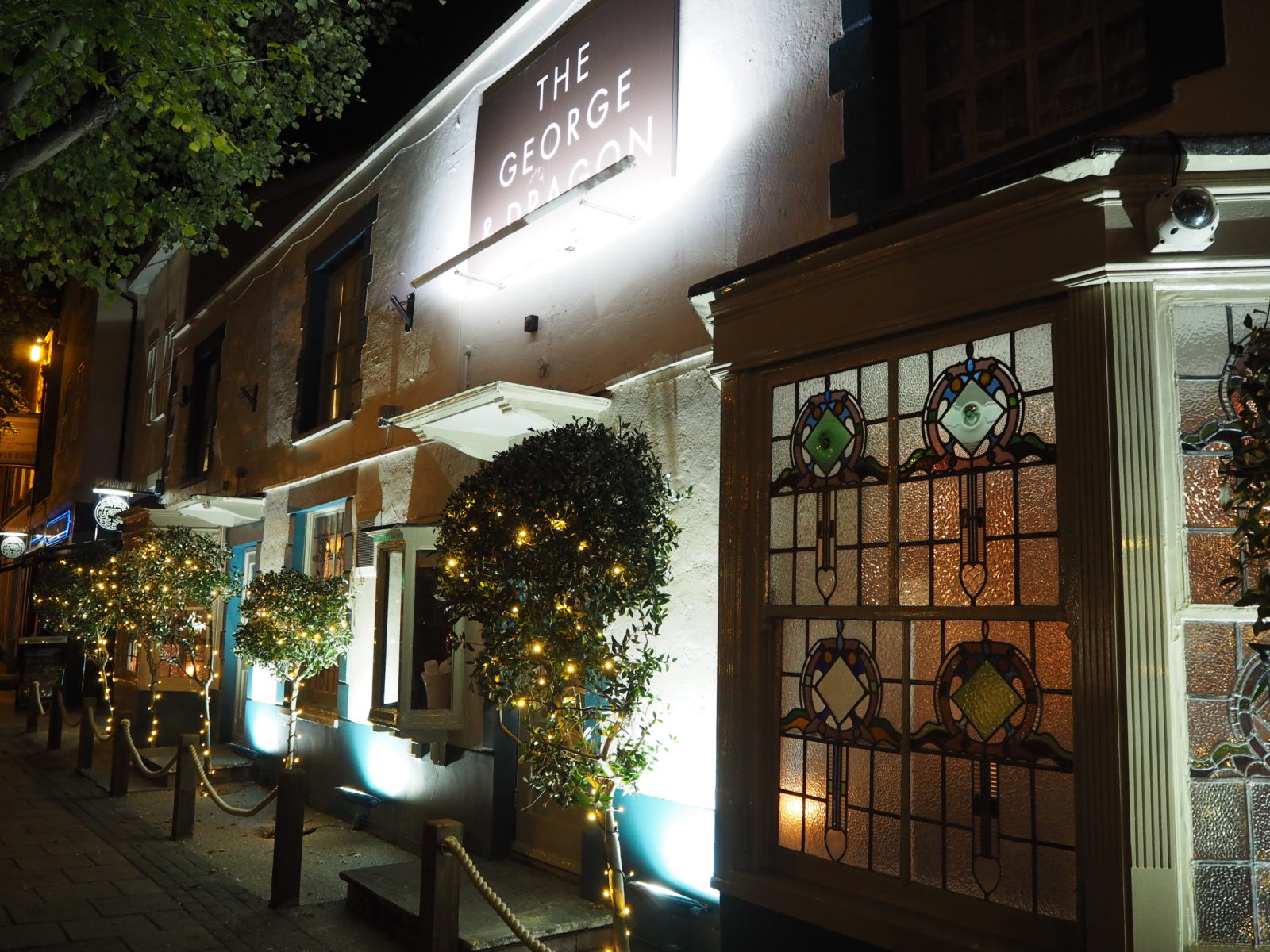 Looking for a newly refurbished pub in Epping to wine and dine in? Then look no further. The George and Dragon Pub in Epping offers a variety of menus, including vegan and gluten free options. Their new seasonal menu will cater for all. Whether you want to indulge in classic pub grub or if you fancy something lighter, this premium pub will cater for your needs. I was kindly offered a complimentary meal on Halloween night, and brought a guest, to enjoy their updated menu and boy were we in for a treat!
Location
The George and Dragon is based in the picturesque town of Epping. Located on the high street, it's ten minutes walk from the Epping station. There is car parking available too.
Food
I rarely go to pubs that don't cater for my gluten free needs, as I am always worried about cross contamination. The George and Dragon serves up a variety of classic pub favourites and tasty dishes. I was very impressed with the dinner menu, and there were plenty of vegan options as well as gluten free for all the gluten free folk! We were offered some colourful canapés and ordered a sauvignon blanc wine before heading over to the dining area to tuck into our three course meal!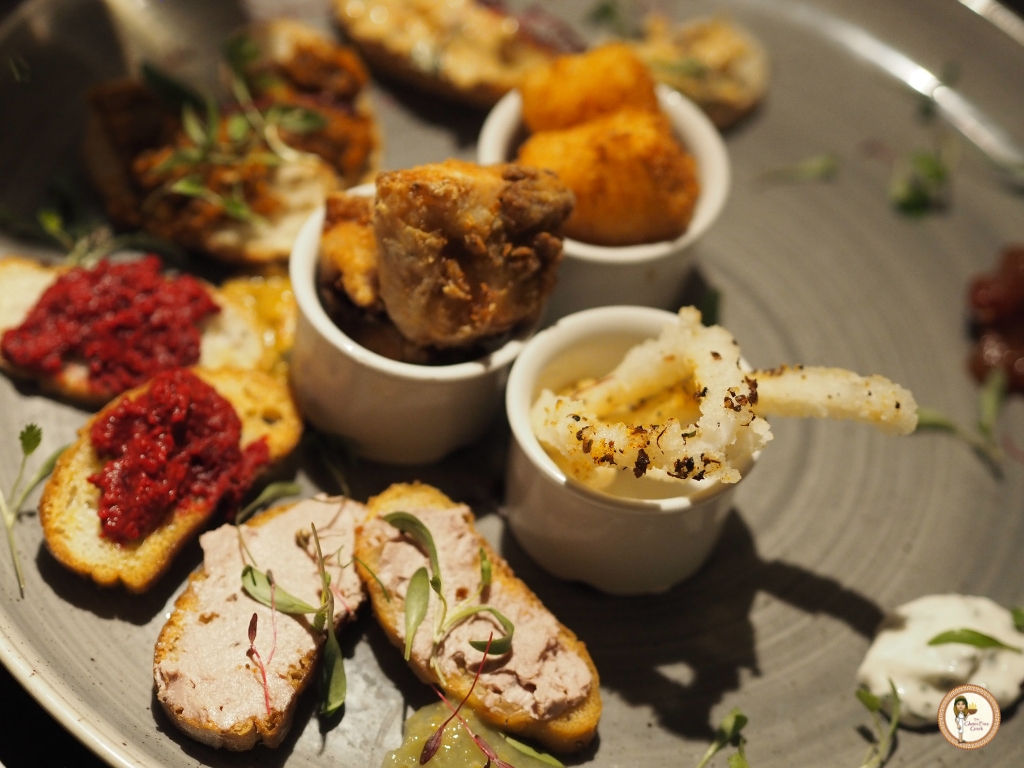 Drink
I enjoyed a fruity concoction named the Victoria's secret mocktail, a blend of passionfruit and fizz 😉 whilst Thanos indulged in a trendy looking Hiver Honey beer. The drinks menu offers gluten free beer Peroni Nastro Azzuro as well as a plethora of low alcohol options and alcohol free drinks.
Starter
I chose the soup of the day a delicious tomato soup with rustic gluten free bread. £5.25
Thanos chose the thyme roasted portobello mushroom with rustic bread £6.95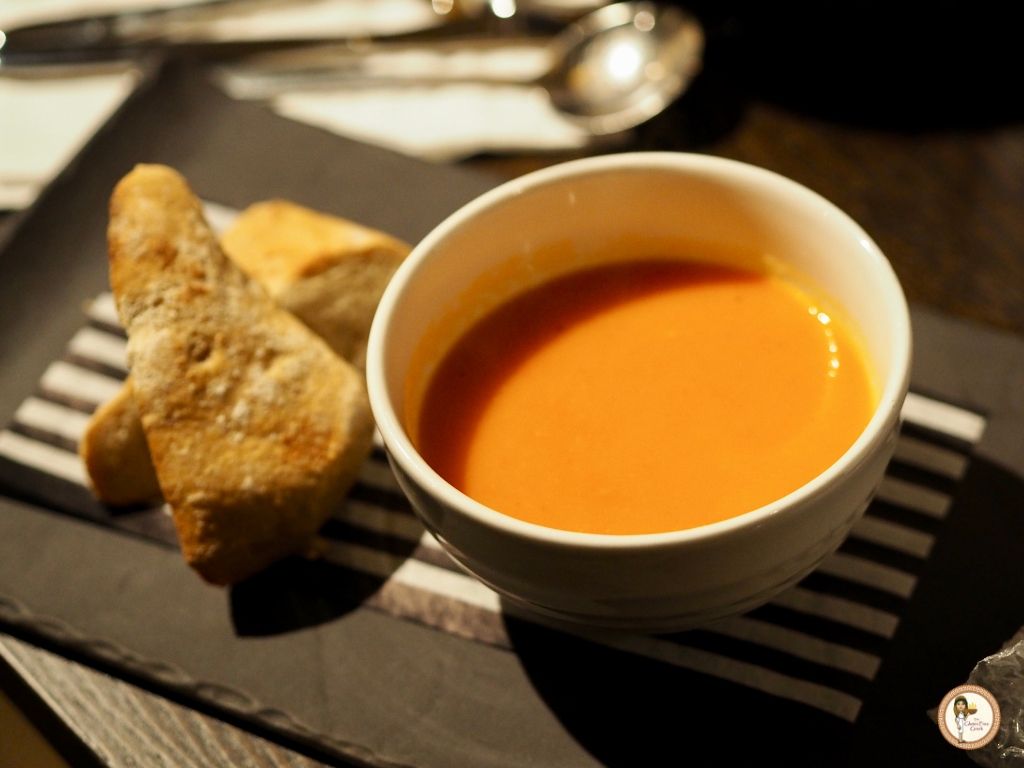 Main
I enjoyed the roasted pork belly which was every bit as delicious as it sounds, without the scallops. Complete with potato dauphinoise, butternut squash purée, green beans, toasted almonds, crackling and red wine jus. £14.95
Thanos chose the spit roasted chicken with lemon & garlic confit, aioli and then had a choice between the kale & cauliflower couscous salad with pineapple, lemongrass & ginger dressing or fries with jus. Thanos opted for the fries with jus. £13.50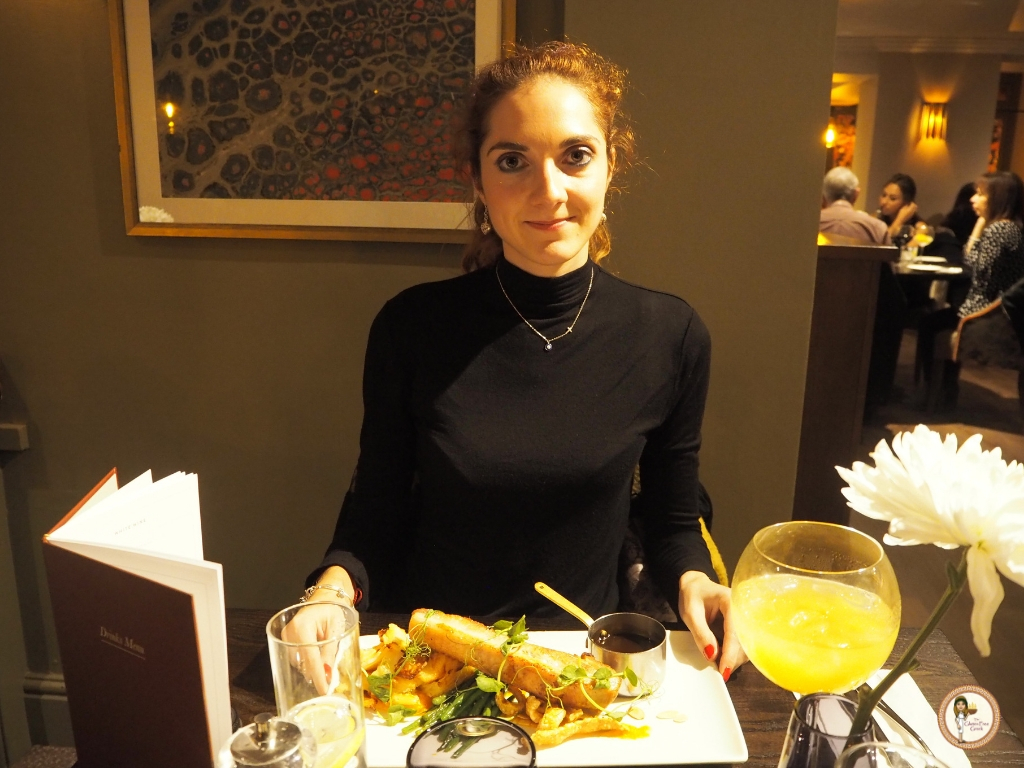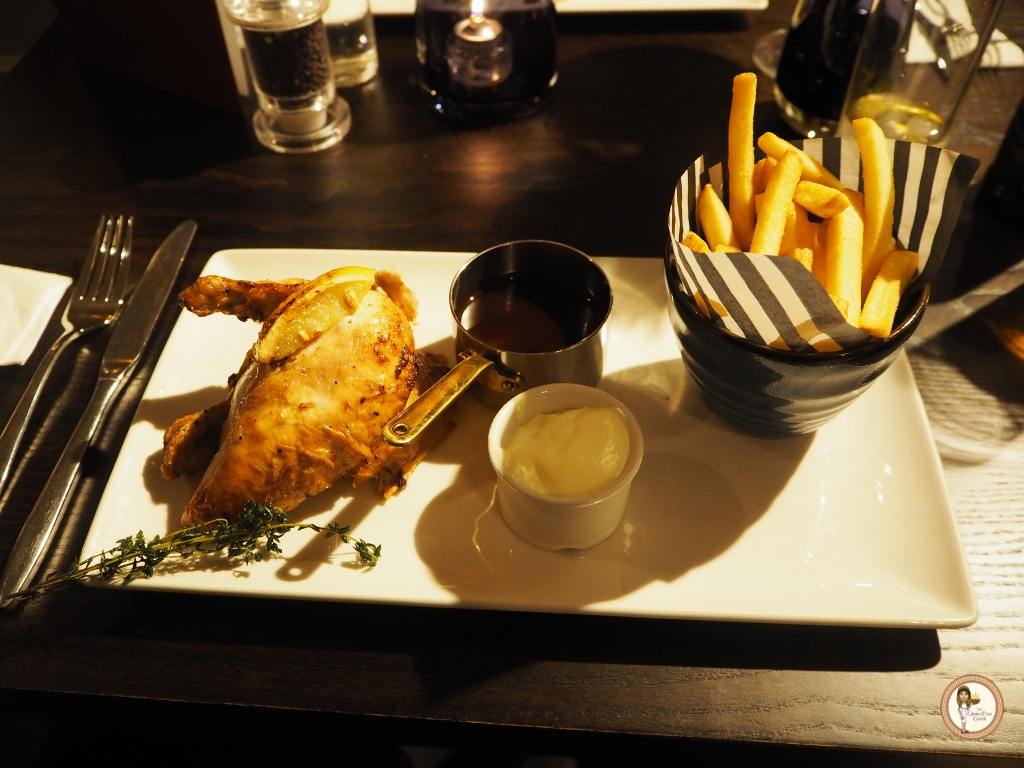 Dessert
As a big chocolate brownie fan, especially when it is warmed up, I opted for the warm Belgian chocolate brownie with bourbon vanilla ice cream. £6.75
Thanos chose the mango, berry and coconut meringue mess with crushed meringue, with mango, strawberries & passion fruit coulis, folded in a coconut sauce. It wasn't the most pleasing to the eye, but he enjoyed it all the same! £7.25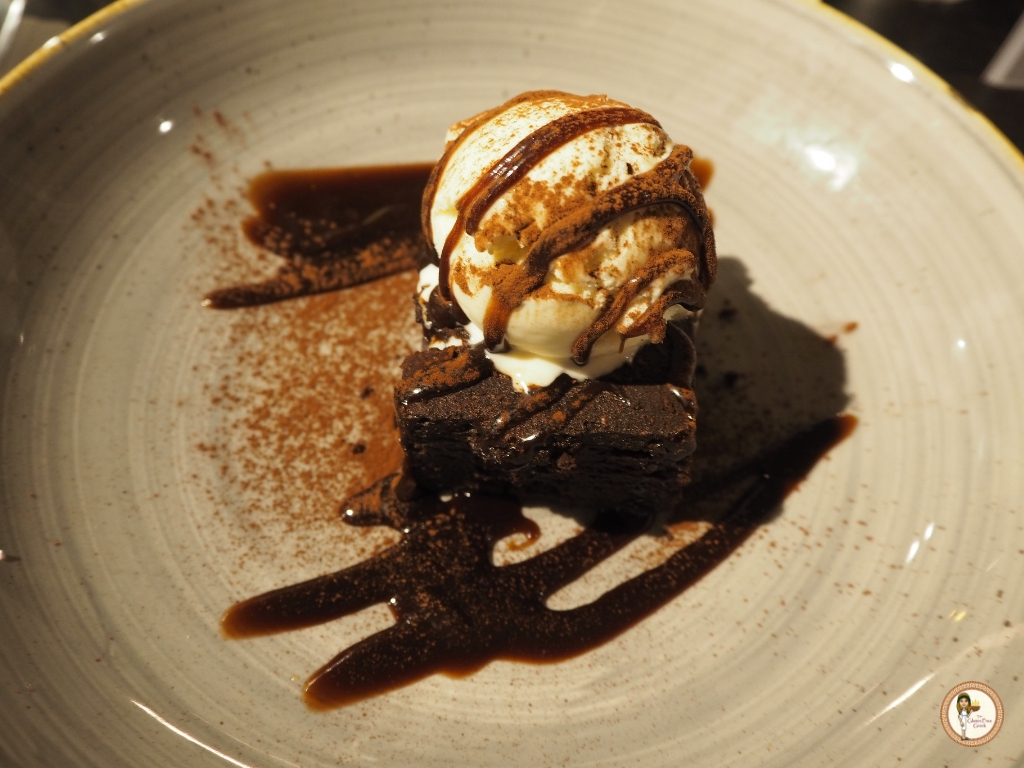 Atmosphere
This is definitely a pub that is of high calibre. Mixing traditional with contemporary, I liked that it was airy and light, and the fresh look is definitely appealing, especially to the young uns (cough cough). We visited on a weekday, on a press night, so it will be a busy place. The staff were fabulous at catering for my needs, and the food was spot on and wonderfully presented. Such gorgeous decor too. I will definitely be visiting again.
The George and Dragon re-opens on the 3rd November 2018! To check out their fabulous new refurbishment and menu take a peek at their website.
*Disclaimer: A complimentary meal was offered in exchange for a review on my blog. All pictures and words are my own.