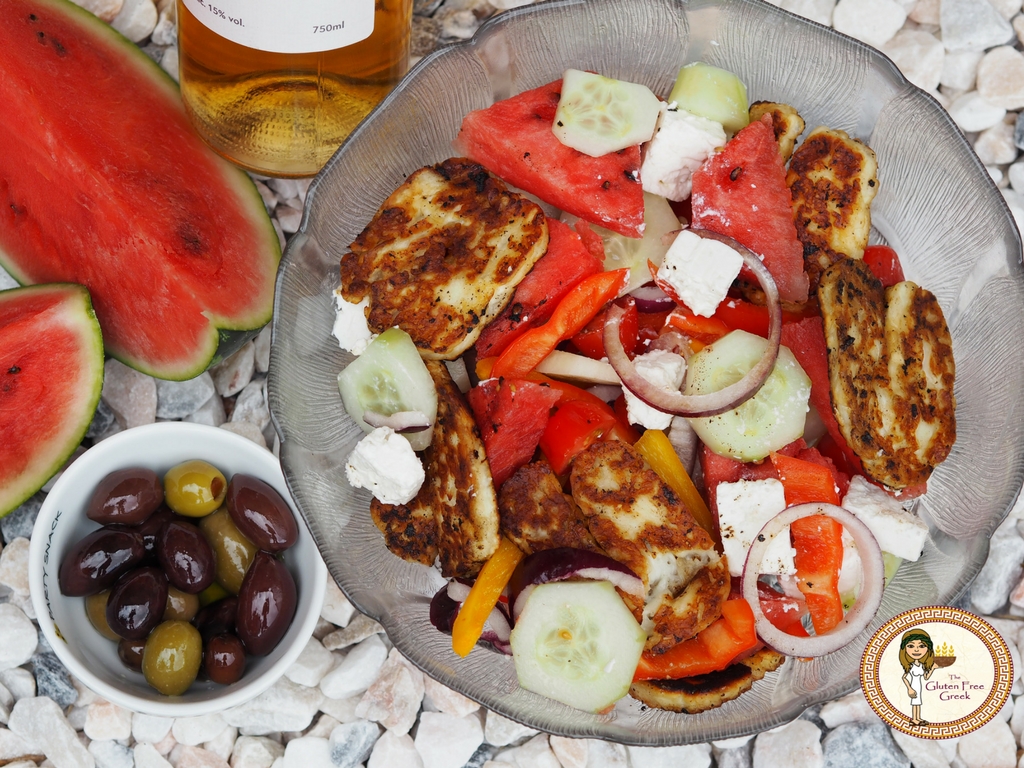 The weather is hotting up and I just really want to stuff my face with some delicious mouthwatering watermelon and halloumi salad! Watermelon or Καρπούζι in Greek is one of my favourite fruits. It brings back so many memories of those long sunkissed holidays in Greece when our Yiayia would go to the shop and bring back the biggest, juiciest Καρπούζι she could find! This watermelon and halloumi salad is perfect on its own, or to accompany another dish.
You will need:
1 watermelon sliced
1 packet of Halloumi
Sliced peppers
Sliced cucumber
Chopped onion
Feta cheese
chopped tomatoes
drizzle of olive oil and oregano
black or green olives (preferably without stones)
What to do
Chop everything and add to a large salad bowl. Fry the halloumi in a non stick pan without oil until crispy golden brown. Add the fried halloumi to the salad. If you wish, drizzle some olive oil and oregano over the salad.
καλή όρεξη!
♥
Have you pinned this? Check out my pinterest!