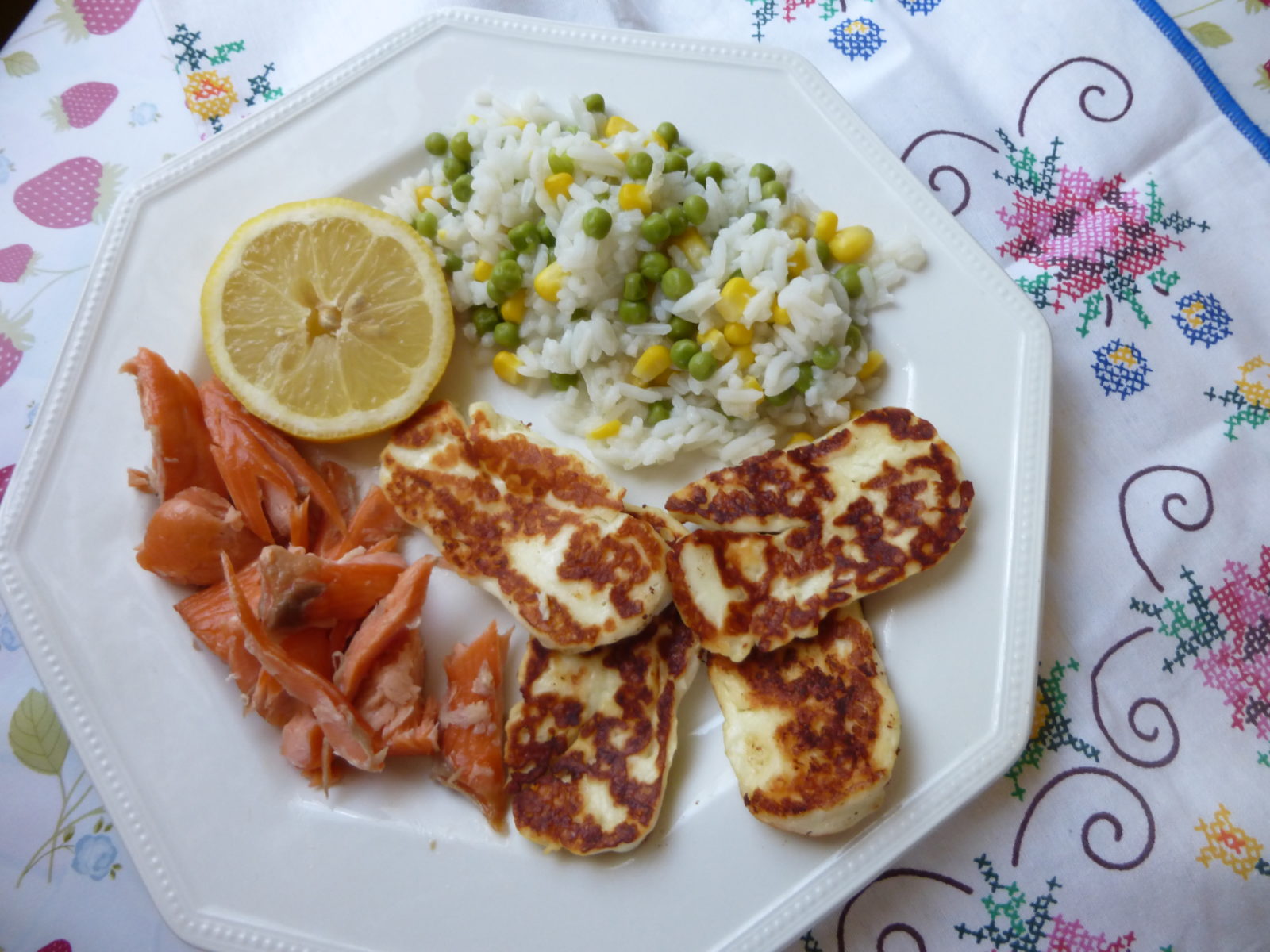 A quick 15 minute meal for those busy people out there! Honey roast Salmon, rice and halloumi cheese.
You will need:
Honey roast salmon flakes (available in all supermarkets)
lemon (optional)
Basmati rice or if you want you can buy gluten free packet rice to bung in the microwave
peas (optional)
sweetcorn
halloumi cheese (available in all supermarkets)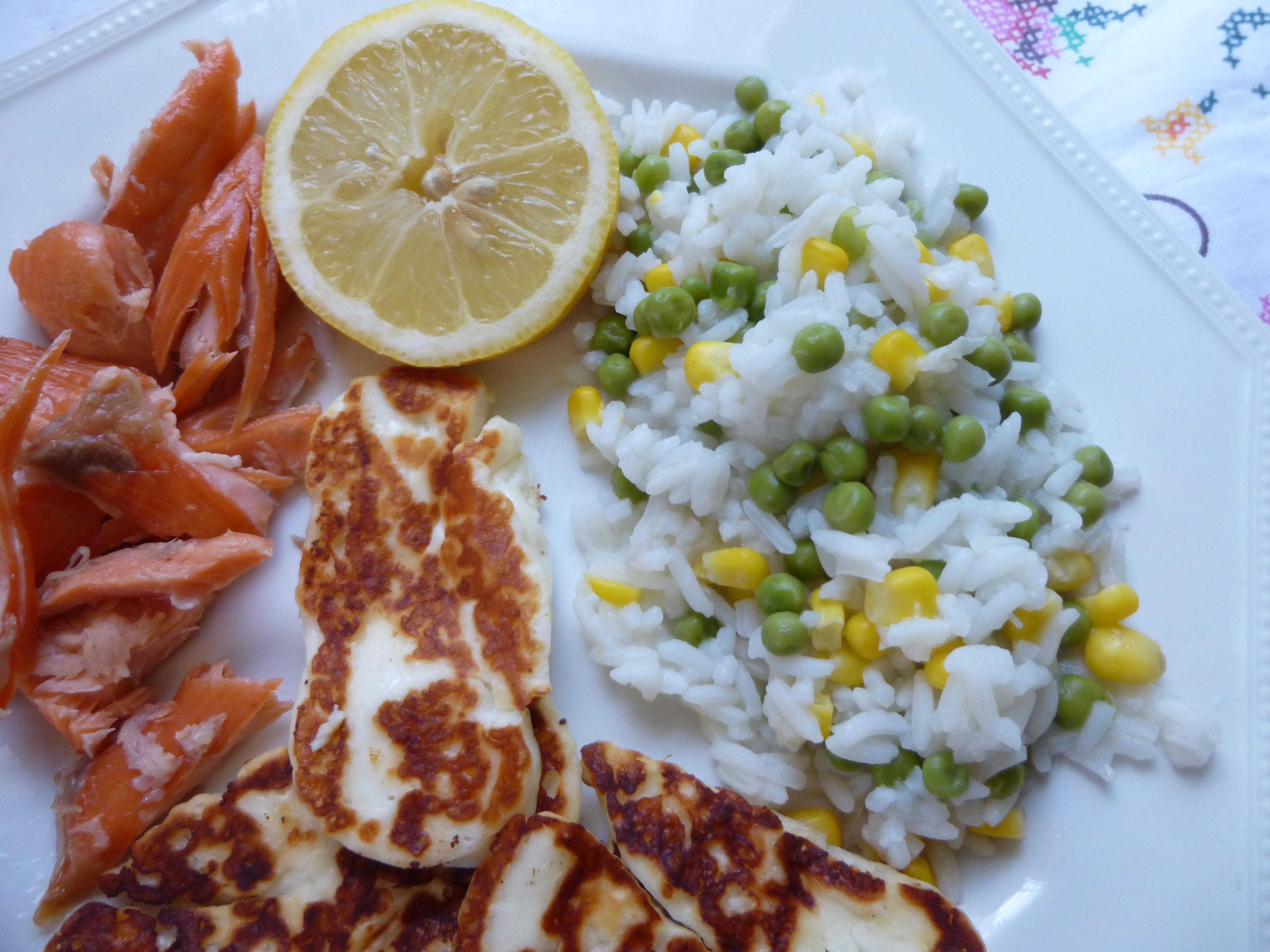 1. In a medium sized saucepan, bring water to the boil. Add a pinch of salt.
2. On low heat, add in the rice, peas and sweetcorn until rice is cooked and water is absorbed. If you want to add more flavour to the rice, you could fry the rice and add cheese or a sauce.
3. Slice the halloumi into chunks and fry on both sides until golden. (You do not need to add any oil)
4. Plate up your salmon, your rice and your haloumi.
Enjoy with a greek salad, or steamed vegetables.
♥