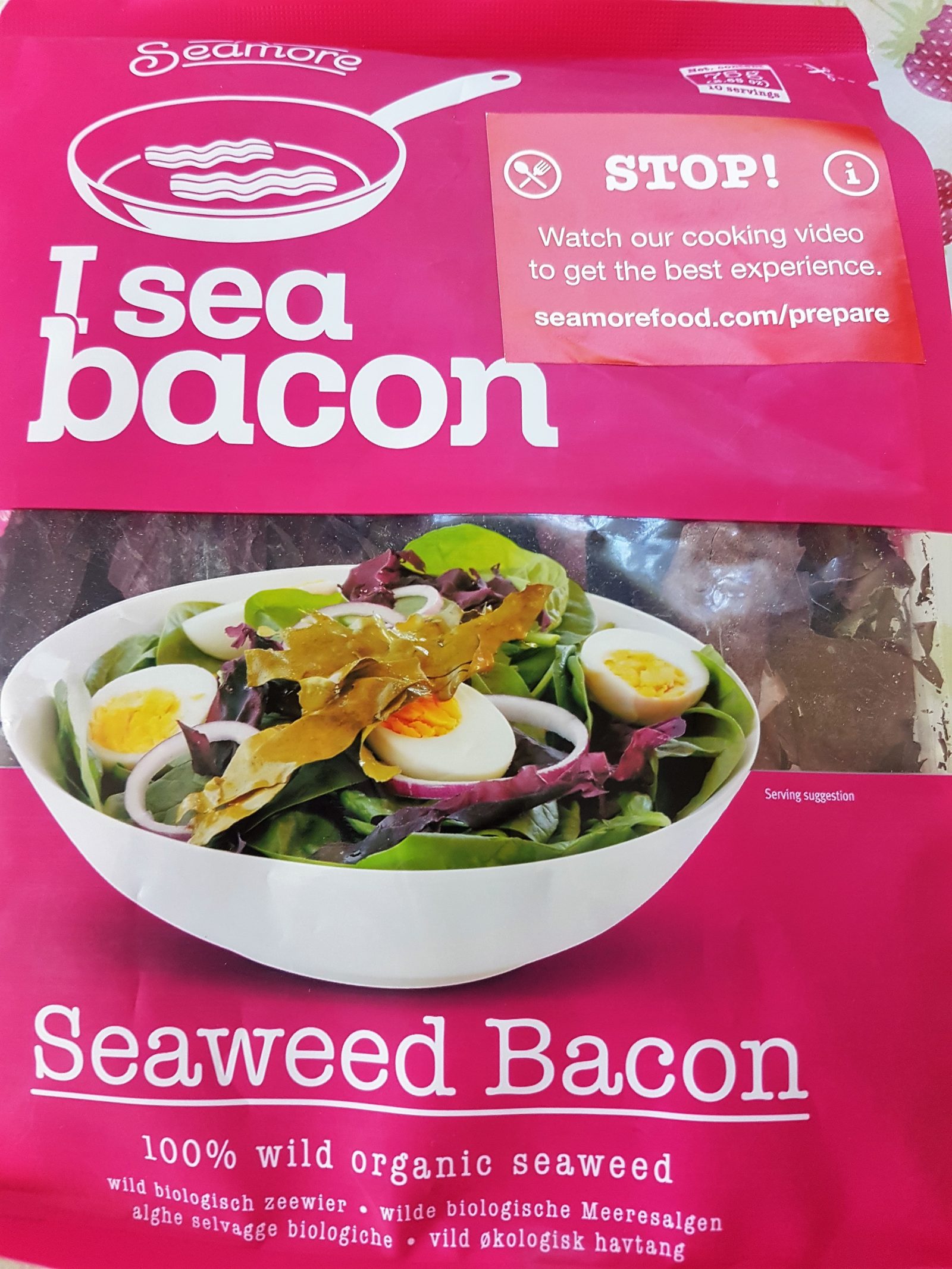 You may be reading this title thinking what the heck? Seaweed bacon? Yes that's right, seaweed in the form of crunchy leaves that fry like bacon. Seamore is a company specialising in yes you guessed it seaweed! Currently they stock 'I sea pasta' and 'I sea bacon'. This week I decided to try out this seaweed 'bacon' that is 100% wild organic seaweed and reap the health benefits!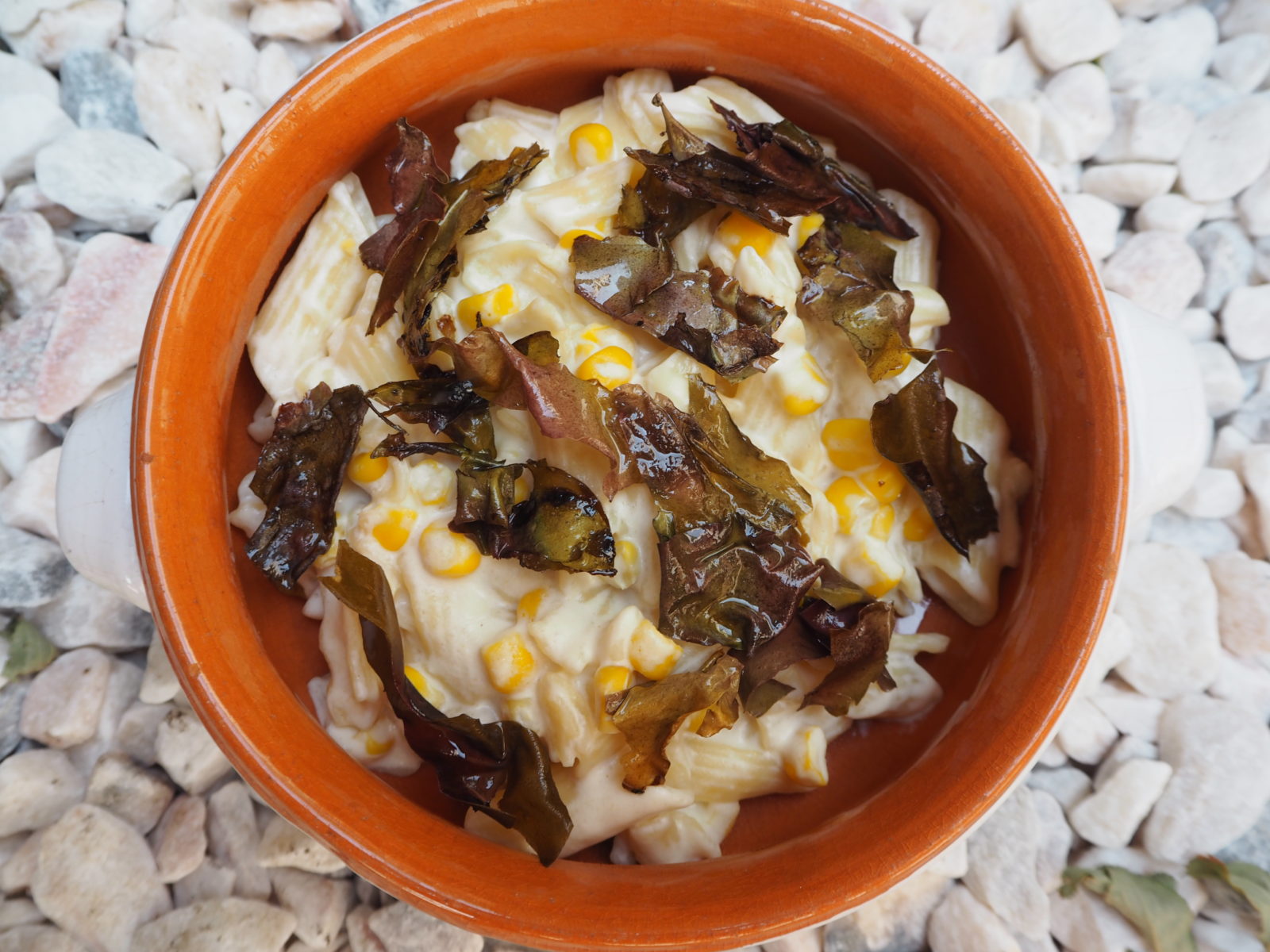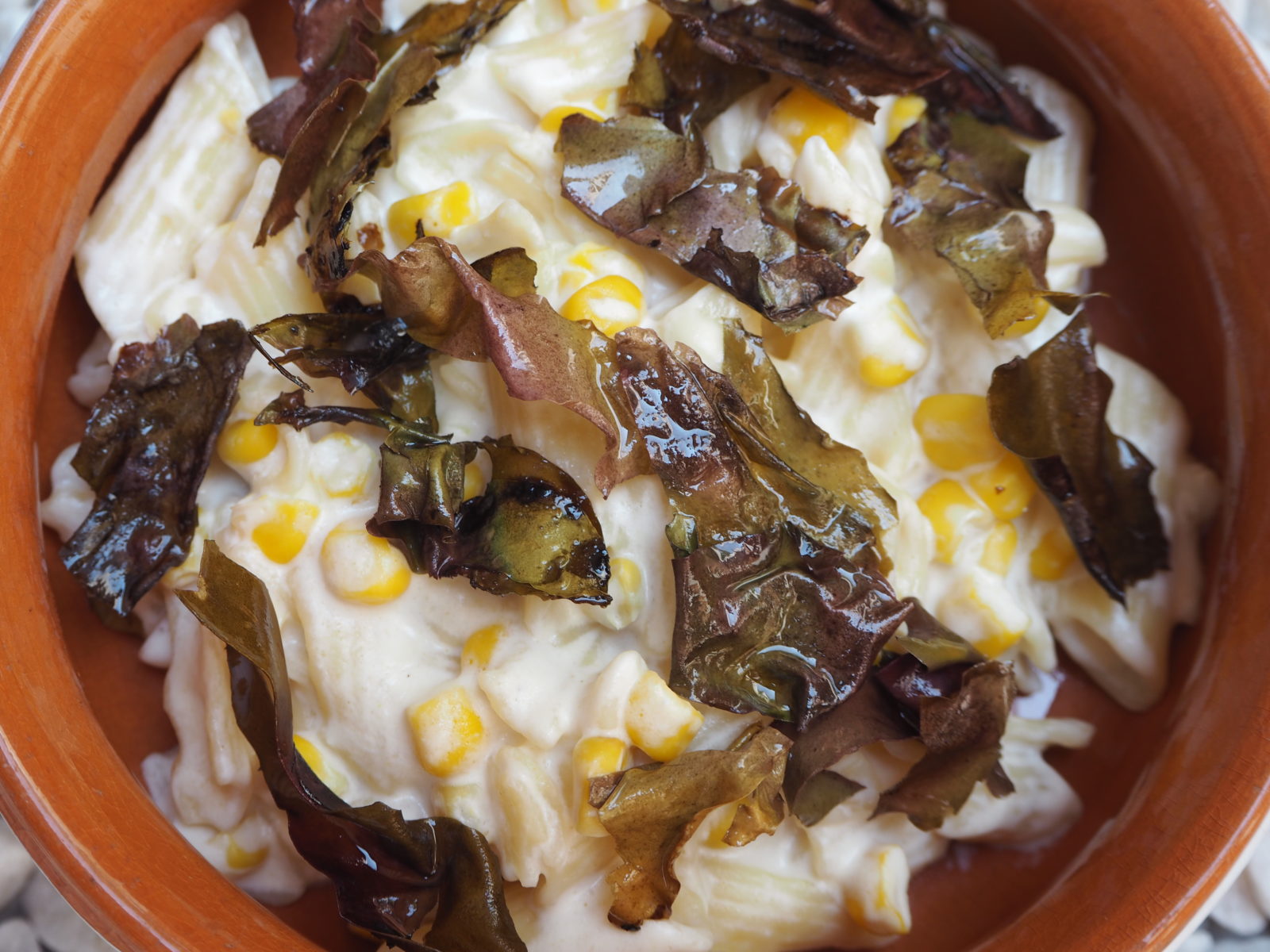 Seaweed has so many benefits. It is good for your gut and your immune system, is low in calories, is great for your heart and keeps your mind and body in good working order! You can add seaweed to anything! You could have seaweed bacon with a crispy salad, in a burger, or a pasta dish!
The seaweed bacon is easy to prepare. Simply add oil to a pan, making sure it is medium hot, then place the crunchy leaves in the pan for 30-40 seconds each side. You will see that the crispy brown seaweed turns a luscious shiny green.
I mixed my seaweed with gluten free pasta, single cream, sweetcorn and cheese and it added a little salty flavour to the dish. Be careful not to cook the seaweed for any longer as it will not only taste burnt but will also taste very fishy.
I have to say, I actually quite enjoyed the seaweed with my pasta and I automatically felt vitalised and bright eyed! I would definitely like to try the seaweed pasta in the future!
You can check out seamoreiseabacon for more information about their products!
*This seaweed bacon was kindly given to me to review on my blog. All thoughts and pictures are my own.
♥