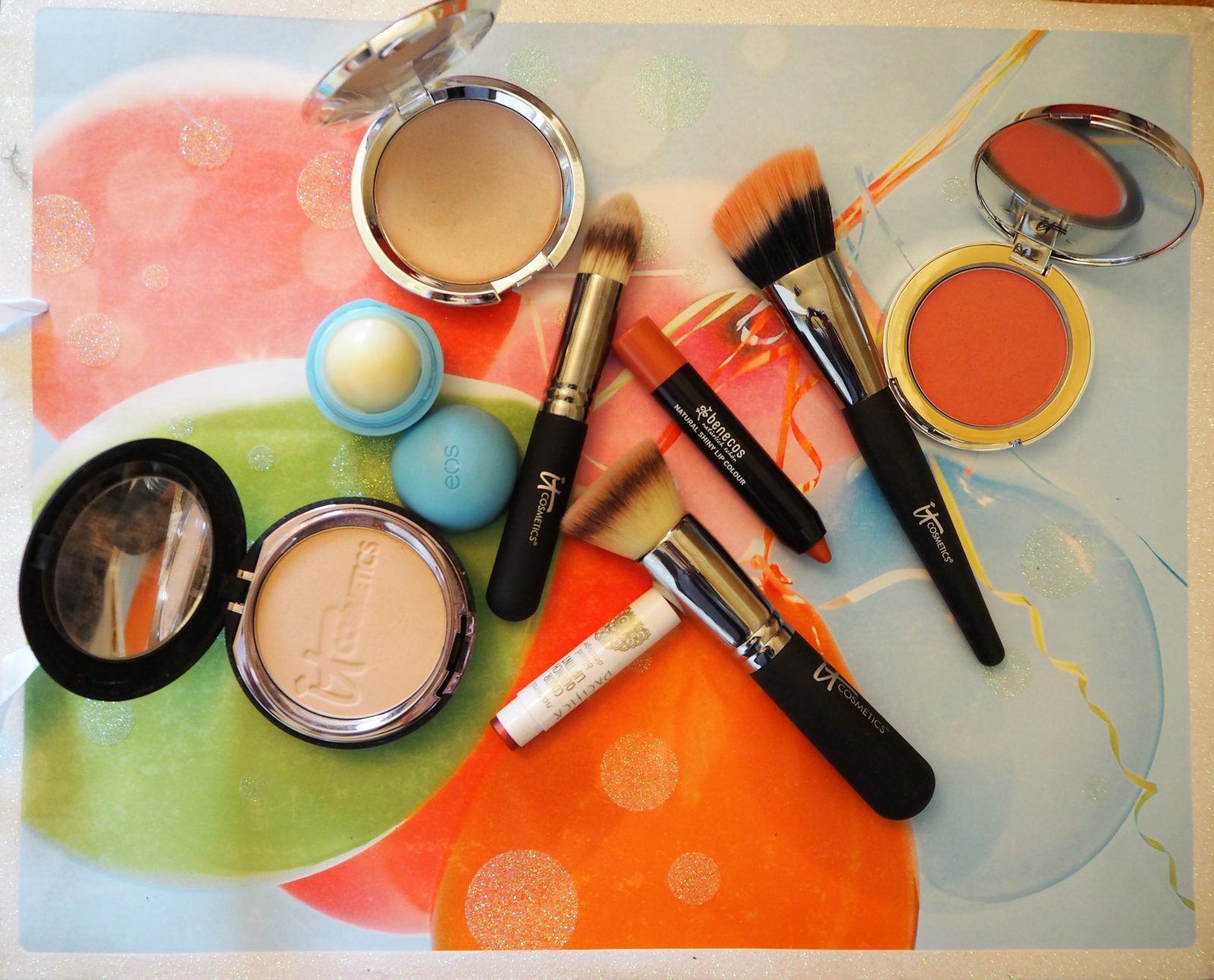 I recently went on a very big gluten free beauty shopping spree, splashing my cash on some gluten free makeup! I decided to do some online shopping at Lucy Rose, which sells various organic, vegan, cruelty free and gluten free products. I then looked at QVC which has been a firm favourite of mine for many years. I have had very dry lips recently, and was on the hunt for lip balms and lipsticks that were gluten free. I came across three products that I tried and really liked! I then discovered some IT cosmetics on QVC and the shopping basket got larger and larger! So here they are!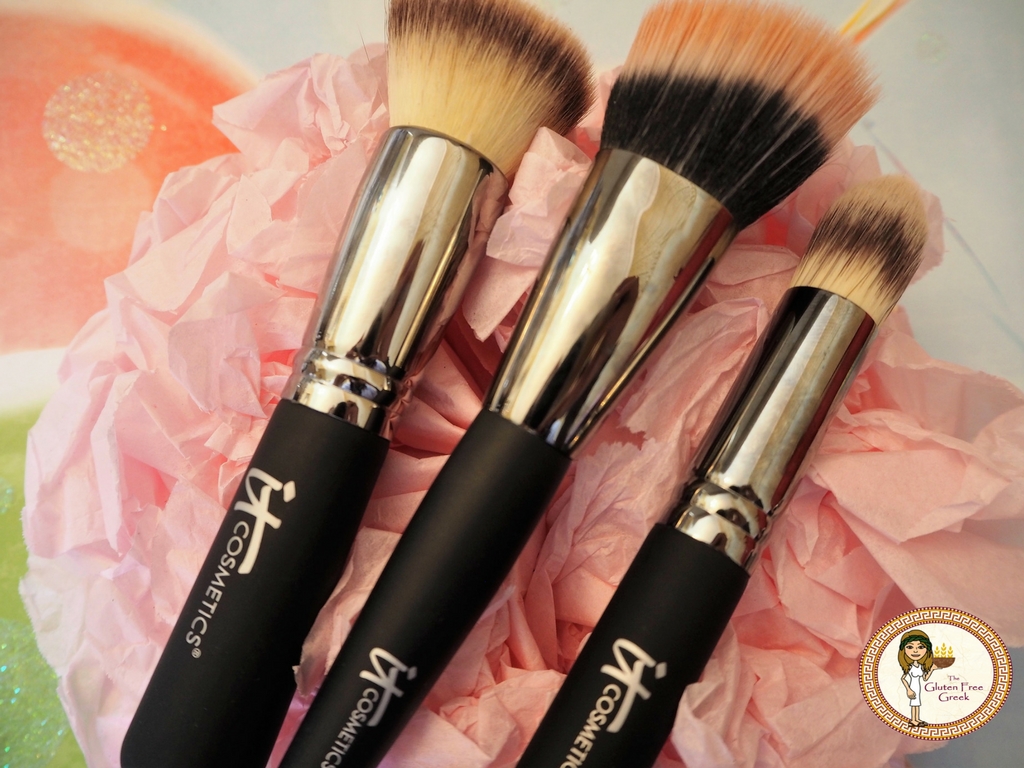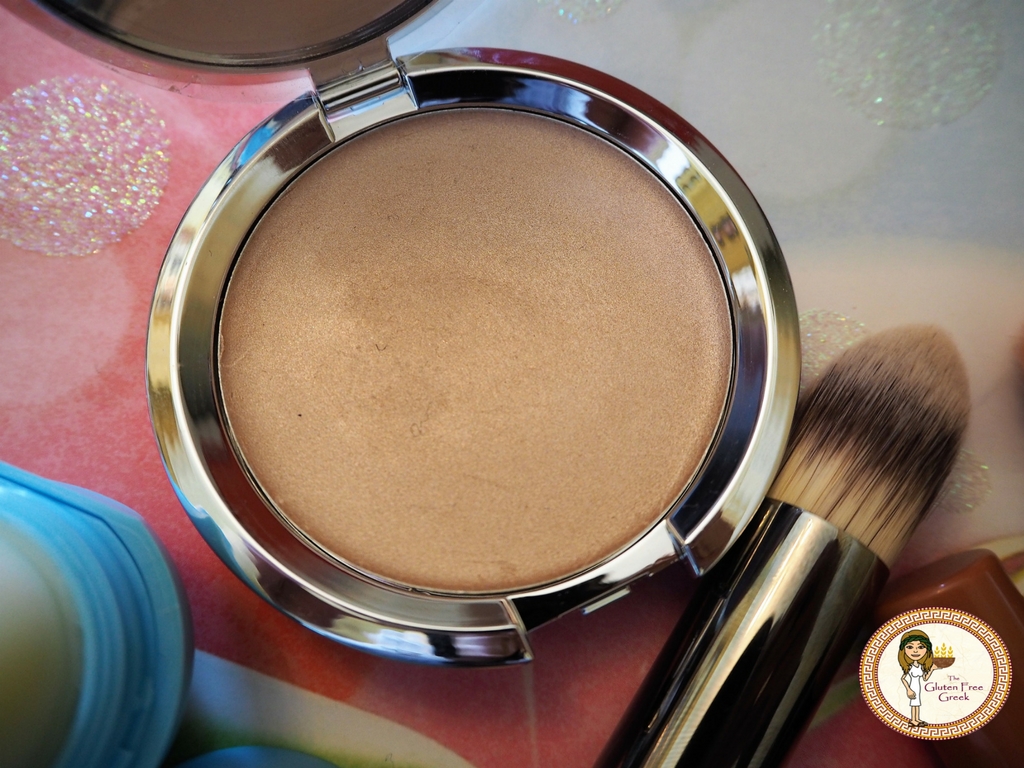 Pacifia Tuscan Blood Orange Set with Colour Quench Lip Tint £18.00
Benecos Shiny Lip Colour Colour: Rusty Rose £6.75
Eos Blueberry Acai Lip Balm 7g. £3.99
IT cosmetics Crème Blush with angled crème brush-Naturally Pretty £25.56
IT cosmetics Hello Light Crème Illuminator with Brush £29.00
IT cosmetics Celebration Foundation Medium with Flat Top Brush £35.50
*Please note that prices and availability on these items may change!
So onto the verdict!
Eos Blueberry Acai Lip Balm
This smells like a blueberry muffin and just gives a natural sheen to the lips. I like the little egg shape that it comes in and this will make it easier to find in my handbag! Also this should last me a fairly long time.
Benecos Natural Shiny Lip Colour Rusty Rose
This is a great colour for the more au natural look as it is very subtle. It will be great for me as I don't always want to wear a really bright lipstick. Really lovely colour and easy to remove with just water, so won't be as long lasting as some lipsticks that I own.
Pacifia Colour Drench Blood Orange
This lip tint smells like orange starburst but is Rose in colour. It is very similar to the Benecos lip rusty rose and is a little more glossy on the lips which is perfect for my complexion! It has natural coconut oil in the ingredients which really quenched my dry lips. The only downside is that it is a very small liptint so it won't last long and it is still quite pricey.
IT cosmetics Hello Light Crème Illuminator
I tried this and loved the feel of it on my skin. I recently came across the IT cosmetics range on QVC and I would definitely recommend paying that little bit more to get the beautiful brushes as well!
IT cosmetics Crème Blush Naturally Pretty with brush
I picked the lighter shade of blusher and it is absolutely gorgeous. Great for fairer skin tones and feels lovely on the skin.
IT cosmetics celebration foundation medium with brush
I don't always wear foundation, and sometimes it can be tricky picking between light and medium as I have fair skin but not really fair. The medium seemed quite dark on me to start with but after a little while it settled and felt lovely on the skin. I don't think I will wear it all the time, but definitely for those days when I want to wear more makeup.
So there we have it!
♥
Do you use gluten free cosmetics? Have you tried any of these?
Pin this! Check out my pinterest!