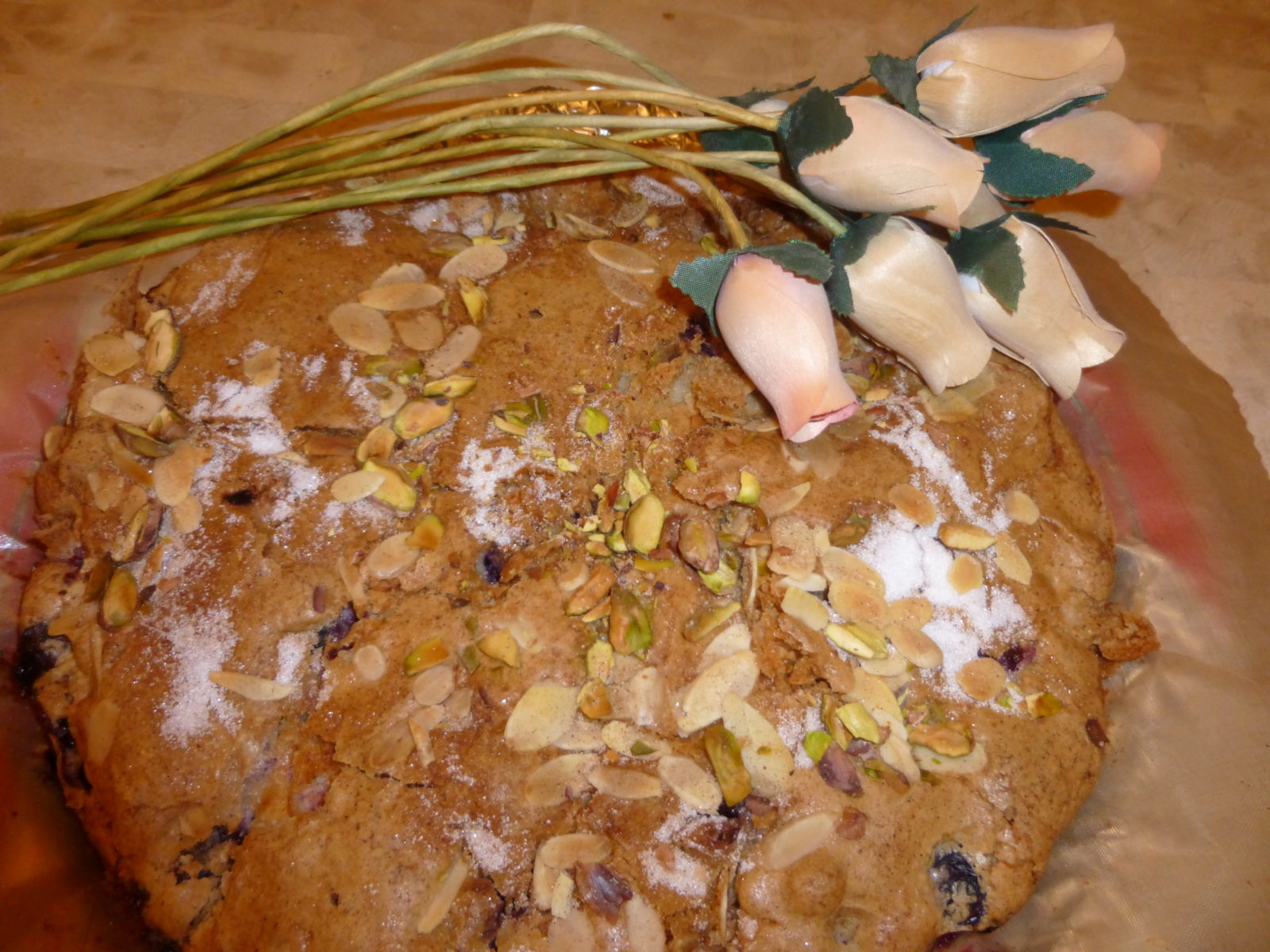 I had lots of apples in the fruit bowl and some blueberries and raspberries in the fridge, so I thought I'd use them to bake a cake. Yummy!
You will need:
100g Buckwheat flour
125g Juvela White Mix Flour (or another gluten free white mix)
1 level teaspoon baking powder
225g caster sugar
2 large eggs
1 capful vanilla extract
150g melted butter
200g peeled and cored apples (I used Braeburn apples, but you can use whatever you like)
75g mixed fruit (berries, raspberries, can be frozen)
25g flaked almonds
Method:
1. Melt the butter in a large bowl
2. Beat in sugar, eggs and vanilla extract
3. Fold in flour and baking powder
4. Line a 9 inch baking tin with some baking paper
5. Layer half the mixture in the baking tin
6. Slice all the apples and spread them over the mixture
7. Add all the mixed fruit
8. Using the rest of the mixture, layer it to cover the fruit (be warned it is very sticky)
9. Sprinkle over the flaked almonds
10. Bake at 180°C for around 1 hour. It may need longer depending on oven. Keep checking until cake is golden brown and use a cake tester.
Serve warm or cool and keep a close eye on other people helping themselves to more slices when you're not looking! 😉