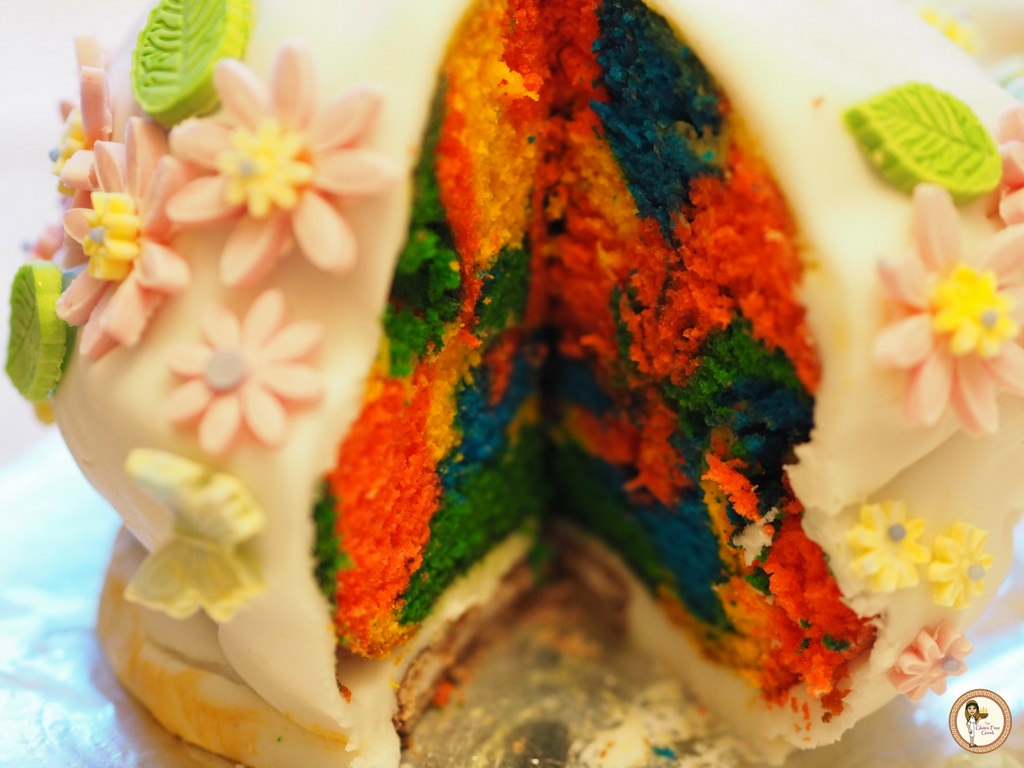 Flower Power! Yes let's enjoy the power of the flower! I wanted to get a little creative with my baking this week, and even though it took me a while to make the decorations, it turned out pretty well! You could save time and buy decorations for your cake too!
It might look like I am doing some version of ART ATTACK, but these are actually edible colourings for the cake! You may have seen some of my other masterpieces, such as the chocolate pig cake and the easter bunny cake .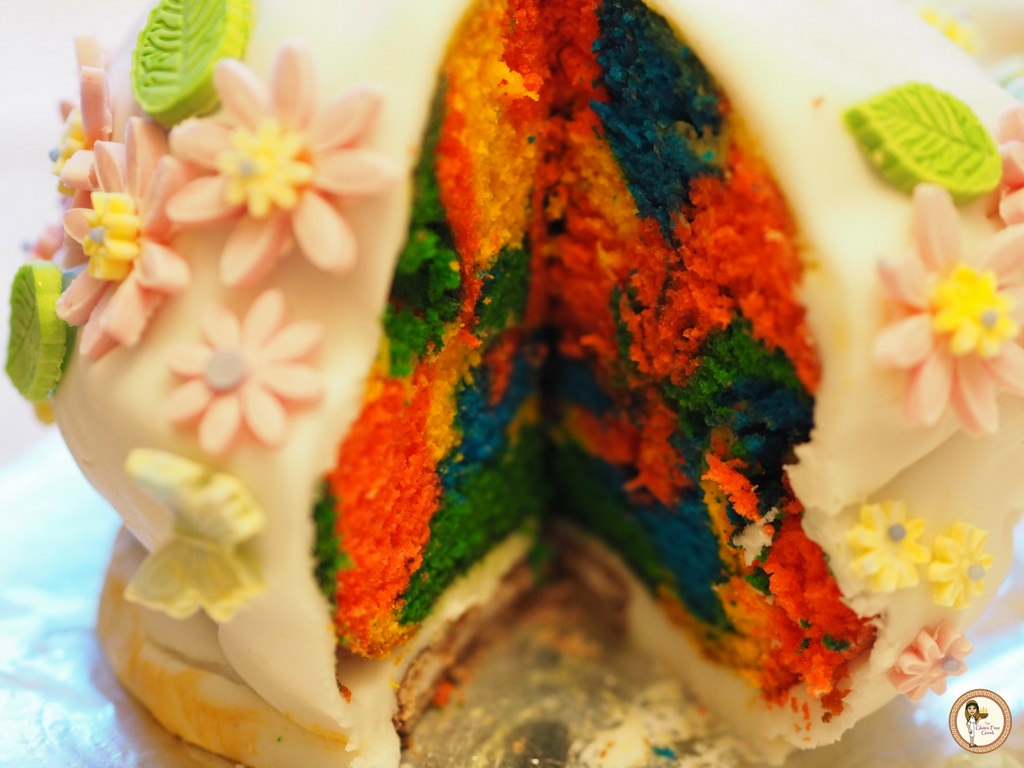 Flower Power Cake
Gluten Free and Wheat Free
Total Time
1
hour
40
minutes
Ingredients
200

g

Gluten Free Self Raising Flour

75

g

ground almonds

225

g

butter, softened

225

g

caster sugar

2

tsp

baking powder

2

tbsp

milk

4

eggs

1

tsp

vanilla extract

1

tbsp

natural yoghurt

Walton cake colours

Buttercream

450g

Ready rolled white icing

Flowers to decorate (you can make or buy them)

Edible glue
Instructions
Pre-heat oven to 180C/Gas Mark 3. Grease and line 2 sphere tins with greaseproof paper.

In a large bowl, combine all the ingredients together and whisk until well combined.

Split the mixture evenly into 4 bowls.

Choose different colours for each bowl. I used Walton cake colours from Lakeland.

Place the colours evenly into the sphere tins.

Once cool, remove cakes from tin. Cut the edge of one of the cakes so it has a flat base.

Buttercream the cakes and stick together. Buttercream the outer layer of the cake completely covering it.

Place the ready rolled icing over the top and smooth around, use a knife to remove any extra bits you don't need.

Add decorations and stick on using edible glue. I made flowers, butterflies and leaves, but you can buy them as well.
If you liked this cake don't forget to PIN on PINTEREST! Check out my PINTEREST BOARD!