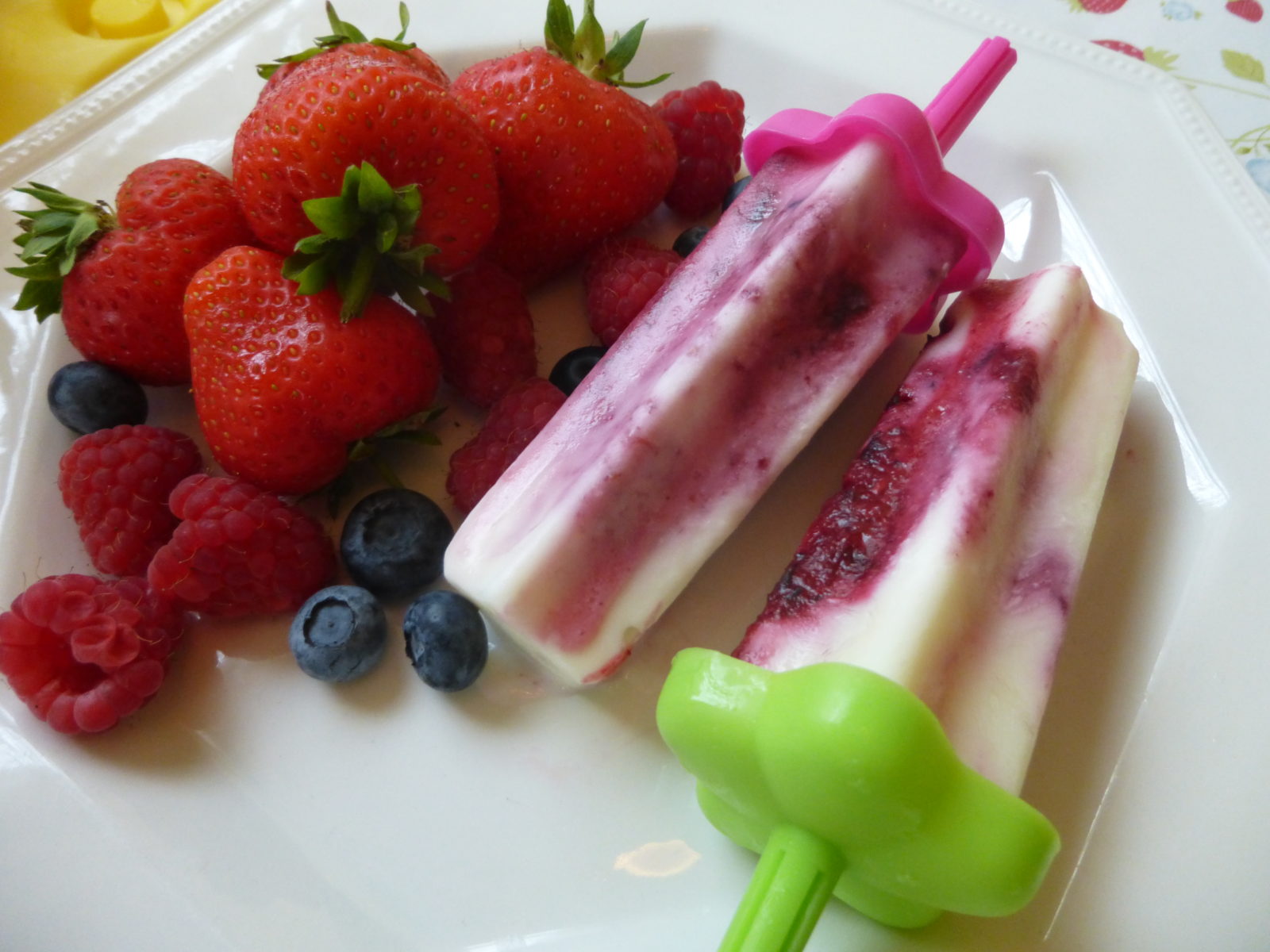 Ice Ice baby! Forget Ice lollies, there's a new trend emerging. Yoghurt Ice Lollies! Great for any outdoors occasion and you are getting at least one of your five a day! Hurray!
You will need:
Natural yoghurt (I used greek style live yoghurt)
Fruit (I used blueberries, strawberries and raspberries but you can choose whatever fruit you like)
Ice Lolly Maker Moulds (Mine makes 6 ice lollies-Available in lots of supermarkets and discount stores)
You can sweeten the yoghurt it if you like, with honey or jam for example, but I decided not to.
What to do:
1. Pour the yoghurt into the ice lolly mould.
2. Add the crushed fruit (I used a blender for my fruit)
3. Use a spoon to mix it around
4. Freeze for at least 2 hours. Run under warm water to help you ease the lolly from the mould.
Stuck on what flavour combination you want to try with your yoghurt?
Why not try strawberry, banana and blueberry? Or strawberry and kiwi? Or even strawberry, banana and papaya?
*
What will you choose?
x0x0