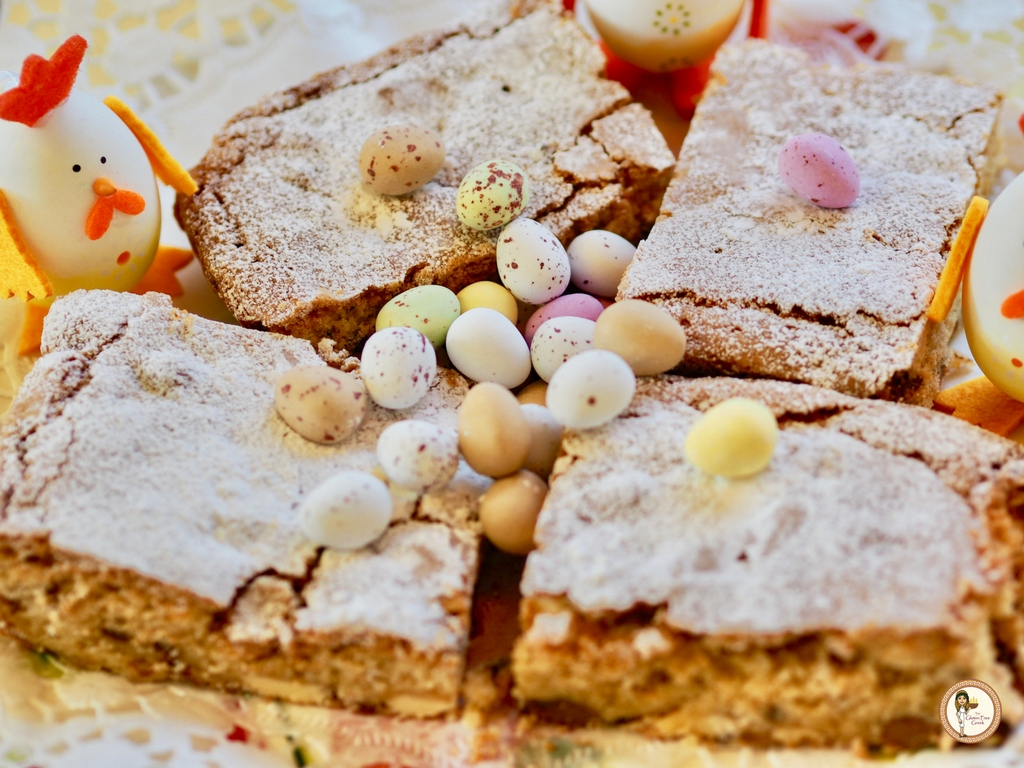 These white chocolate mini egg blondies are really fun to make. They are soft and would not be complete without some chocolate chips and mini eggs! They are called blondies as they are lighter in colour than the usual brownie! I used the recipe from lakeland blogs and just substituted gluten free flour and used gluten free mini eggs and chocolate chips!
My cakes are always trial and error, and sometimes they don't turn out as expected. I followed this recipe exactly, and just used gluten free flour. The blondies were very tasty, but crumbly. If I were to make this again, I would maybe add another egg and yoghurt to keep it bonded together a little better.
Aldi supermarket have a good range of gluten free items, and the price is very good. I found the chocolate mini eggs that do not contain gluten ingredients and grabbed several packets. I used Choc Plus hot chocolate chips within the mixture. You can find the Choc Plus products in supermarkets and online. Check out the CHOC PLUS website.
If you liked this recipe, check out my easter simnel cake and my easter bunny cake.
♥
Don't forget to PIN this on PINTEREST! Check out my BOARD!