As we are now in autumn, I thought that I would put together a blog post about my beauty favourites of 2017! My skin and my hair were crying out for my help and I needed to rescue them. So here are the products that I have been using!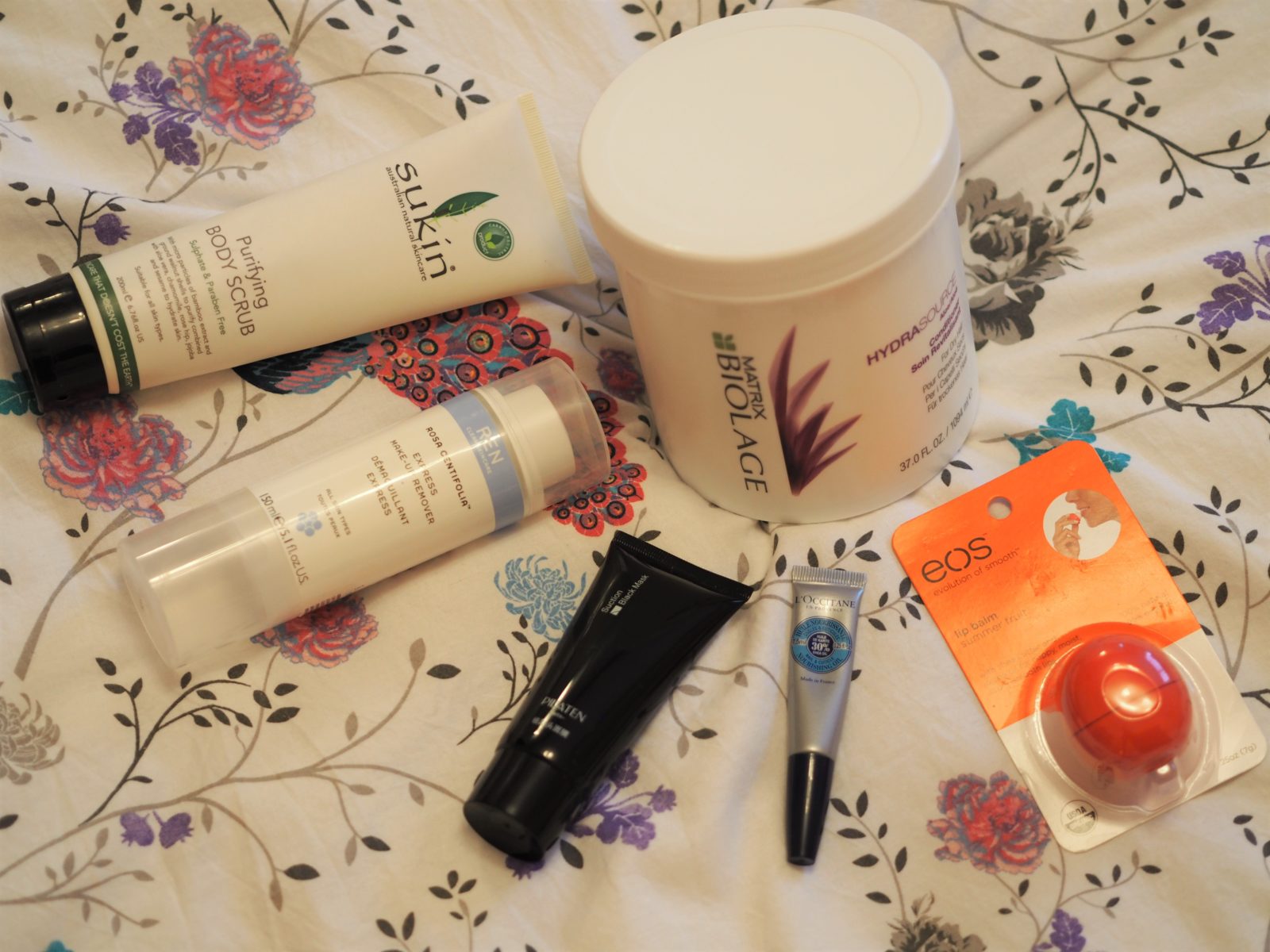 Matrix Biolage Hydra Source Conditioner
A HUGE tub that I cannot do without! I first discovered this in my hair salon and really thought it helped with the condition of my hair. I use it once a week, or once every fortnight. It is a gel conditioner, and makes my hair very soft. It is great for people who have coloured hair and dry hair. My hair has suffered really badly from using the wrong shampoos and conditioners and it has been very difficult to find the right products that don't make my scalp burn! So far, this conditioner works for me. You can also find this conditioner in smaller sizes as well as a range of Biolage shampoos.
I used this when I came back from holiday. It doesn't really smell of anything, but does the job and is sulphate and paraben free. I use the 200ml which seems to last a good while.
I have mentioned this lip balm before but I really love it. It is 100% natural and is paraben free and gluten free!
L'occitane nail and cuticle nourishing oil
My skin gets really dry in the winter months, and I always neglect my nails! This is a great little nourishing oil to put on your nails before you go to bed. I think this came as a set, as it is 7.5ml, which is perfect for handbags!
Pilaten Hydra Suction Black mask
These black masks have been all over the place and at first I wasn't sure if it was worth all the hype. I steam my face every three weeks and then apply this mask. It does remove bits, and my skin does feel fresher afterwards.
If you are looking to up your game on make up removers and have some cash to splash then check out this make up remover. I have been using aqueous cream to take off my makeup for about 20 years. It's cheap and works. However, my sister bought this for me, so I thought I would give it a try. It works well for waterproof mascara and is free from parabens, sulphates and a whole lot more!
♥
What are your beauty favourites of 2017?