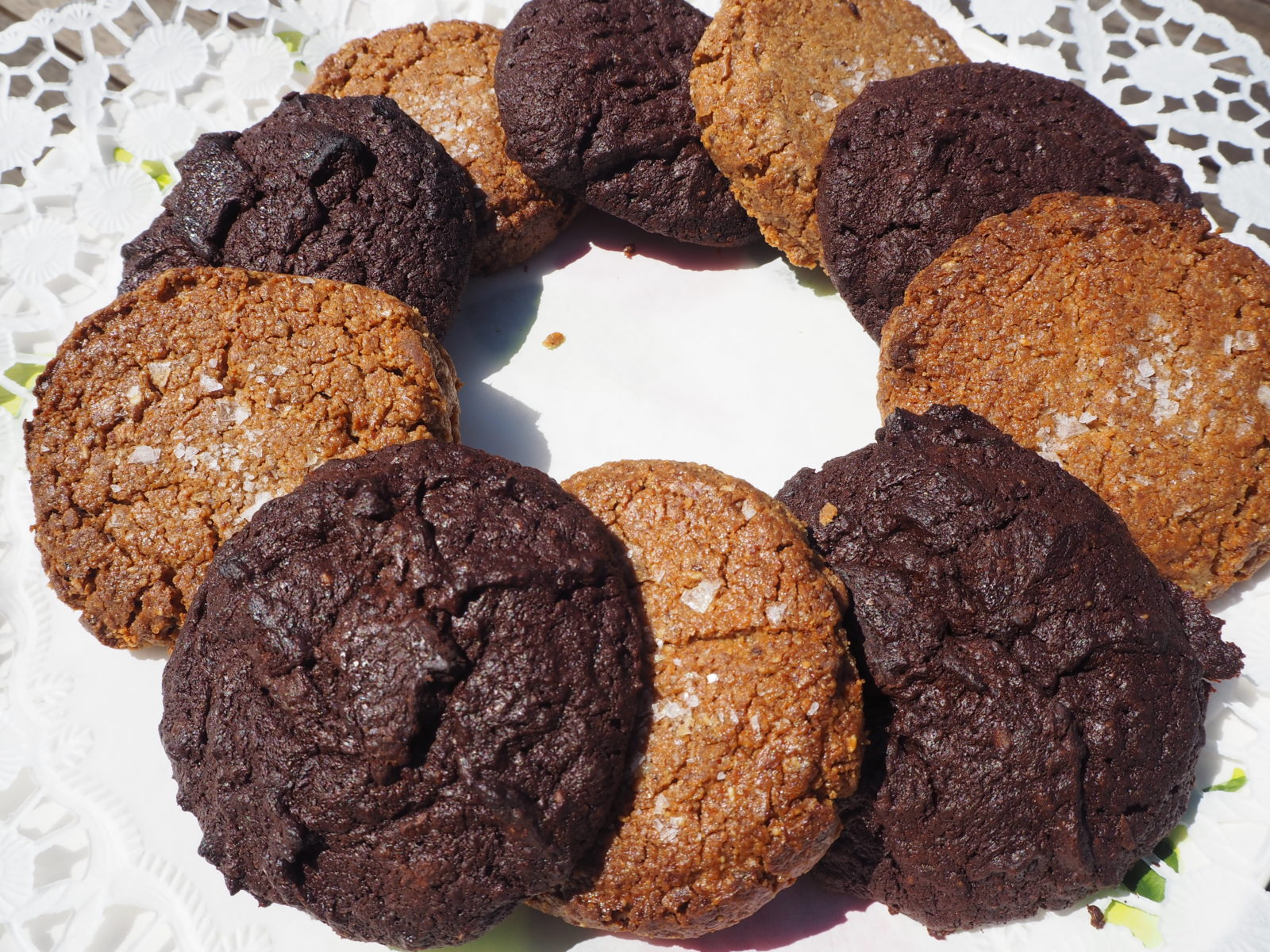 I recently purchased gluten free cookies from a company called Sourdough Mess. The company was created by Maria Stafano who decided to set up a micro bakery in her flat in East London. Maria currently specialises in making vegan and gluten free cookies as well as vegan artisan bread to deliver straight to your door. Sourdough mess can also be found at various markets and free from events.
Price:
The price of the cookies are £12.00 for 5 medium sized cookies. If you join tabl you can get £10 off your first order.
Taste:
I ordered cookie mess chocolate truffle cookies and salted peanut butter cookies. Sadly the chocolate chip cookies are not gluten free, but all the cookies are vegan. The chocolate truffle cookies are made with coconut oil and flaxseed which you can really taste in your mouth. The salted peanut butter cookies contain peanuts and flaxseed and are salty and incredibly nutty so if you are a big fan of peanut butter then you will love these! Out of the two I prefer the chocolate truffle ones. The combined ingredients in the cookies are definitely different in taste compared to other cookies that I have tried. Maybe in time, Maria will experiment with other flavours. I would love to try a white chocolate cookie or a chocolate chip cookie.
If you want to purchase the cookies or sourdough bread then check out the website and facebook page here.
Thankyou to Maria for the prompt delivery and service!
♥