I never used to be a massive fan of sweet potatoes until recently when I was getting bored of having the same old same old and wanted to spice up my life! Sweet potatoes are a good way of changing up recipes and you can do a lot with them. You can mash them, cut them into wedges, make thin fries, make a topping with them and more! You can create many exciting recipes. I wanted to make a meal in under 30 minutes. The plus side with a sweet potato is that you can wash and go. You don't need to boil them and you don't need to peel the skin if you don't want to. This is good when making a meal for a family as it doesn't require a lot of faffing, uses cheap ingredients and can feed quite a few hungry mouths!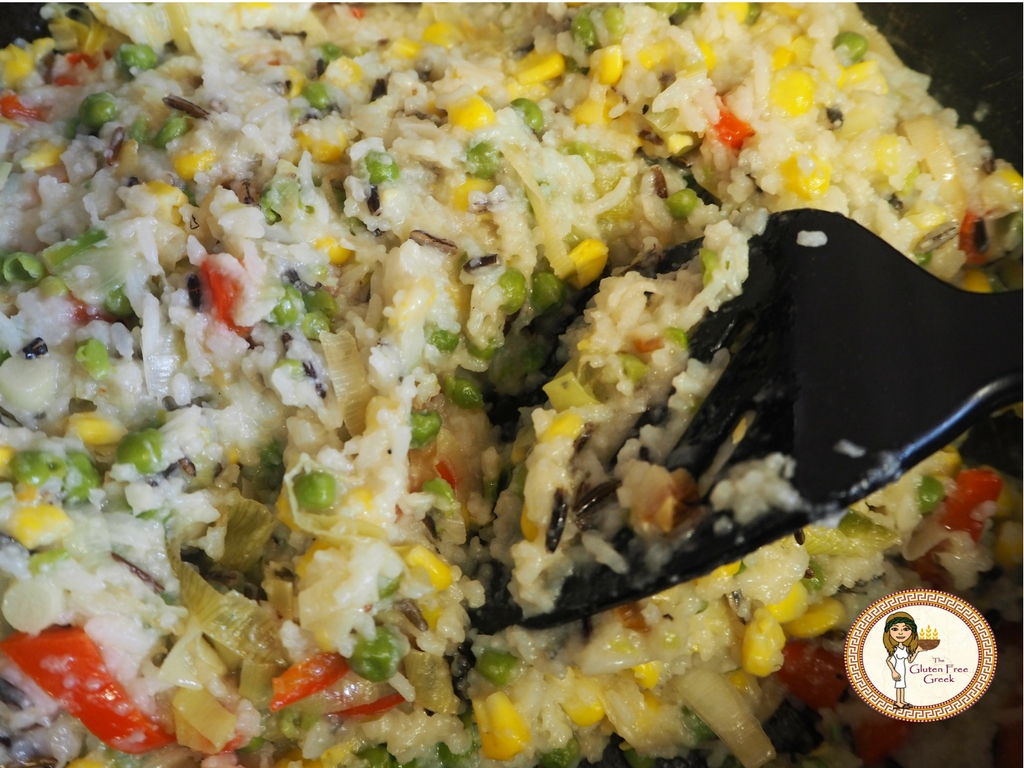 Sweet Potatoes with leek and rice recipe
Prep Time: 20 mins |Cook Time: 25 mins
Gluten Free, Wheat Free, Vegetarian, Dairy Free
You will need:
1 pack (800g) of sweet potatoes
100g of frozen sweetcorn (roughly)
100g of frozen peas (roughly)
300g basmati rice
3 leeks
2 peppers (any colour)
Drizzle of vegetable oil or sunflower oil
Sprinkling of paprika
Gluten Free Chicken Stock Cube (or vegetable stock cube)
What to do:
1. Wash and scrub the potatoes and peel skin. (You can keep skin on if you prefer)
2. Cut potatoes into slices. (Mine were quite chunky chips)
3. Slice the peppers and cut the leeks.
4. Heat oven to 200ºC/Fan oven 180ºC .
5. Line an ovenproof dish with greaseproof paper or tin foil and lay the sweet potato chips in the dish. Drizzle the chips with oil, salt and paprika.
6. Place sweet potato chips in oven for around 20 mins or so and keep turning until chips are nice and golden.
7. In a large saucepan, fill almost halfway with boiling water and add your rice, peas and sweetcorn. Once water has almost dissolved, add in another cup full of water and then stir a bit until water has dissolved and rice is fluffy.
8. In a large frying pan, fry the peppers and the leeks until soft. Add in the cooked rice and 230ml of chicken stock to the pan and mix in well.
9. When rice is piping hot and the chips are nice and tender and golden you can serve!
Enjoy!
♥
Have you pinned this? Why not check out my pinterest!