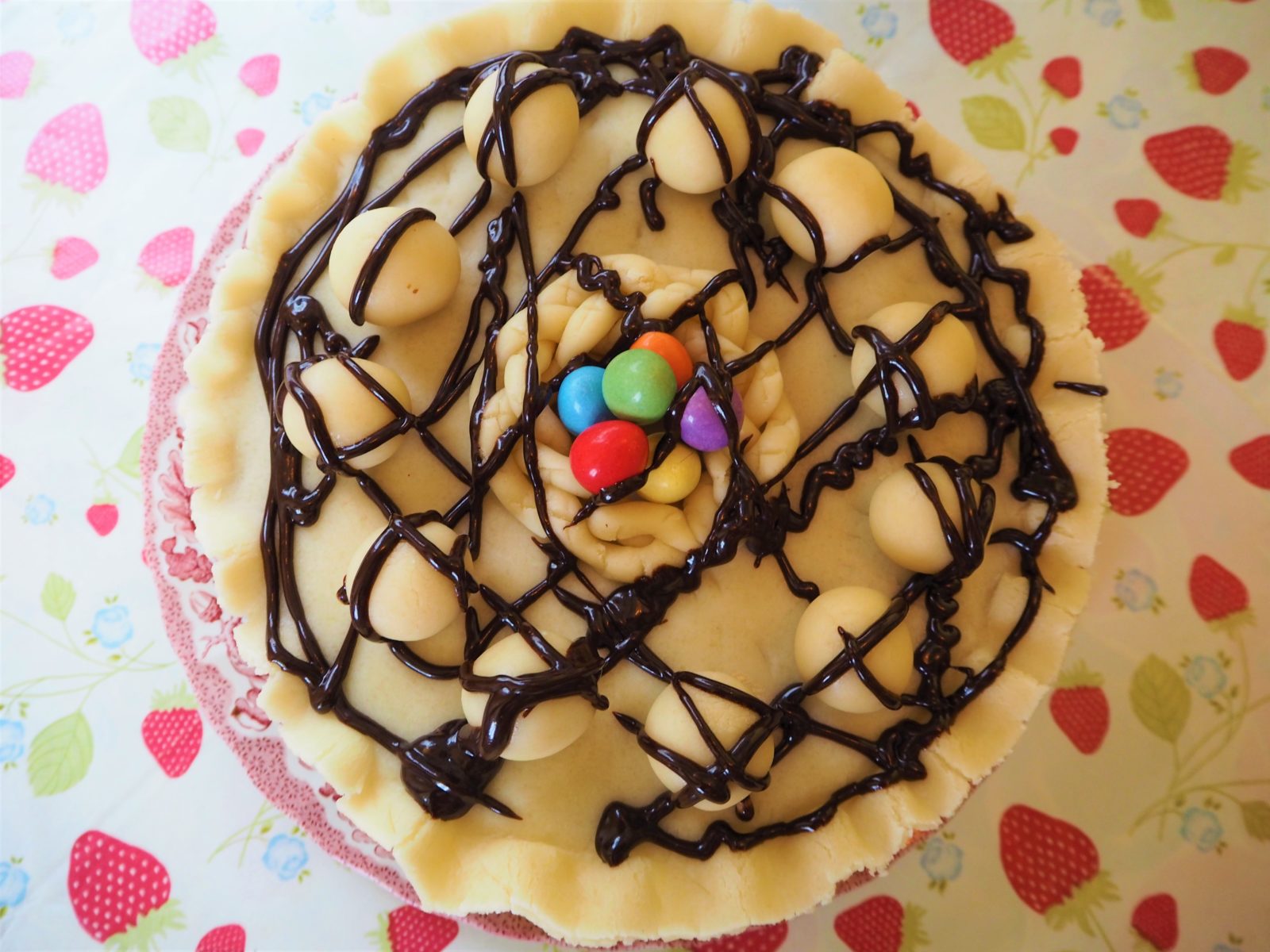 It's Easter Bank Holiday Weekend! I decided to make a traditional British Easter Cake for my Easter celebrations. It is called Simnel cake. Simnel cake is a light fruit cake made at Easter, originally made for the middle Sunday of Lent. It is usually made with 11 marzipan balls to represent the apostles, excluding Judas. This easter simnel cake has been adapted from Mary Berry's recipe! Enjoy!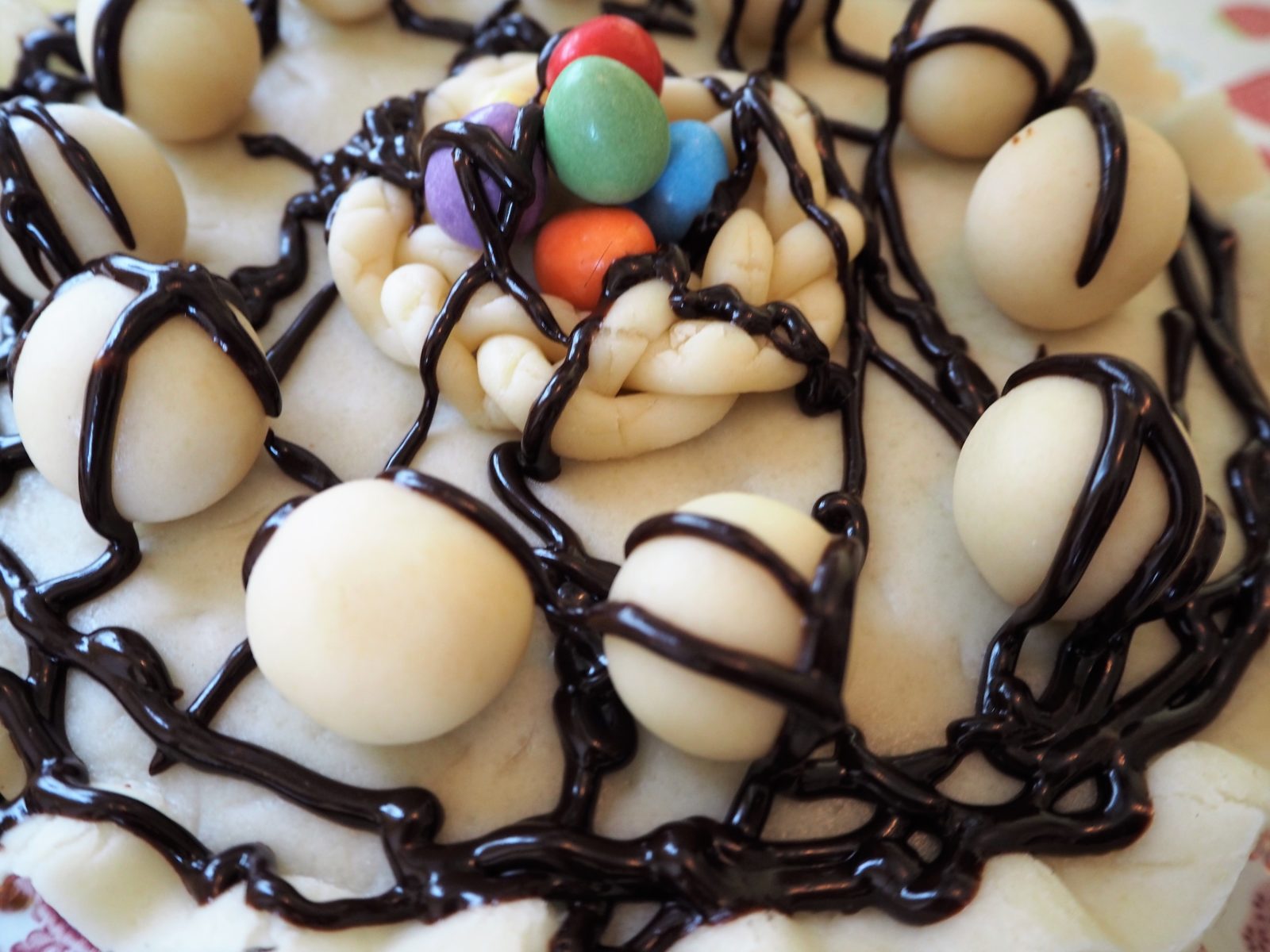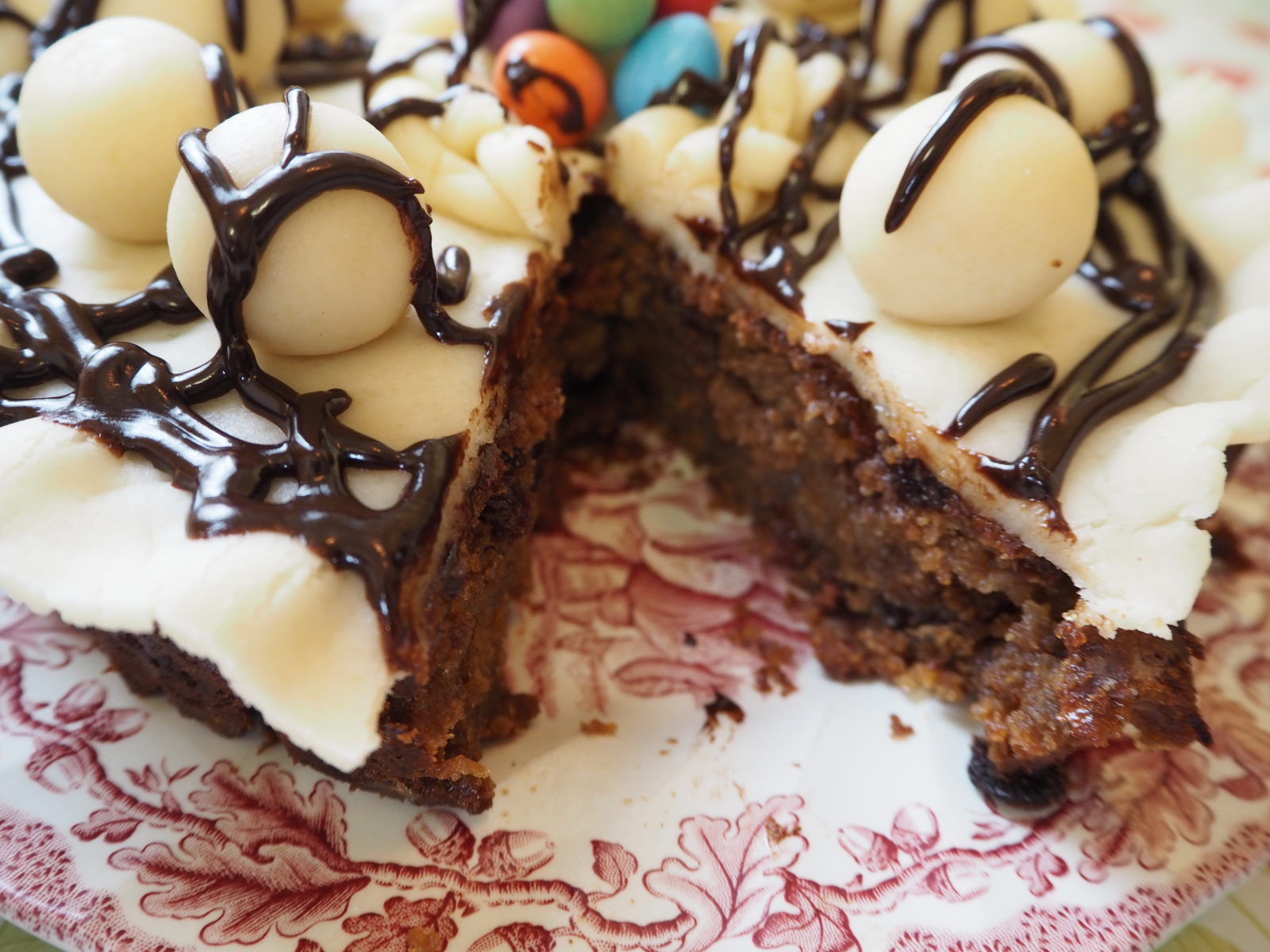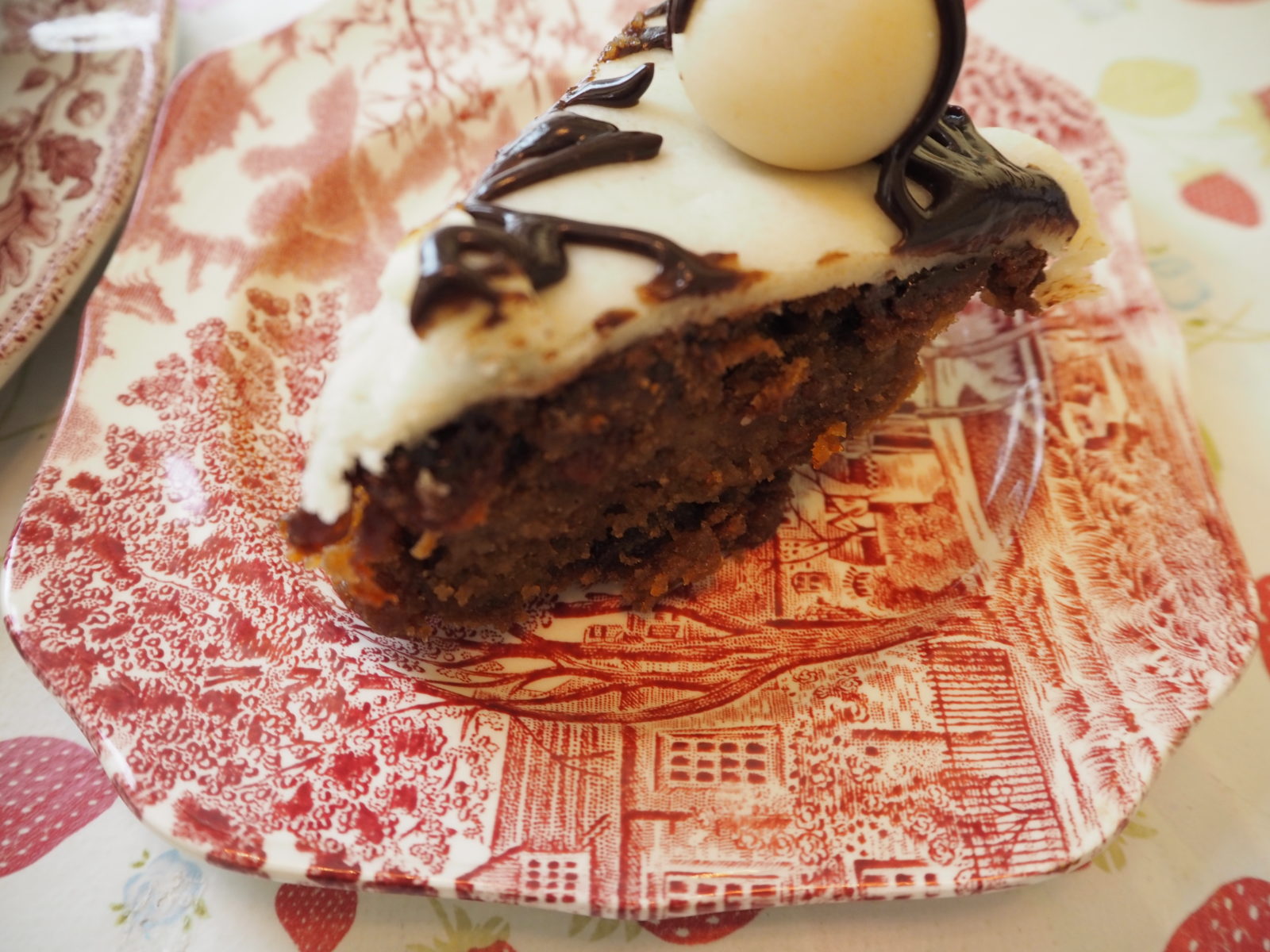 Gluten Free Easter Simnel Cake: Prep Time: 25 mins | Cook Time: 2 hours
Gluten Free, Wheat Free
You will need:
175g Dark brown muscovado sugar
50g coconut flour
50g rice flour
75g gluten free self raising flour
1 teaspoon baking powder
3 eggs
175g margarine or butter
90g glacé cherries
90g currants
(You can use any dried fruit in this recipe)
grated zest of 1 lemon
1 teaspoon ground mixed spice
½ teaspoon cinnamon
1 capful of vanilla essence
4 grated apples
Filling and decoration:
500g marzipan divided into three even portions
2 tablespoons apricot jam
gluten free dark chocolate (optional)
double cream (optional)
What to do:
1. Roll out one third of the marzipan using the base of your cake tin as a guide. I used an 8 inch baking tin.
2. Heat oven to 160°C/140ºC Fan oven.
3. Roll out the second section of marzipan making it an inch bigger than your cake tin. With the third piece of marzipan, roll out 11 even sized ball shapes to represent the apostles.
4. Grease the cake tin and line the bottom and side with greaseproof paper.
5. In a large bowl, beat the softened butter and sugar together. Add the eggs and vanilla essence.
6. Add all the dry ingredients and mix well. Add the dried fruit last, then the grated apple.
7. Place half the cake mixture into the tin and level it flat. Then add the smaller marzipan ring. Top with the remaining mixture and level again and bake for 1 hour 30 mins to 1 hour 45 mins until the cake tester comes out clean. Place greaseproof paper on top of the cake before putting in the oven so the top doesn't get brown too quickly.
8. Once cooked, leave to cool.
9. Spread the cake with apricot jam. Then add the larger marzipan circle so the edges hang off the cake. Crimp the edges and place the 11 balls around the edge.
10. If you have any leftover marzipan, you can make a woven plaited basket and add some easter eggs inside.
I melted some chocolate and double cream and piped it over the top.
HAPPY EASTER WEEKEND ALL!
And also this year the Greek Easter falls on the same day as our Easter 🙂
Have you pinned this? Check out my
pinterest
!